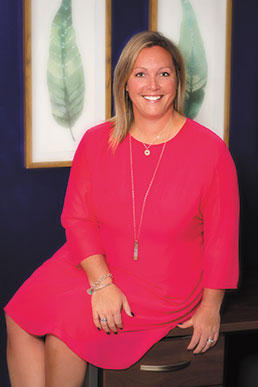 Revenue growth
FY 2016 to 2018: 242%
2018 revenue: $8.6 million
Settling in: After buying Avon-based Parsons Cunningham & Shartle Engineers Inc. in 2017, an acquisition that more than doubled its staff and helped more than double its revenue, Etica Group spent much of 2018 focused on existing clients while working to make processes more efficient. The last year has been "more about fostering what we have and not picking up new," President and CEO Jessica Nickloy said.
And yet: Etica, a consulting firm that provides architecture, civil engineering, construction inspection, land surveying and other services, still boasts an enormous number of ongoing projects, including work on Interstate 69; IndyGo's red, blue and purple lines; the Indianapolis International Airport; Kokomo's new maintenance facility for its bus lines; Citizens Energy Group; Purdue University; Ivy Tech Community College; and Camp Atterbury. "There's just a lot going on," she said.
Help wanted: The biggest challenge for Etica continues to be attracting new hires. "I don't think there's as many graduates being produced, or you have graduates who are being offered jobs their sophomore year in some industries. And if you're not quick on your engineers at Purdue, most of them already have job offers before their senior year starts. Or they have five or six job offers. If you hire a new graduate, you have to follow up and make sure they're engaged before they even start or you could lose them."
Moving forward: Over the next five to 10 years, Nickloy said, she's "looking forward to having a substantial impact on the infrastructure of this state. I think we live in a great state. You're proud to do what you're doing and see it grow into fruition."
Another honor: Earlier this year, the Women Presidents' Organization, a New York-based international group whose mission is to promote business growth for multimillion-dollar, women-led companies, recognized Etica Group as one of the 50 fastest-growing women-owned and -led companies. It was the only Indiana company on the list.•
Check out more of IBJ's ranking of Indy's fastest-growing companies.
Please enable JavaScript to view this content.