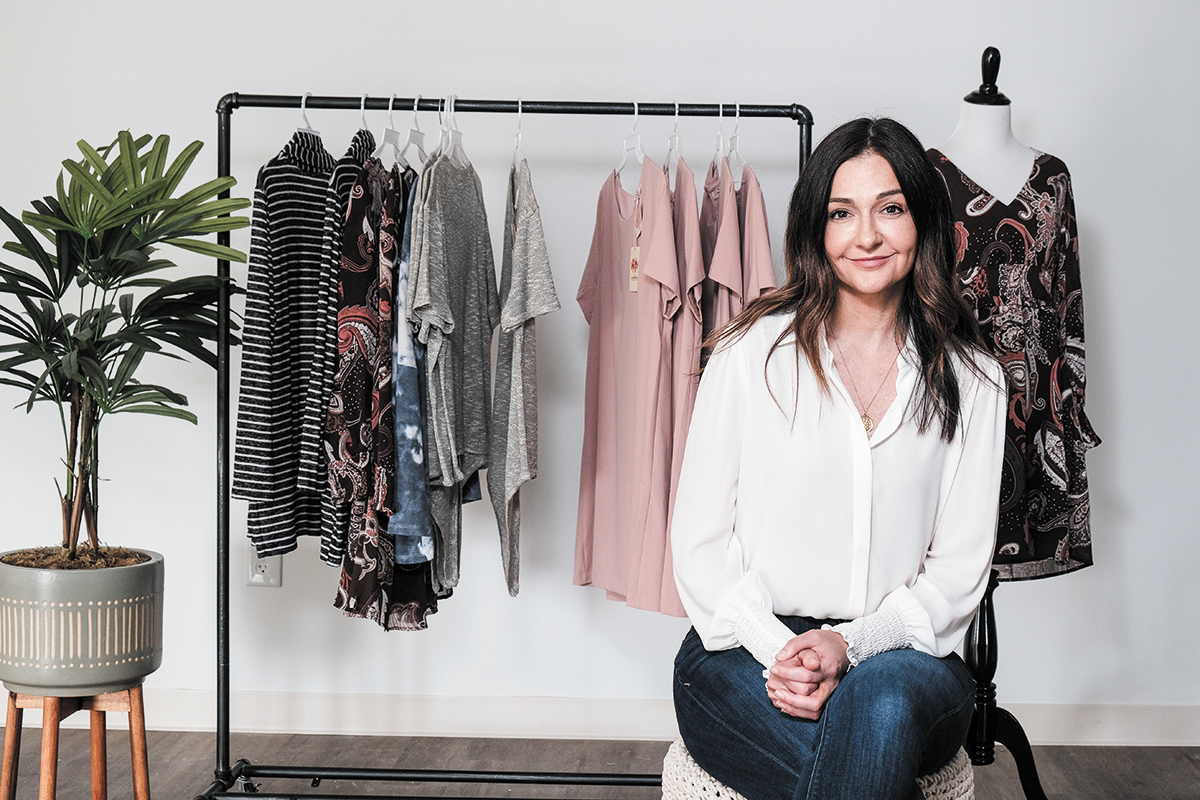 Revenue growth FY 2017 to 2019: 75%
2019 revenue: $7.9 million
Filling a need: Susan DelPriore wanted a budget-friendly place to shop and couldn't find one. So she created Magnolia Boutique, an online-only boutique for women that sells mostly apparel, accessories and shoes. Magnolia's focus is on affordable items, with the idea that its customers can get a head-to-toe look for under $100. What started seven years ago in her basement is now an $8 million-plus business with a 12,000-square-foot warehouse in Franklin.
Trying it on: DelPriore said that, in Magnolia's early days, she used social media to spread the word about the company. This was before Facebook and Instagram algorithms, "so when you posted something, everyone saw it." That largely free advertising helped her build a customer base.
Spreading the word: DelPriore said that, now, one of the best ways to get attention is through influencers. One of her employee's jobs is to research influencers and negotiate with them. (Influencers also contact Magnolia to offer their services.) Influencers can charge thousands of dollars simply to put on an outfit, take a picture, post it on Instagram and steer their followers to the seller. But they can be worth their weight in gold. "One girl, every time we do a post with her, we get our money back in a few hours because people buy what she puts out there," DelPriore said.
Differentiating: Seven years ago, DelPriore had relatively little competition. "Now there's one popping up every minute," she said. Reputation, customer service and exclusive products are among the ways Magnolia differentiates itself now.
Fashion forward: Much of what Magnolia sells comes from other brands and vendors. Going forward, DelPriore plans to increase the number of original designs it offers. Magnolia wants to create its own goods so it can stand out from the competition and have more control over the manufacturing and quality process. The company also will be beefing up its technology. "You need to have something that helps the customers find the right fit, so technology is something we plan on investing in—and continuing to build more of a brand and community."•
Check out more of IBJ's ranking of Indy's fastest-growing companies.
Please enable JavaScript to view this content.