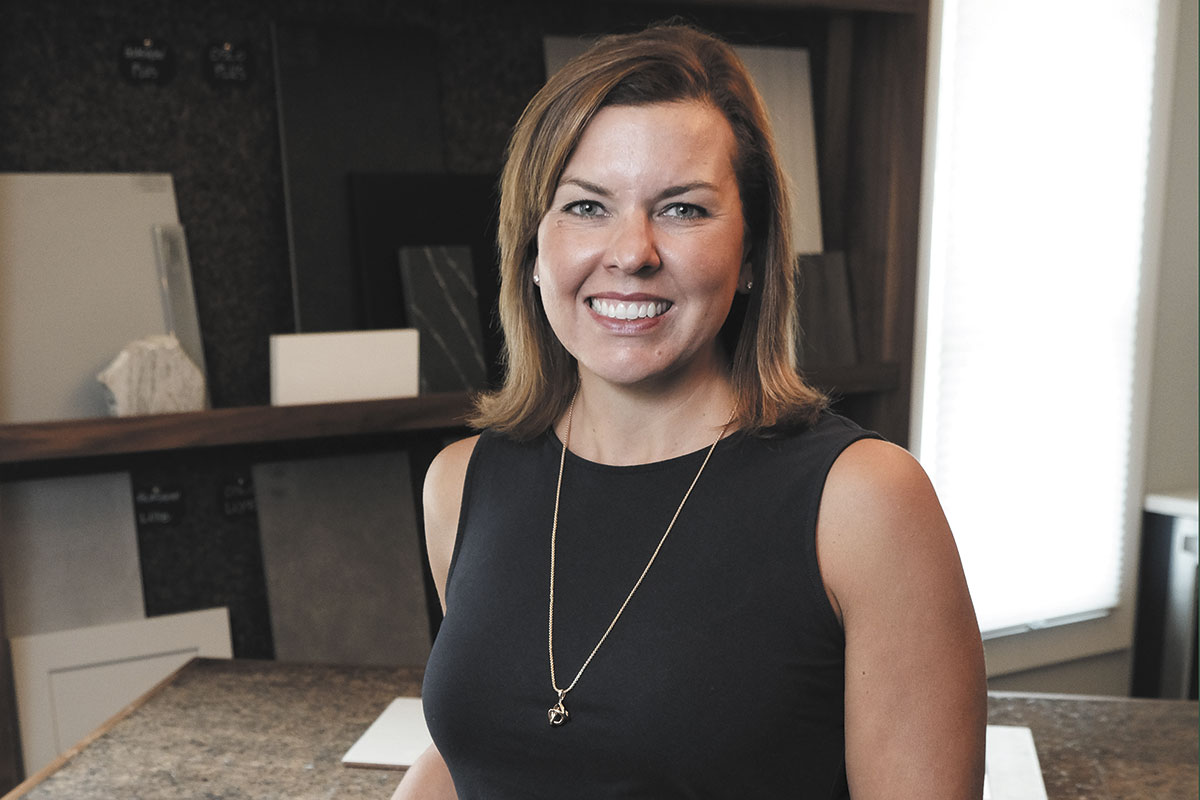 Revenue growth FY 2019 to 2021: 139%
2021 revenue: $45 million
Bigger role: Onyx+East was founded seven years ago with an initial focus on building housing in the urban core of Indianapolis. Now, CEO and principal Kelli Lawrence said, the company builds high-density housing all across the metro area, as well as in Cincinnati, Columbus, Ohio, and central Florida around Tampa.
Home types: Onyx+East builds a variety of town houses, courtyard homes, attached and detached single-family homes—"uncommon styles" Lawrence calls them—in locations where you typically don't see large production builders. Onyx+East finds the land, makes all the improvements and does everything from construction through the sales and marketing.
Ongoing work: Current projects include Melange—luxury brownstone-inspired town houses and a smaller condo project just north of city hall in Carmel—and Tinner Park, almost a full city block of town houses at East 18th Street and Central Avenue and New Jersey Street in Indianapolis. The company is also building at 22nd Street and College Avenue and at English Avenue in Fountain Square, and it's building single-family detached homes in the Riverside neighborhood between the White River and Dr. Martin Luther King Jr. Street, among other locations.
During the pandemic: Onyx+East's growth is due at least in part to people's renewed focus on their homes. "That really accelerated the demand for housing," Lawrence said. "People were looking for a space that really met all of their needs because home had to be all-encompassing. You needed to work from home, school from home, your home gym, what is outdoor living like, a space for pets. It provided an opportunity for us to find different ways to solve those problems with different features and layouts and options."
Upcoming: Lawrence, a former city planner and a relative rarity as a woman in commercial real estate, said the company expects to double its personnel this year, grow in its new markets and almost quadruple the volume of homes it's building. "I feel very passionate about being able to provide housing for people," she said. "It's a pretty amazing gift to be able to do that because of how important it is to people's lives and the investment they make in it."•
Check out more of IBJ's ranking of Indy's fastest-growing companies.
Please enable JavaScript to view this content.