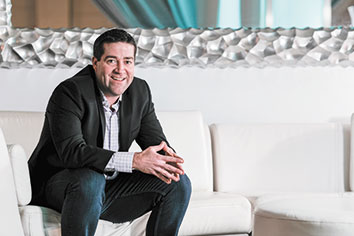 Revenue growth
FY 2016 to 2018: 398%
2018 revenue: $30.1 million
An update: In an interview published on the Probo Medical website, President and CEO David Trogden said, "Now with over 50 employees, two locations, and 5,000 probes in stock, we have become the largest ultrasound probe-focused stocking dealer in the world." That was true two years ago. Today, Trogden said, Probo has 120 employees, five locations, 7,000 probes and more than 400 ultrasound systems in stock.
Branching out: While Probo is still focused on ultrasounds, it's branched out to ultrasound systems, ultrasound probes, ultrasound parts and field service, so its product offering is now more diverse. "And now I can say that we're the largest third-party ultrasound business in the industry focused on the aftermarket," Trogden said.
Growing quickly: In 2018, Probo acquired MedCorp, a Tampa, Florida, company that focuses on ultrasound systems—buying and selling, repairing and refurbishing, and reselling the capital equipment. "Whereas our business here in Indianapolis has been primarily focused on reselling the ultrasound wands that work with the ultrasound systems. It's been a really good fit. We continue to grow that business in addition to our core business."
Making a transition: Trogden said Probo is moving from being a "super high, organic growth business" to more of a platform with a consolidating industry. It's continuing to look at acquisitions even after buying two businesses in 2019 that service, repair or resell/remarket refurbished medical equipment. In February, it purchased Harrisburg, Pennsylvania-based Trisonics, an ultrasound field service organization that repairs medical equipment at the site of the provider. The other acquisition will be announced soon, Trogden said.
How Probo helps: "We save health care systems money," Trogden said. "As health care facilities have continued to consolidate, they're looking at every opportunity to save money and add more to their bottom line, and they're viewing the supply chain as maybe an opportunity that's gotten neglected. So to be able to offer a repair solution or a refurbished product allows them to save 30% to 70% from buying new. It's a really good value proposition."•
Check out more of IBJ's ranking of Indy's fastest-growing companies.
Please enable JavaScript to view this content.