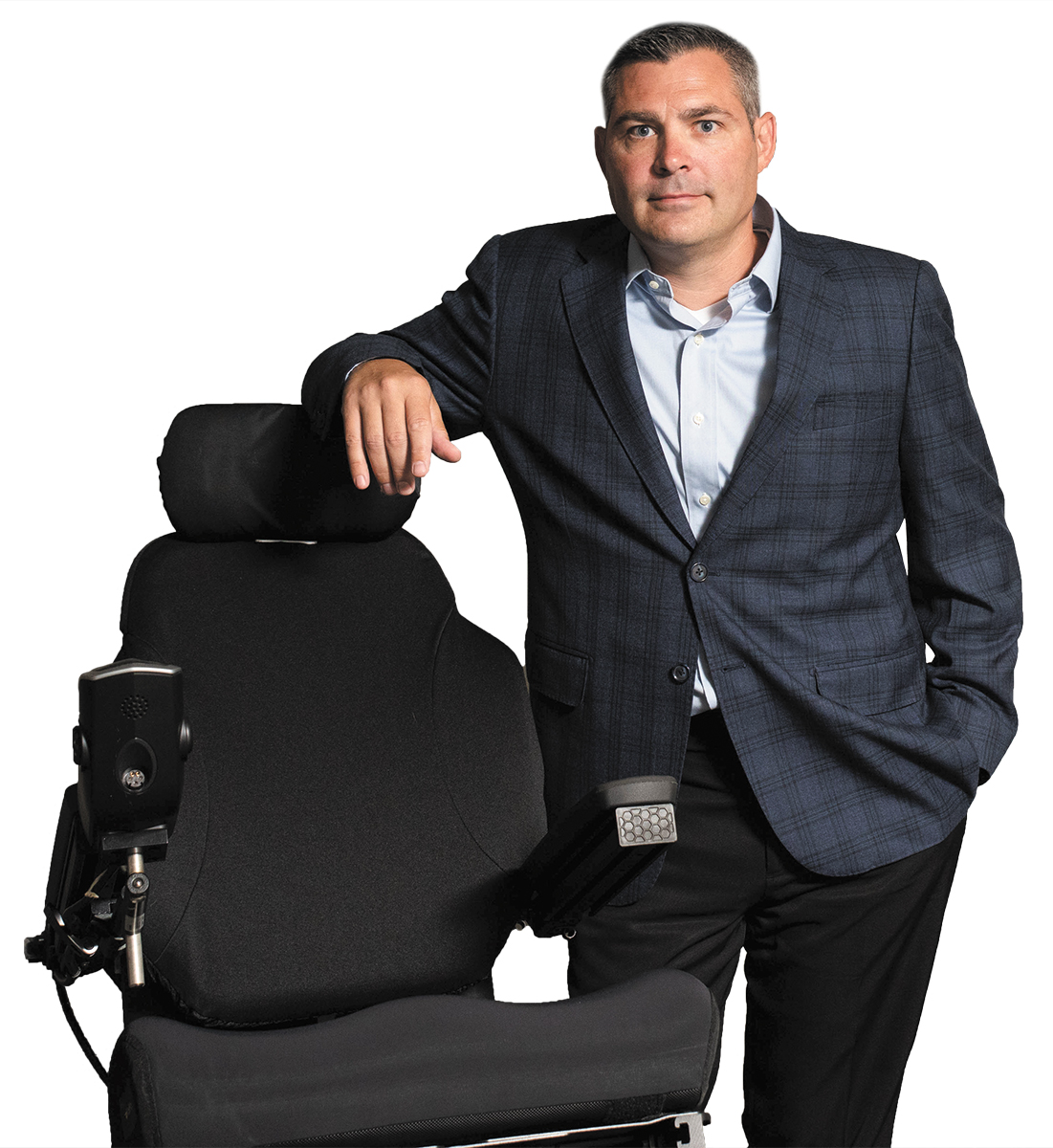 Revenue growth FY 2017 to 2019: 67%
2019 revenue: $57.8 million
More clients: Rehab Medical works with rehabilitation hospitals, clinics, and nurses and therapists whose patients need complex rehab technology equipment. CEO Patrick McGinley said the company's continued growth has resulted from strengthening its current relationships and adding new hospitals and clinics. "We retain customers and add new ones as our name continues to become a better-recognized name within all the cities we currently represent."
Expanding: At the end of last year, Rehab bought Winter Haven, Florida-based Mobility Specialists and has added locations in Indiana and Atlanta. The company now has a presence in 18 states, up from 16 last year. In Indiana, Rehab Medical has established locations in Greenwood and Fort Wayne, just closed on a new site in Fishers and has expanded into Terre Haute.
From the top: McGinley credits his leadership team, particularly President Kevin Gearheart and Vice President of Sales Keith Hawkins, with Rehab's ongoing success. "Leadership and management structure is one of the biggest reasons why we've been so successful and the dedication the leadership team has not only to the company but to our patients and our customers. We work very well together as a collective team."
Competitive field: Complex rehab technology is a niche market, McGinley said, but it is competitive. Rehab differentiates itself through its technology, employees and relationships. "The care we are able to offer our patients and our customers really separates us from our competition," he said.
Looking ahead: McGinley said Rehab Medical is committed to a plan that positions the company for continued growth, both organically and through acquisitions. "During the last decade, we built a tremendous team that is passionate about improving lives not only in our current territory but also the areas we look to expand into," he said. "I am proud of the great leadership our team has developed over the years and firmly believe it will contribute to future growth in the years to come."•
Check out more of IBJ's ranking of Indy's fastest-growing companies.
Please enable JavaScript to view this content.