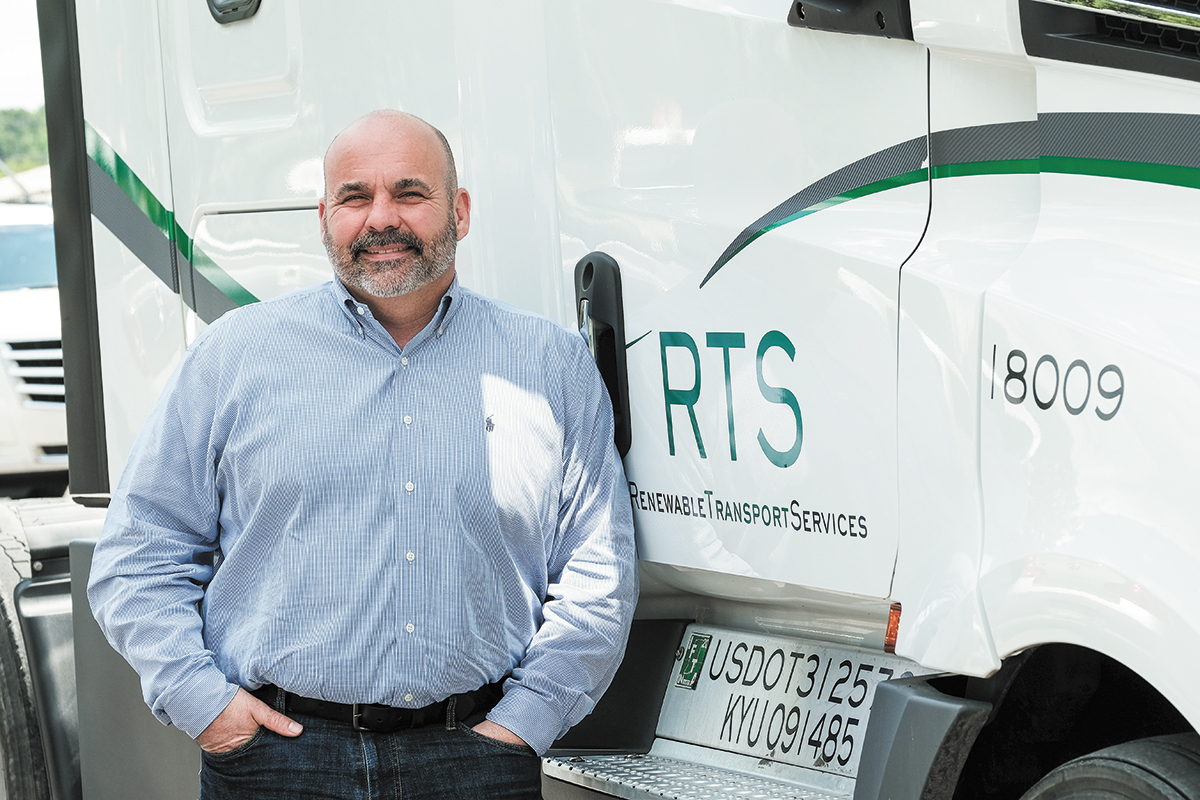 Revenue growth FY 2017 to 2019: 107%
2019 revenue: $6.3 million
Impressive lineage: Noah Sodrel's family has been in the transportation business in one form or another since the 1860s—flatbed boats traveling from Pennsylvania to New Orleans; horse and buggy delivering mail; and, more recently, trucking. Sodrel's contribution to the family history is Renewable Transport Services, a refrigerated-trucking company that transports milk, produce, frozen goods and medical goods throughout the Midwest and sometimes beyond.
Branching out: Sodrel worked in his family business, Sodrel Truck Lines, out of Jeffersonville, for 25 years before starting his own company in 2016. His company's goal is "to make refrigerated trucking fast, efficient and cost-effective."
High-tech: Technology is a vital component in Renewable's business, whether it's electronic monitoring of temperature or ensuring on-time delivery. Transportation is a service business, Sodrel likes to say. "The product is service and being able to get people's products where they're supposed to be, when they're supposed to be there, at the quality level they expect."
Continued growth: Providing quality service has helped Renewable build a strong customer base and has fueled the company's growth. Sodrel said there's still plenty of opportunity for his company to grow organically, but there might be opportunities for acquisitions along the way. "We built an organization to grow," he said.
Known commodity: You might not have heard of Renewable Transport Services, but people in the trucking industry have, Sodrel said. "We may not be a brand name to the greater community as a whole, but to the customers in our field, we have a brand name. They know who we are and what we do."•
Check out more of IBJ's ranking of Indy's fastest-growing companies.
Please enable JavaScript to view this content.