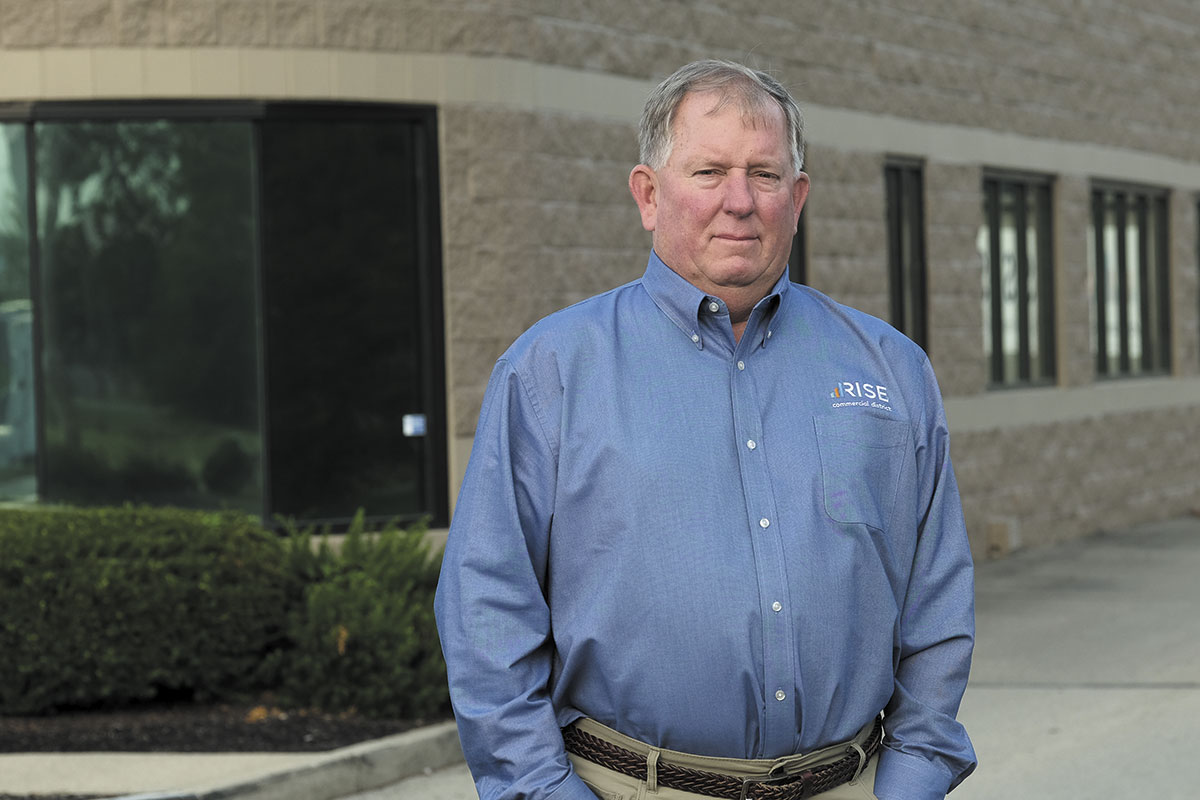 Revenue growth FY 2019 to 2021: 128%
2021 revenue: $6.9 million
Continuing to RISE: In 2020, RISE Commercial District, which provides co-warehousing space where companies can lease spaces and share services (everything from internet to conference rooms to forklifts), had eight locations. In 2021, it added three more. President Jim Sapp said the company continues to build in new cities, including Fort Wayne and the Ohio cities of Toledo, Dublin, Cincinnati and Cleveland.
Lining up: Sapp said RISE has seen an increase in business during the pandemic. Every site that's at least a year old is at 98% occupancy or greater. The company's initial location, in Castleton, has 30 businesses on the waitlist. The reason? "Businesses have smart-sized," Sapp said.
Unique product: Sapp said RISE is a first-to-market company. "Nobody else is doing what we do in the whole United States, which is exciting," Sapp said. "We're sure somebody else will get into our industry and it will grow similar to the self-storage industry in the United States, but so far, we're the only ones we can find who are doing this."
Ready to expand: In April, RISE received its franchise license, and Sapp expects that to fuel the expansion of the company regionally and possibly nationally. RISE plans to help franchisees find the right site, help with banking, architectural standards, site design and planning, and even handle sales for the first year.
Lessons learned: RISE has been in business for 13 years, and Sapp said the company has learned a lot about what businesses need and want. "The world has changed from retail to wholesale to distribution," he said, "and we're in that niche that can help people distribute—whether it's to Etsy or to Amazon, they may need space in our warehouses."•
Check out more of IBJ's ranking of Indy's fastest-growing companies.
Please enable JavaScript to view this content.