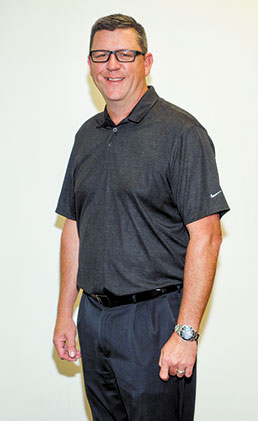 Revenue growth
FY 2016 to 2018: 35%
2018 revenue: $28.0 million
In the beginning: Safety Management Group was born from an owner-controlled insurance program in the early 1990s. It began by providing safety services for large clients in the pharmaceutical and health care industry, before branching out to provide those services to other industries. Over the past 12 years, for instance, it has become a safety leader in the utility field.
Its mission: Safety Management Group provides safety and environmental staffing training and consulting for clients across the United States. As Gieseking likes to say, "We're out there to educate and coach to achieve a culture of safety."
On the job: Safety Management Group is involved in construction projects long before the first shovel is in the ground. The company typically starts by evaluating the safety records of companies that bid on projects and advising the bidders in advance what they'd need to know so they can plan for safety requirements in their bid. Safety Management Group also maintains a presence on the site to make sure the job is done safely.
Diversifying: The company works with 175 clients annually, but it started with one anchor client, which remains a client today. In late 2010, Safety Management Group won the bid to assist a large utility with development of its contractor-safety management program. It started by providing boots-on-the-ground support with 11 safety professionals, covering an 11-state territory, Gieseking said, and has since expanded its services to include environmental support.
More growth: While Safety Management Group's focus has been primarily on occupational safety, the company about five years ago was offered the opportunity to provide environmental services, such as air sampling and noise measurement. That's a growing part of its business, as is placement of full-time safety advisers with other companies.•
Check out more of IBJ's ranking of Indy's fastest-growing companies.
Please enable JavaScript to view this content.