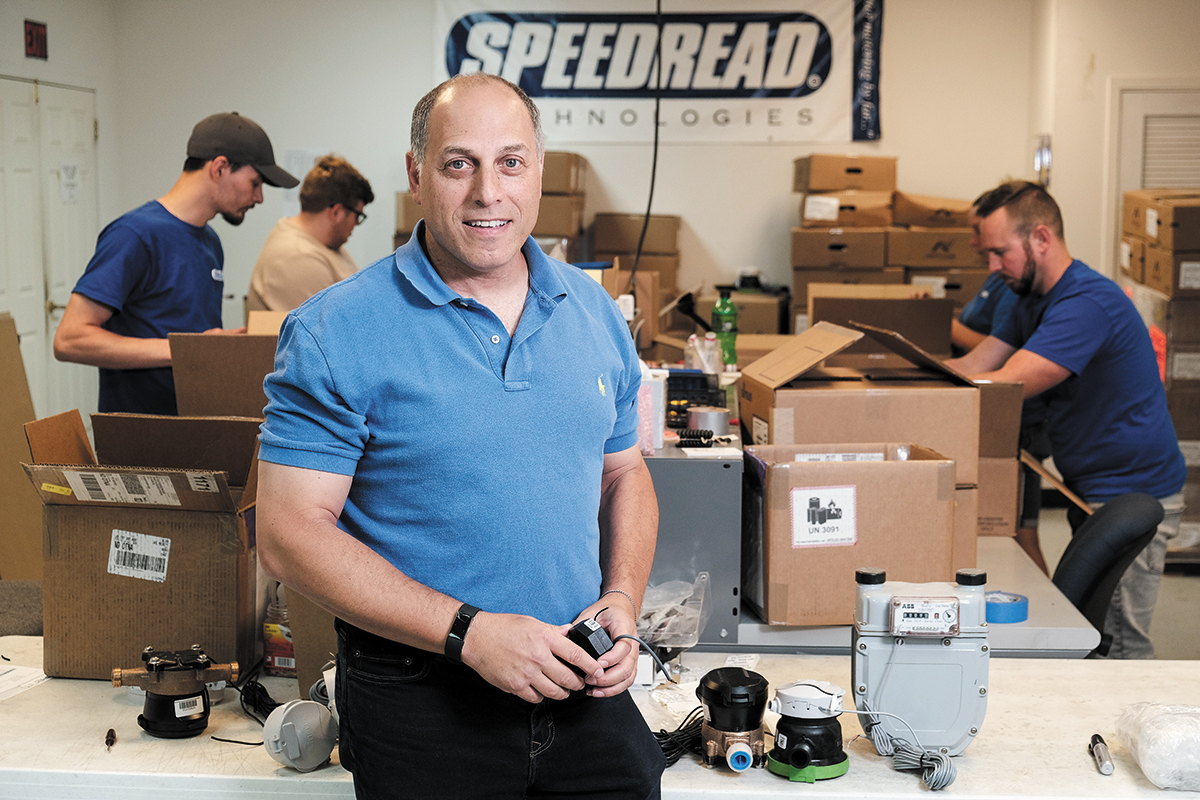 Revenue growth FY 2017 to 2019: 199%
2019 revenue: $3.2 million
Discovery: Bernard Hasten was in Israel more than 20 years ago when he saw technology that enabled a municipality to have a staff of three monitor 6,000 water meters and know where every drop of water was being used. "I thought it was the coolest thing I'd ever seen," he said. That trip ultimately spurred the founding of Speedread, a distributor of automated meter-reading systems for water, gas and electric meters.
Where you'll find them: Speedread specializes in submetering, which means its application can be found in multifamily and multitenant locations such as apartment communities, shopping centers and office buildings. The company's growth over the past few years has come largely from making inroads into manufactured-housing and RV communities.
How it works: Picture a garden apartment complex with 300 units, Hasten said. A utility company would put in one water meter and a property owner would typically split the cost of water usage among all the tenants. Speedread comes in and installs 300 individual water meters. Its technology has a smart transmitter, an internet-of-things device that can check in multiple times during the day to let the owner know how much water individual tenants are using and bill them accordingly. "It's the fairest, most economical way of charging back usage," he said.
The result: Use of Speedread's technology typically results in conservation rates of 15% to 20% and pays for itself in less than 12 months, Hasten said. In strip malls and indoor malls, the return has been even quicker. It also does away with the need for meter readers, who can then be reassigned to more important duties, he said.
Coming next: Speedread is coming out with a cellular 5G system that will be able to connect with existing meters. "I hope someone from Citizens Energy takes a look at this," he said. "We definitely want to be in front of them soon. Our technology will help them with a stronger return on investment than they've seen in other applications."•
Check out more of IBJ's ranking of Indy's fastest-growing companies.
Please enable JavaScript to view this content.