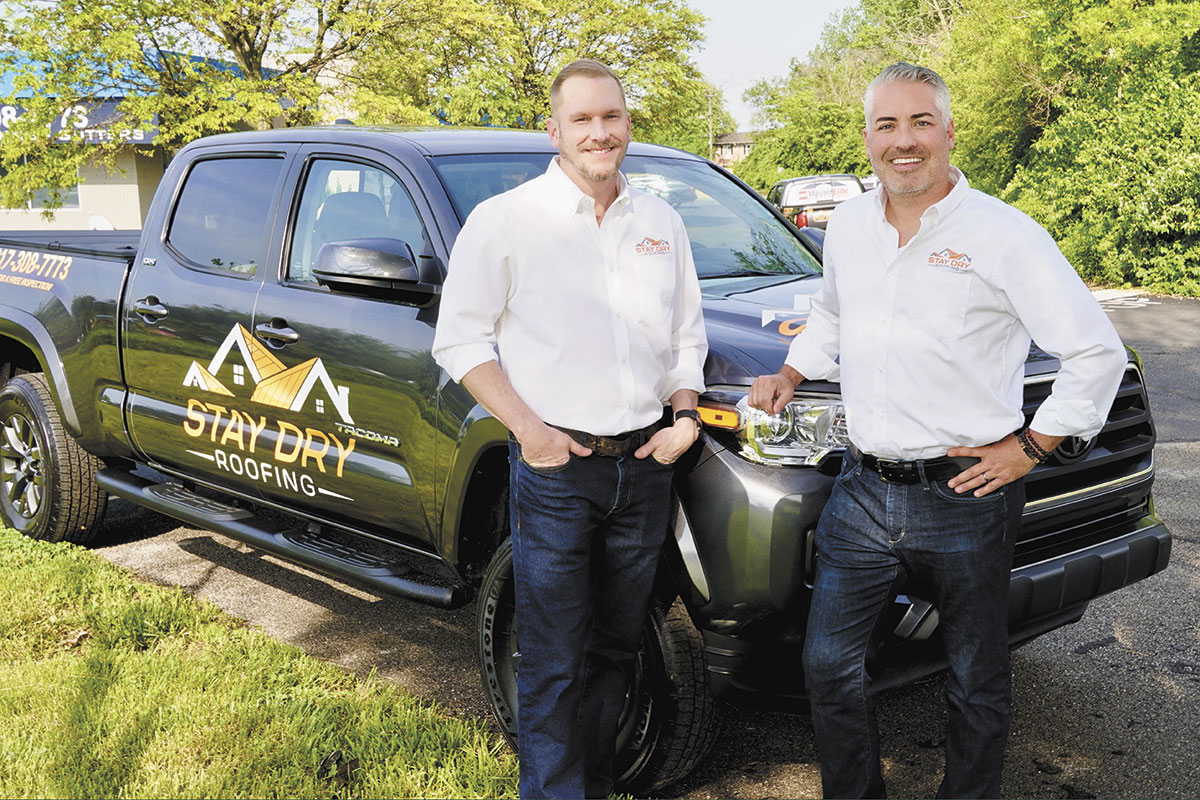 Revenue growth FY 2019 to 2021: 81%
2021 revenue: $13.8 million
How it's grown: Stay Dry Roofing CEO John Olinger said that "doing good, clean business and getting referrals from our clients" is fueling his company's growth. "We have a high level of communication," he said. "We try our best to provide an extraordinary client experience, whether that's on the commercial side, multifamily or single-family. … People don't expect you to be perfect, but they expect good communication and being upfront about things, and I think we're good about that. It's ingrained in our culture."
Home maintenance: Olinger said that, with people spending more time at home, they're spending more on renovations and repairs. "Or they're spending more time in their house, so they notice" the need for repairs.
Keeping close to home: Stay Dry works mostly in central Indiana and mostly on single-family homes. "We'll drive a few hours for multifamily jobs or larger jobs," Olinger said. "We just completed one in Illinois, and we're looking to do one in Ohio." The company works on commercial buildings as well. Referrals for those jobs come from real estate brokers, property management companies, developers and general contractors, he said.
Solid staff: While Stay Dry has grown, it's also managed to keep its staffing level roughly the same over the past few years. "I think it's more by choice—having people with a deeper level of experience who understand the business and have the capabilities for us to do more projects," he said. "I think just like anything: When you have more years in the business and you're more tenured, the job becomes easier for you."
Steady growth: Olinger said Stay Dry is planning on measured growth going forward. "I think we'd like to continue growing," he said. "We'll probably be looking at potential acquisitions or add-ons, but slow, controlled growth—and make sure the quality is there."•
Check out more of IBJ's ranking of Indy's fastest-growing companies.
Please enable JavaScript to view this content.