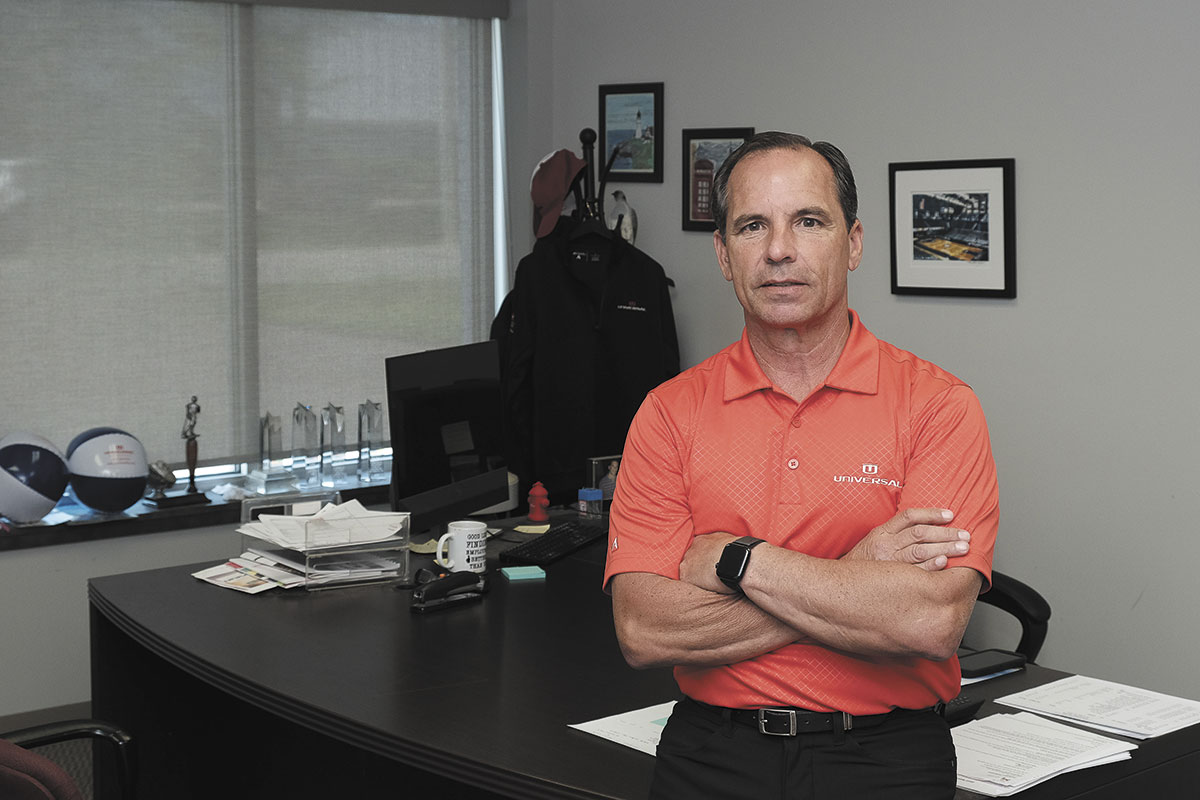 Revenue growth FY 2019 to 2021: 200%
2021 revenue: $15.5 million
Family affair: Randy Yeary started Universal Roofing and Exteriors in 1986, and his brother Rob joined the company after graduating from Butler University that year. They did the company's first roof repair together. About 10 years ago, Rob bought out Randy. In the years since, Rob's son Sam and daughter Katie have come to work for the company. Rob credits Sam's knowledge of IT and finances and Katie's organizational skills for helping the company grow. Sam makes everyone happy, he said. Katie keeps everyone on track. That gives Rob time to work with customers.
What it does: Universal does roofing, siding, windows and doors, drywall, painting and insulation, and it also makes repairs related to insurance claims. A couple of years ago, the company purchased Jackson Contracting and now is able to make its own metal for use in siding and other products, Yeary said.
Diversifying: When the Great Recession hit in 2008-2009, Universal was largely a residential roofing company. Yeary laid out a plan to branch out into commercial, multifamily and other segments of the market. Since then, "we've worked the plan," he said. The company boasts that it completed 1,035 jobs last year.
What it's not: Though the two firms are sometimes confused for each other, Yeary made it clear that Universal Roofing and Exteriors is not Universal Windows Direct, the company that advertises heavily on TV.
Looking ahead: Yeary said the company is going to expand its metal-making capabilities and branch into installing solar power. Solar, he predicted, "is going to be huge." In the meantime, Yeary is particularly proud of his company's Universal Cares program, which gives back to the community two to three times a year, either through financial donations or through repair projects like replacing the Wheeler Mission roof in Bloomington. "We work at Universal to take care of our people and help take care of our community," he said.•
Check out more of IBJ's ranking of Indy's fastest-growing companies.
Please enable JavaScript to view this content.