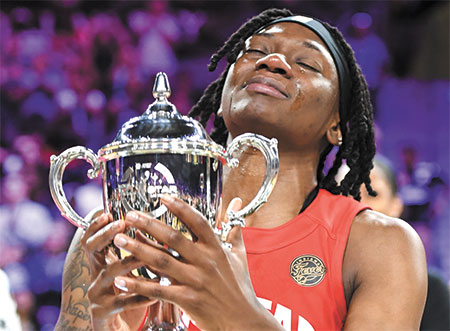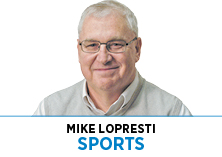 To understand where Erica Wheeler has been, take a look at the words on the back of her T-shirt, or the number on the back of her Indiana Fever jersey. If she has become the most inspirational professional athlete in town at the moment—and you could certainly make that case—they tell a little bit about why.
They are mementos from a long road traveled: the childhood spent playing games among drug dealers and dodging bullets on some of the meaner streets of Miami. The three-bedroom house where 13 people lived. The cherished mother who somehow made everything all right, who fell to the floor sobbing at the airport when Erica left for college at Rutgers and who died in a hospital room three years later of cancer, as her daughter stood outside praying for a miracle that never came.
There was the shattered mourning afterward, which turned Wheeler's senior season into something of a dead zone, then the WNBA draft day, when nobody called. Following that was the pinball machine of a career, bouncing through gyms in Puerto Rico and Brazil and Turkey and Israel and Russia and various WNBA stops. An endless journey of zigzags, that finally curved into Indianapolis.
And there was this golden summer, when she not only made the All-Star Game for the Fever but also electrified the arena in Las Vegas with a 3-point barrage that produced 25 points and won her game MVP—the first undrafted player to ever do such a thing. There she stood, the star-crossed woman from hard times, weeping before the TV cameras as the public came to know her journey.
How everything had changed for Erica Wheeler, and is still changing.
It's two hours before a recent Fever game and she's lying on her stomach in the training room, getting a right-shoulder massage. The same shoulder with Melissa Cooper's image—her mother—proudly and heartfeltly tattooed, and the word Motivation in cursive below. She tries to explain where her life has wondrously led.
"If I was to tell you I wrote this, I'd be lying to you. Vegas? I had no intentions of pulling that out of myself. But like I tell everybody, God is good. He'll shock you even when you don't even know it. When it's your time, it's your time, and I just felt like it's my time … I've been grinding; it's been a long road."
Since Las Vegas, she has heard from the troubled and the brokenhearted, who looked at a woman on the TV screen and saw something of their own trials.
"Life has been very different since then, but in a great way. In a way, the world knows my story. It's not that I'm only inspiring the kids that dream to be a basketball player; it's adults who struggle with day-to-day things, or someone who's dealing with the same things I dealt with. For them to say to me, 'Watching you on TV, being vulnerable like you were in front of the whole world'—it's motivation for me to let them know, 'It's OK to cry. It's OK to have bad days.'"
When the All-Star Game ended, ESPN was waiting for an interview, but there was something she had to do first. Talk to her mother, of course. Melissa Cooper wasn't there in person, but that didn't matter.
"I was like, 'Mom, you're showing up for me like this, in front of the world, in front of thousands of people?' For me, more than ever, I know she's watching me. That's my guardian angel."
Oh, about the back of the jersey and T-shirt.
Her jersey is No. 17, and not by accident. "The date my mother passed, 7/17/2012," she says. "It means everything to me."
As for the T-shirt, Undrafted and WNBA All-Stars 2019 are on the front, while on the back is a heading: The Way of Edub, Never Give Up! Beneath that, a list of every stop in her professional career; a 15-line resume that requires the entire back of the shirt. "From the neck to the bottom," she says. The fifth line is only one word.
CUT. That happened to her, too.
Now she's closing in on the season-franchise assist record for the Fever, and at last check, was the only WNBA player averaging 10-plus points, five-plus assists and more than 40% in 3-point shooting. That's a star, all right. In a quiet training room, she talks of how she won't change after what this summer has given her.
"If anything, it's humbled me more and made me appreciate the journey even more. It's more special to know that you grinded this whole way and you've been rewarded at the end. Because it's been like, did I do enough, to get to this point where I'm at?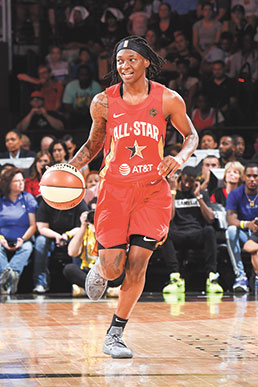 "When I walk into the gym, I sign a contract every day. I pick up my paycheck every day, whether it's a practice or a game. I don't think I could ever get comfortable, because I know what it's like to be at the very bottom. I'm getting a dose of what it feels like to kind of be at the top. I still don't know what the top is. I think there's still more inside of me."
She wants to share her story with anyone who asks and is in need of a boost. With the kids back in Miami, who hear gunfire in the night and in the daytime walk streets littered with broken glass and broken dreams.
"When I'm done with the season, I'm going back to my community and probably do a giveaway and do speeches at a couple of high schools to let them know, 'I was you, and I'm doing just what I dreamed of.' To let them know, 'I'm living proof—I don't come from a clean background, so it's OK to fail, and the road is going to challenge you.'"
The Fever will have Inspiring Women Night on Aug. 27 at their game against Las Vegas, with University of Notre Dame coach Muffet McGraw featured. But it's no accident an Erica Wheeler jersey will be auctioned off as part of the evening, too.
Her joy for the game is palpable. "It's unmatched. It's my life," she says. "The wins and the losses, the competitiveness, the toughness, the ups and downs—you enjoy it because that's what makes us human."
Ninety minutes after her massage, she is at midcourt, doing the pre-game dance with Erica McCall that they always do. She scores 19 points with seven assists in a victory over Atlanta, gives a playful post-game tap on the head of the referee who assessed her a technical, poses for pictures with friends at courtside. Life is good and would be even better if the 9-16 Fever had more wins.
The game now is not just a joy, but a platform. A chance to move strangers. And her mother will always, always be there to help.•
__________
Lopresti is a lifelong resident of Richmond and a graduate of Ball State University. He was a columnist for USA Today and Gannett newspapers for 31 years; he covered 34 Final Fours, 30 Super Bowls, 32 World Series and 16 Olympics. His column appears weekly. He can be reached at mjl5853@aol.com.
Please enable JavaScript to view this content.