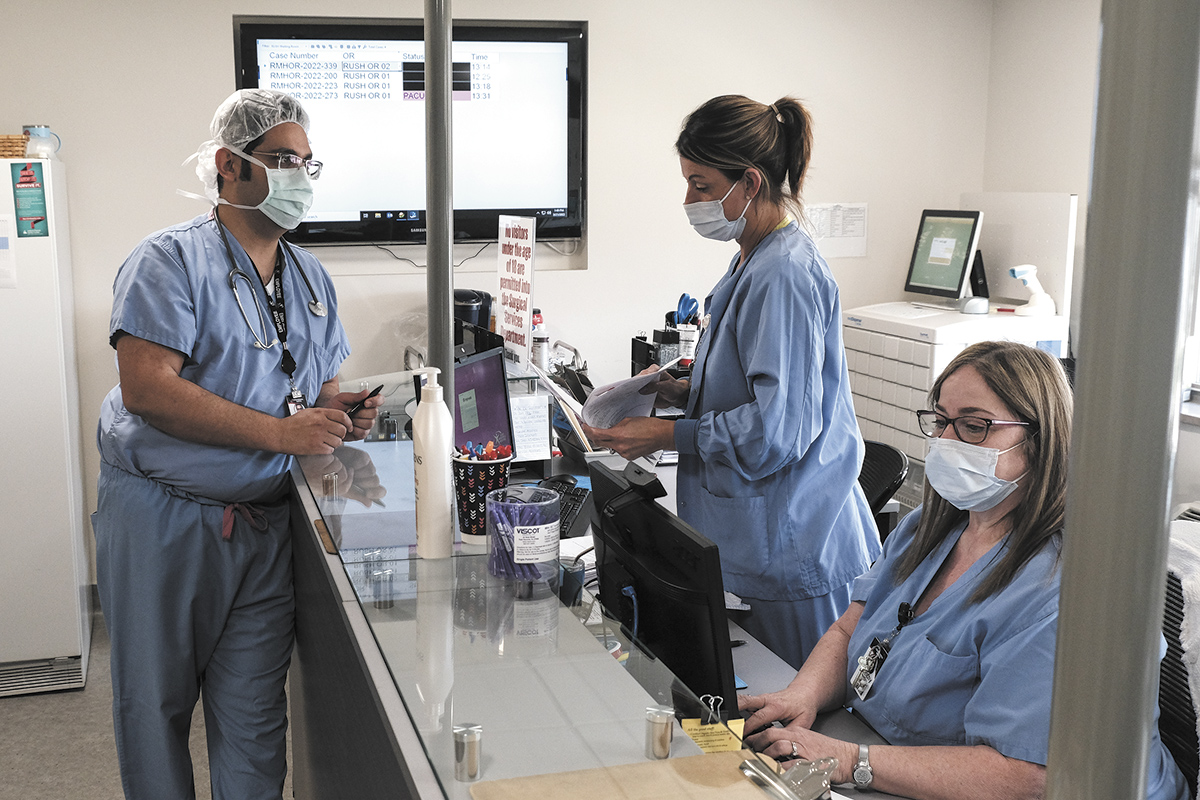 Every time Paul Wilkinson walks into Rush Memorial Hospital, he says a small word of thanks that the 72-year-old rural hospital is still open for business.
Two decades ago, the Rushville hospital, about 50 miles southeast of Indianapolis, was on the verge of bankruptcy, with expenses far outstripping patient revenue. In a move to stay afloat, it reduced the number of inpatient beds from 52 to 25, cutting overhead and allowing it to get slightly higher federal reimbursements as a critical-access hospital. Then it began looking for partnerships to help it support expensive service lines, from oncology to helicopter service.
So far, the strategy has worked, allowing the hospital to stay open when many other rural hospitals across the nation have closed.
"I've seen small communities that have lost their hospitals and it hurts them economically, and it hurts them from a service standpoint," Wilkinson said. The Rush County commissioner and longtime resident of nearby Knightstown has used the hospital's emergency room and walk-in clinics.
Rural hospitals have long struggled to stay afloat, serving populations that are older, less healthy and less affluent than those of their urban counterparts. Nearly 130 rural hospitals across the nation have shut their doors since 2010.
But now, the sector is facing another wave of closings under additional financial pressures, some caused by the pandemic that has strained resources.
Fourteen of Indiana's 54 rural hospitals are at immediate risk of closing because of continuing financial losses and lack of financial reserves to sustain operations, according to the Center for Healthcare Quality and Payment Reform.
Nationally, more than 500 rural hospitals—or more than one-fourth of the rural hospitals in the country—are at immediate risk of closing, the study said.
The report does not name those hospitals. But a database included in the study shows that 19 of Indiana's rural hospitals, scattered across the state, have been operating at a loss over a recent three-year period, some of them with a negative profit margin in the teens.
The list includes small, county-owned hospitals and community hospitals owned by large health care systems such as Indiana University Health, Ascension St. Vincent and Franciscan Health—although none of those systems say they plan to close any hospitals.
"We have no plans to close our rural facilities," IU Health spokesman Jeff Swiatek said in an email to IBJ. "IU Health has made a commitment to each of these communities to be a long-term partner in improving their health outcomes."
Harold D. Miller, president of the Center for Healthcare Quality and Payment Reform, said the organization doesn't "release the names of the individual hospitals because we don't want to label a specific hospital as being at risk of closing when it may have a recovery plan in place or to label a hospital as not at risk when more recent data would show it's having problems."
The study comes after another report, issued in 2020 by the Chartis Center for Rural Health, also forecast a new wave of closures over the next few years.
That study said 44% of rural hospitals were then operating in the red, and the pandemic was placing a significant strain on resources, staffing and expertise.
"Key services are disappearing across rural America and the emergence of COVID-19 magnifies the lack of access to intensive care unit beds in these communities," the report said. "The pandemic threatens to further weaken the viability of rural hospitals."
Low reimbursements
Financial pressures at many rural hospitals include a low percentage of patients with private insurance and a lack of high-margin service lines, such as neurosurgery and orthopedic surgery, due to limited demand.
On top of that, the nation's hospitals are facing an end to federal pandemic aid packages, ending an important lifeline for many weak players. And a suspension in Medicare reimbursement reductions, put in place last year, is set to end this month, meaning Medicare reimbursements will be cut 1% this month and 2% in July.
For rural hospitals, which depend heavily on Medicare reimbursements, the upcoming cuts could mean a loss in millions of dollars in patient revenue. Many rural hospitals already operate close to the edge, making any additional cuts hard to sustain.
"They generally have poor patient mixes—too many uninsured, Medicaid and Medicare patients and too few with private insurance with its far higher reimbursement rates," said Nicolas Terry, executive director at the Center for Law and Health at Indiana University's Robert H. McKinney School of Law.
"Because of their size, they also struggle to offer services that attract higher reimbursement because of relatively low demand for specialty services because of smaller populations," he added.
Rural hospital patients are often farmers, small-business owners, retail workers and shop workers. The hospitals usually offer basic service lines, including emergency, general surgery and rehabilitation therapy.
In emergencies, rural patients often travel twice as far as urban residents to get to the closest hospital, according to the Indiana Hospital Association. As a result, although only 20% of Americans live in rural areas, they account for 60% of trauma deaths.
Spared so far
So far, Indiana has been largely spared from rural-hospital closures. Since 2005, only two rural Indiana hospitals have closed: St. Joseph's Hospital in Huntingburg (2007) and Fayette Regional Health in Connersville (2019).
During the same time, Texas lost 24 rural hospitals, Tennessee lost 16, North Carolina lost 10, and Kentucky lost five, according to the Sheps Center for Health Services Research at the University of North Carolina.
But hospital officials here say Indiana is not immune from additional closures.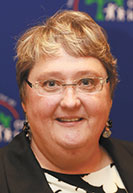 "There are facilities on the brink," said Brian Tabor, president of the Indiana Hospital Association. "It could be a matter of time before there are many more."
Some health groups say they are concerned that more rural hospitals could close in coming years.
"It's devastating if a community loses its hospital," said Susan Jo Thomas, executive director of Covering Kids and Families, a not-for-profit focused on access to health care. "They will never get business back, because businesspeople looking to settle in an area want good access to health care for their employees."
The Indiana Rural Health Association said hospitals outside of metropolitan areas often have slim profit margins even in the best of times. The pandemic, which has caused staffing shortages and stretched resources, has just exacerbated the situation, said Cara Veale, the association's CEO.
"We often provide services that have lower reimbursement, anyway—a lot of the preventive care, as opposed to the high-dollar services, like open-heart surgery," she said.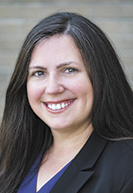 Brenda Reetz, CEO of Greene County General Hospital in Linton, southeast of Terre Haute, said rural hospitals usually operate on such small margins "that any little hiccup in the process can have a very huge impact on the hospital."
Her hospital has been operating on a break-even to negative operating margin for most of the eight years she has been CEO. Still, it has managed to keep most of its service lines, including obstetrics and maternity.
"A lot of rural hospitals have closed their OB service line, so they're not delivering babies anymore," Reetz said. "We evaluate that, probably on an annual basis, but it's something we feel very strongly is necessary to have here. … But it's hard. It's not a profitable service line."
'No plans to close'
Many large hospital systems in Indiana that operate rural hospitals say they are committed to keeping the doors open, even at the locations that are losing money.
Some observers say it's a smart strategy, since the rural hospitals can add as feeders for the big system's high-revenue service lines, such as heart surgery and most complicated trauma cases, which can be performed at the system's Level 1 trauma centers in the big cities.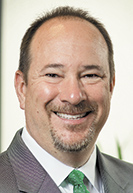 "They feed patients and cases to the mothership," said David Blish, director of health care consulting at Katz Sapper & Miller, an Indianapolis-based accounting and consulting firm.
IU Health, the state's largest hospital system, operates seven rural hospitals, from Monticello to Paoli. It said rural hospitals need big partners to help them reduce costs and add efficiencies by sharing staff, expertise, training and other resources.
Franciscan Health, which operates two rural hospitals in Indiana, one each in Crawfordsville and Rensselaer, said it has no plans to close any hospitals.
"These centers provide vital care to people who don't have access to essential medical services such as a hospital, a primary care clinic or an emergency room," spokesman Joe Stuteville wrote in an email.
Ascension St. Vincent, which operates six rural hospitals, did not directly say whether it would keep them all open. But it said it is working to address rural health care challenges, such as a shortage of doctors and nurses, by offering internships, shadowing opportunities and scholarships.
"Rural hospitals are crucial for communities across Indiana, and Ascension St. Vincent is committed to providing care close to home for patients," spokeswoman Emily Garrett wrote in an email.
And the top leaders at several community rural hospitals echoed those sentiments, even though they don't have large hospital systems behind them. Some have been able to find additional revenue streams, sometimes by buying nursing homes and diverting part of that patient revenue to the hospital. Other times, they expand their food service, parking or other non-patient services.
At Rush Memorial Hospital, for example, officials say the financial pressure to provide services without losing money is relentless. Recently, a patient came in for hand surgery, a complex operation that normally costs about $30,000.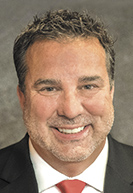 The biggest part of that expense was about $19,000 for the implants, which the hospital had to buy from a vendor, said Brad Smith, the hospital's CEO. But the patient was on Medicaid, and that federal program does not reimburse for implants. It paid only $3,000 for the operation, he said.
"We couldn't do too many of those and keep our doors open," said Smith, who has led Rush Memorial for 18 years.
Rush Memorial was on the verge of bankruptcy when Smith joined the operation as chief financial officer in 1998. The hospital had already closed its obstetrics unit in the late 1980s to save money.
If the hospital failed, patients in Rushville would have to travel dozens of miles to another hospital in New Castle, Shelbyville or Greensburg.
Critical access
In the early 2000s, the federal government became so alarmed at the high number of rural hospitals closing that it came out with a "critical access hospital" designation to help the most needy stay afloat.
To qualify, hospitals would have to have 25 or fewer acute-care, inpatient beds, be at least 35 miles from the nearest hospital, and provide around-the-clock emergency care. Hospitals that won critical-access status could get a slightly higher reimbursement on Medicare services.
Rush Memorial decided to go that route, even though it meant taking more than half of its 52 licensed beds out of service—many of which were empty most days, anyway.
The hospital looked for nontraditional ways to bring in new services. It set up a partnership with Ascension St. Vincent to provide helicopter service across the region. Specialists from Franciscan Health provide oncology care, and IU Health offers telehealth psychiatry service for the emergency room.
"I've tried to partner with as many systems as possible to bring specialty care that I couldn't do on my own," said Smith, who chairs the state hospital association.
Over the past three years, Rush Memorial has come close to the financial brink, with an average profit margin of just 1.8%. It had 337 patient discharges last year, making it one of Indiana's smaller hospitals.
But keeping the hospital open was more important than just providing medical care. Rush Memorial is one of the largest employers in the county, with about 350 full-time-equivalent workers.
Community leaders have pushed to keep the hospital on an even keel, from offering business advice to promoting hospital events. In the past few years, the hospital has added a handful of new specialties, including knee and hip replacements, and is roughing out plans to expand its surgery department, the emergency room, rehabilitation services and medical office building space.
"The community supports any type of fundraising event the hospital might have," said Wilkinson, the county commissioner. "… We've worked hard as a community to maintain this hospital. And we certainly would like to keep it."•
Please enable JavaScript to view this content.