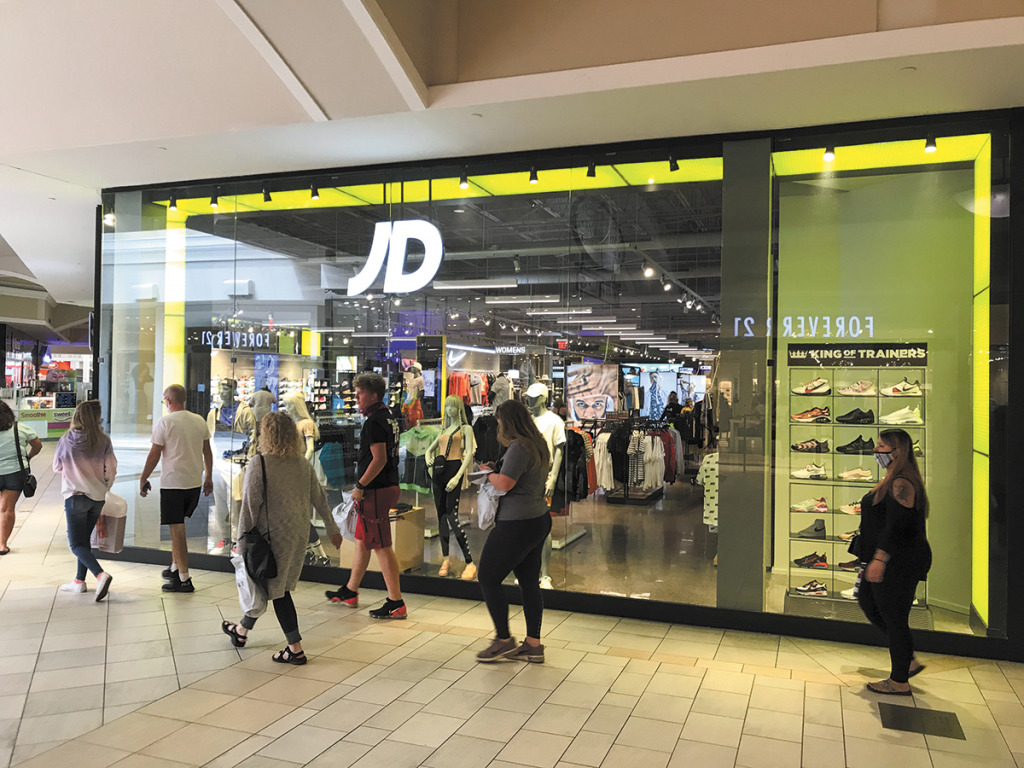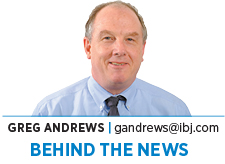 British retailer JD Sports Fashion has had the Midas touch elsewhere in the world. Now, two years after gaining a foothold in the United States by buying Indianapolis-based Finish Line Inc. for $558 million, it's beginning to show the same winning ways in this country.
"I think you would have to say it has been a success," Jonathan Pritchard, a retail analyst with Peel Hunt in London, said of JD Sports' American invasion. "I don't think there is another word for it. The numbers are strong."
JD Sports Executive Chairman Peter Cowgill reported in July that the 508-store Finish Line chain posted a same-store sales gain of 9% in the fiscal year that ended in February—the best performance since 2012.
He also revealed that JD Sports is poised to convert more than 70 Finish Line stores to the JD Sports moniker and format, with the targeted stores concentrated in major metro areas and expected to occur over the next two years.
The company currently has 11 JD Sports in the United States. Such conversions are appealing in art because JD Sports has historically been a sales juggernaut, far outpacing the productivity of Finish Line locations.
The two chain's stores are dramatically different, with JD Sports far heavier into apparel, a category that historically accounted for just 5% of Finish Line's sales.
Finish Line will continue to boast less attire than JD Sports' outposts, though Cowgill said his company is expanding apparel offerings in Finish Line and adding new fixtures and in-store marketing "to ensure that the apparel offer is presented with authority."
The only area JD Sports location, at Greenwood Park Mall, devotes half its 10,536 square feet to apparel, with brands such as Nike, Tommy Hilfiger, SikSilk and Supply & Demand prominently displayed.
In the July report, Cowgill said both chains have a place in his company's U.S. strategy.
"We believe that the Finish Line fascia appeals to a different core demographic to JD and so we will need both banners longer term if we are to have flexibility in our consumer reach and appeal," he said.
"Finish Line is an important fascia in our group and we are pleased with the developments in its first full year as a subsidiary."
He noted that in the United States Finish Line and JD Sports together generated $127.8 million in operating profit in the latest fiscal year. That compares to an operating profit of $34.7 million in the 33 weeks after the merger closed the previous fiscal year.
Fast-rising star
Performance like that helps explain how JD Sports Fashion, based in suburban Manchester, England, has become one of the world's biggest retail success stories.
The company has harnessed to great profit the "athleisure" trend—the wearing of comfortable sports fashions well beyond the gym.
Starting with a single store in 1981, JD Sports conquered the United Kingdom and then spread throughout Europe and into Asia. The company now has more than 2,200 stores, 781 operating under the JD Sports banner. In the 2010s, it was the best-performing stock in the FTSE 100, with price appreciation topping 3,200%.
But before acquiring Finish Line, JD Sports Fashion didn't have a presence in the critical market of the United States.
And it initially proceeded cautiously, making few changes to Finish Line stores and operating just six JD Sports outposts in this country as of April 2019.
Revving up growth
Helping chart JD Sports Fashion's stepped-up expansion efforts in the United States are two co-directors, longtime Finish Line Chief Financial Officer Ed Wilhelm and Wayne Davies, a 27-year JD Sports veteran. Neither responded to requests for comment.
Both have offices at the former Finish Line headquarters and distribution center on North Mitthoeffer Road, which employs more than 1,000 workers.
The sales and profits Cowgill highlighted covered the year ended Feb. 2 and thus did not reflect the pandemic, which ramped up in March.
Nonetheless, Cowgill said he has an optimistic outlook. While acknowledging that the virus "has constrained our short-term progress" and clouded the timing of store openings, he said "we firmly believe that we are well placed to regain our previous momentum."
It addition to jumping headlong into conversions of Finish Line stores into JD Sports locations, the company plans to open a flagship JD Sports in Times Square yet this summer in what Cowgill calls "an important milestone in our development, significantly enhancing our presence and standing with both customers and our brand partners in the United States."
JD Sports eventually might convert more than 100 Finish Line stores into JD Sports locations, said Pritchard, the retail analyst. He said the company has learned that the JD Sports format works best in "more urban, edgy locations, but in Middle America it has worked less well."
Meanwhile, he said, JD Sports has been able to boost the performance of Finish Line stores through "a lot of retail detail."
"Finish Line had lost momentum and lost a bit of its mojo," Pritchard said. "What JD Sports has done is reinstall some of that mojo."
For example, he said, Finish Line's buying department "had lost its confidence a little bit." As an example, it might have hedged its bets by buying 2,000 track suits in 20 colors, then gotten stuck with excess inventory when only the blue and red disappeared from shelves.
JD buyers, on the other hand, would have stocked only blue and red in the first place, trusting their judgment of what shoppers wanted.
"Finish Line's buying department got a little broad in its approach," Pritchard said.•
Please enable JavaScript to view this content.