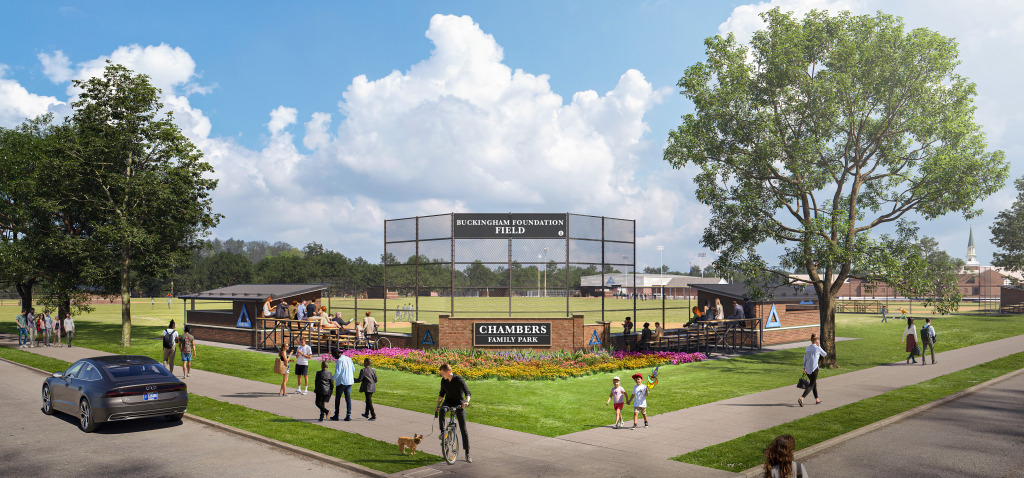 The youth sports organization affiliated with First Baptist Church at 86th Street and College Avenue has received a $2.2 million grant from Lilly Endowment Inc. to support an effort to update its fields and facilities in the coming years.
The grant, which included a $1 million match, is one of several major donations to be made to the First Baptist Athletics capital campaign, which is expected to have an official public launch this weekend.
More than a dozen major gifts have been made for the project, FBA Executive Director Steve Carr said, most of them coming from real estate companies and associated foundations whose leaders have connections to the organization. So far, the organization has raised $7.8 million of its $10.7 million goal.
The funds will go toward the construction of a 34,000-square-foot fieldhouse, drainage, a renovated concession and restroom building, new fencing and the cleanup of overgrowth and dead trees on the 41-acre property at 8600 N. College Ave. The project will also create a park area within the campus.
"This is a big deal for us, because it's a big deal for our community," Carr told IBJ. "These kinds of places need to exist in the future. It's not just a place where kids play sports, it's a platform for kids to grow, the community to grow and everyone to grow together. That's what happens here."
Founded in 1968, FBA serves about 4,000 youth participants every year, across more than 20 fields for baseball, soccer and football, plus basketball in the church building.
Carr said the organization will formally kick off the public portion of its capital campaign on Saturday morning, with a ceremonial groundbreaking on the new fieldhouse and park areas. The event coincides with FBA's opening day for baseball, with hopes it turns out hundreds in support of the project.
The two largest donations aside from the Lilly Endowment grant have come from the family of former Barrett & Stokely Inc. co-founder Denny Barrett (who died from COVID-19 in March 2020) and the Buckingham Foundation, the not-for-profit arm of local development firm Buckingham Cos.
Buckingham donated $1 million for improvements to FBA's outdoor facilities, including the new Chambers Family Park and Buckingham Foundation Field, as well as the scholarship fund that supports families without financial means to pay for their children to participate in the program. The Barrett family also donated $1 million to project, with its portion going to the $8.8 million fieldhouse, which will be named in Denny Barrett's honor.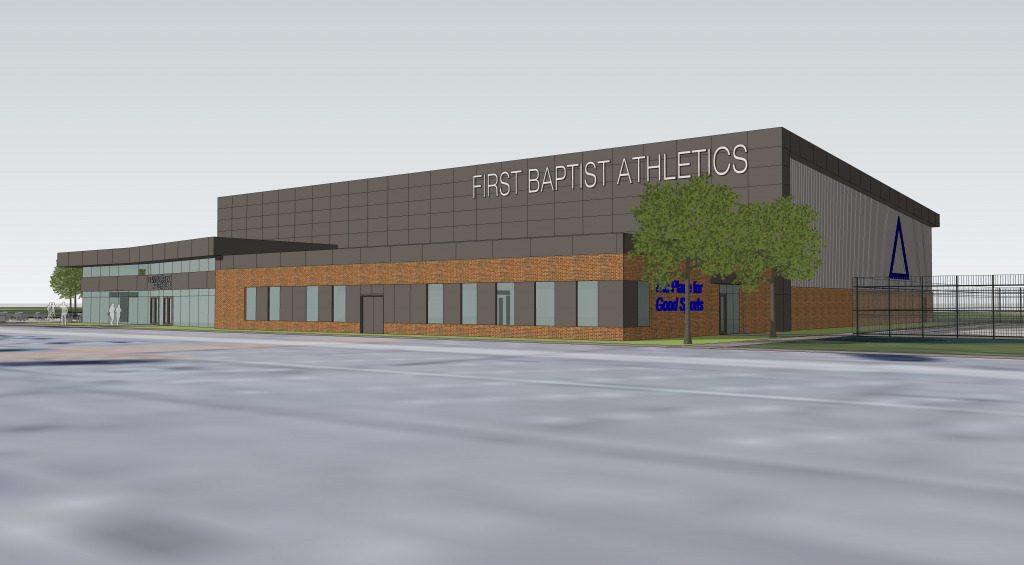 "FBA has been a part of our family for years, and it is a privilege to continue our family's support of FBA to ensure that this resource is here for future generations," Bradley Chambers, founder and CEO of Buckingham Cos., said in written remarks. Chambers' son, Nick, began playing baseball through FBA and eventually went on to play in college.
Bryan Barrett, CEO of Barrett & Stokely, said his father, Denny, was a coach in FBA throughout his childhood, and he and other members of the family believe the donation is the best way to celebrate his commitment to the organization.
"Our family was raised on youth sports and our parents believed it was an extremely effective way for us to learn … some of those foundational life values," he said. "FBA is all about [recreational] sports, and we strongly believe in the power of" those values.
Several other companies have also made gifts for the capital campaign, including Cushman & Wakefield, JLL, Veritas Realty, Birge and Held, J.C. Hart Co., Merchants Bank of Indiana, Bowen Engineering, Valeo and TWG.
Some of the firms are also on the project team, serving in advisory or contractor roles. Carmel-based Lauth Group has also donated to the project, and is the contracted builder on the development.
"There has been a tremendous amount  of work and dedication by a large group of people who have poured their time, money and passion into making this project come to fruition," said Gershman Partner principal Eric Gershman, whose family also donated to the effort. "Steve's leadership has been instrumental in bringing a great group of people together to help make this happen for FBA and its surrounding community."
The effort to get the development off the ground began in 2019, just before the COVID-19 pandemic began. While public efforts were sidelined for a few years because of the coronavirus, Carr said work behind the scenes to fundraise for the project persisted.
He said the new improvements will be "monumental" for the families that participate in FBA's programs, while also positioning the organization for growth well into the future.
In addition to Lilly and the real estate firms, several families with close ties to FBA also have supported the project during its initial silent phase of fundraising.
Beyond the current campaign goal, Carr said there are already ideas for additional improvements to the FBA campus and its programming.
"There's a lot more we want to do on the baseball side, and there's a lot more we want to do in terms of the campus, like putting in a community walking trail," he said. "But we also want to make sure we're continuing to provide scholarships for kids and supporting our families."
Barrett said given the longstanding interest in FBA from the north side and surrounding neighborhoods, he's optimistic FBA will reach its initial funding goal.
"We still have a seven-figure gap to close, but we know we will get it done because of how amazing this Indianapolis community is, and the response we've had to date," he said. "Indianapolis is truly a unique place where a whole lot of people care about the real stuff. We all should be proud of that. I know I am."
Please enable JavaScript to view this content.