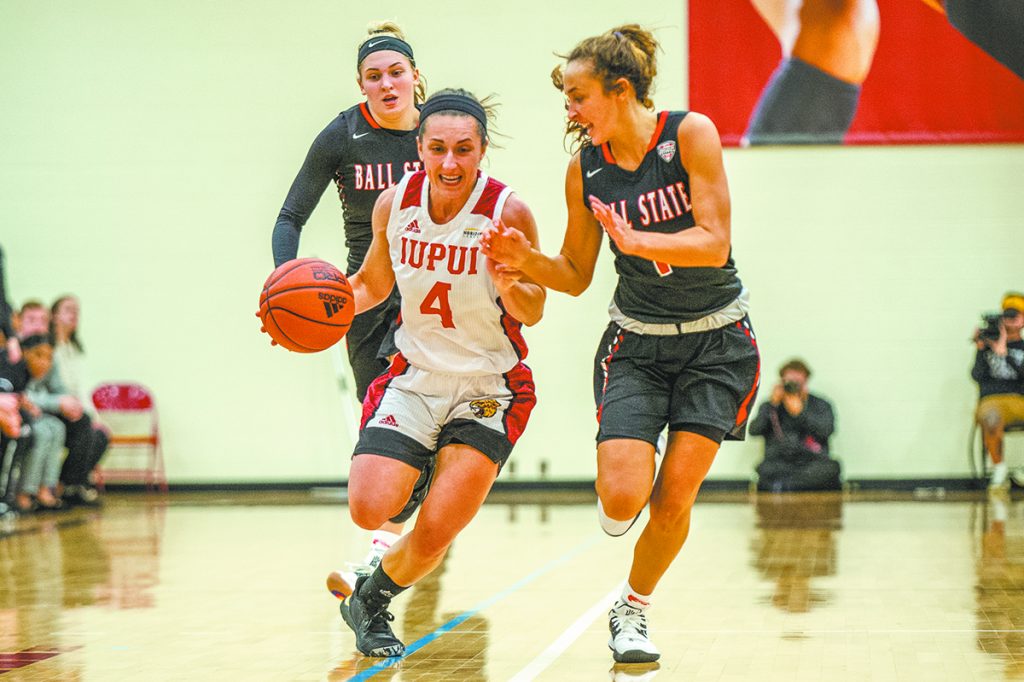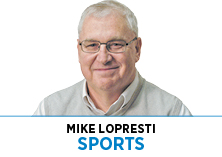 Editor's note: This story was published before the NCAA's March 12 announcement that it was canceling the men's and women's basketball tournaments to help contain the coronavirus.
This was 2011. An earnest young coach named Austin Parkinson had just taken over the IUPUI women's basketball program, where the days were long and the times were tough. The final record was—egads—4-24.
Fast forward to March 10, 2020. There he was, wearing the new T-shirt as Horizon League champion, holding his 3-year-old daughter, Wren, in his arms as his players cut down the nets. That 2011 season seemed light years ago.
"I get emotional," he said. "People don't see a lot of the stuff that I did before. I was doing the kids' laundry, their jerseys. There was a lot of grit that went into this."
Or, as his guard Holly Hoopingarner (How perfect a name is that for someone just named MVP of a basketball tournament?) was saying, "This has been our dream for a long time."
So here are the numbers the Indiana Sports Corp. came up with for March in and around downtown Indianapolis, unless the coronavirus intercedes: 49 games in 29 days, with 13 league champions decided in three venues—from the boys and girls state finals and Big Ten men and women at Bankers Life Fieldhouse, to the Horizon men and women at Indiana Farmers Coliseum, to the Midwest Regional at Lucas Oil Stadium. A bunch of Pacers games, too. OK, the girls state finals were actually Feb. 29, but to stay with the month motif, let's agree it was March 0.
Not to mention the Division II regional this weekend at the University of Indianapolis.
And here's one part of this basketball monsoon not to be missed:
Have you noticed what the IUPUI women have been up to?
The coach has a last name that will ring a bell with every veteran Purdue fan.
The star was recruited out of the western Indiana town of Veedersburg, and has become a load in the paint who has terrorized her conference.
The Jaguars celebrated a championship Tuesday in the Indiana Farmers Coliseum—after holding off Green Bay 51-37—and nobody had been able to do that for generations. The last time there was postseason basketball of any kind on the State Fairgrounds, the big name was George McGinnis. It was 1973, and the ABA Pacers were facing the Kentucky Colonels.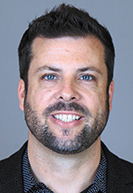 "We built this program on defense," Parkinson said to the crowd during the award ceremony. So it could not have been more fitting, how IUPUI secured its first-ever NCAA Tournament bid. The Jaguars threw a 7-0 shutout in the fourth quarter.
About the coach. Parkinson played his college basketball at Purdue, where he is No. 3 on the all-time list in assists-turnover ratio. His father, Bruce, is first on the all-time list in assists. His grandfather played for Adolph Rupp at Kentucky. "I knew in the fifth grade I wanted to be a coach," said Parkinson, who can show you binders of play diagrams and ideas he wrote down—some of them from when he was a high school player.
Which, by the way, came in handy this week. "You know what's ironic?" he said. "We pressed tonight, and our press is from my high school coach."
His players soaking in a victory celebration, the coliseum court crowded with well-wishers, his program where it has never been before—this was one of those moments a basketball lifer longs for.
"It makes it worthwhile. You never know if you're going to be one of those programs that you get there, you get there, you get there and you're not able to do it. For this team to get over the hump, it's special."
About the star. Macee Williams. Parkinson found her at Fountain Central, when she was a teenager just beginning to realize her potential.
"I wanted to play college basketball, but I wasn't for sure if I actually had the capability of playing in a D-I atmosphere," she said. "I definitely didn't think I'd be the player I am today.
"I came to an IUPUI game and I felt like I was already on the team when I was a junior in high school."
She's the younger sister of five older brothers, so imagine the pounding she took in the back yard during family games.
The court? "Just dirt and grass."
Her brothers? "They for sure didn't take it easy on me. They'd say, 'You're soft. I've got to toughen you up.'"
Now here she is, a junior and two-time Horizon League player of the year for a 23-8 team going to the NCAA Tournament. Back at Fountain Central, Williams learned about the potential anguish of the postseason. Her team lost its sectional opener both junior and senior seasons. "It was a heartfelt moment. God didn't want it to happen. I already know the feeling from high school."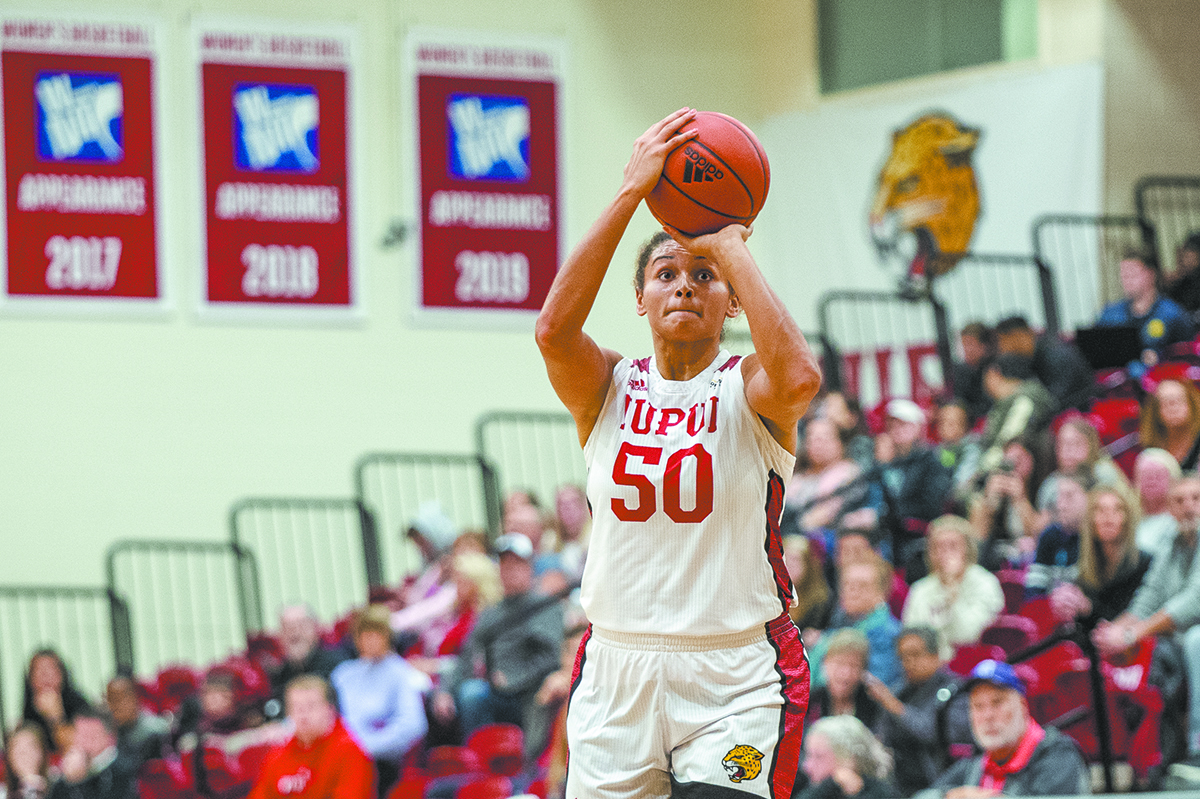 So Tuesday's chance meant a lot. "I don't know what I would do if we actually win. I can't fathom the feeling."
What she did when she won—after 13 points and nine rebounds—was hug her teammates, put on her championship T-shirt, and savor the moment.
"I'm glad we could do it for IUPUI, men and women, and we can finally get on the map and people won't go, 'Where's IUPUI at?'"
So March rolled on in Indianapolis, even as workers with bleach wipes disinfected the benches every halftime and between every game at the Big Ten tournament. Basketball in the age of the coronavirus.
Other things have been going on this month, too.
Who, for instance, became college basketball's answer to Mariano Rivera?
Butler's Kamar Baldwin. Best closer in the game. He beat Xavier in the last seconds. Just as he did Villanova and Stanford.
Who brought the Cookie Monster into the discussion of the NCAA Tournament bubble?
Archie Miller, with what history will forever recall as the "Sesame Street Rant." The Hoosiers' case for an at-large bid might not have been quite as airtight as Miller made it seem that day. Speaking of "Sesame Street," today's show is brought to you by the numbers 4 and 8. Which was Indiana's record the last 12 regular-season games, by the way.
What team was a marvel on the individual leader sheet?
The IUPUI men. The Jaguars had three different players rank in the top 15 nationally—Marcus Burk 15th in scoring, Jaylen Minnett fifth in 3-pointers per game, Elyjah Goss eighth in rebounds per game. How in the world did they manage to go 7-25? This might explain: Only 12 teams in the country gave up more points per game.
What team defied analysis?
Purdue. The Boilermakers finished in a tie for 10th place in the Big Ten, barely above .500 at 16-15. But they also crushed Virginia by 29 points, whipped Big Ten co-champions Michigan State and Wisconsin by 29 and 19, and swept Indiana and Iowa. At No. 33 in the NCAA's NET ratings when the week began, Purdue had a chance to be the highest-ranked team not to get invited to the NCAA Tournament. The title nobody wants.
Who was the state's only D-I conference player of the year, male or female?
Yep, the IUPUI Jaguar from Veedersburg, who used to get muscled in the back yard by her brothers. Williams was the one all smiles Tuesday, while her coach held his little girl. March in full bloom in Indiana, virus or not.•
__________
Lopresti is a lifelong resident of Richmond and a graduate of Ball State University. He was a columnist for USA Today and Gannett newspapers for 31 years; he covered 34 Final Fours, 30 Super Bowls, 32 World Series and 16 Olympics. His column appears weekly. He can be reached at mjl5853@aol.com.
Please enable JavaScript to view this content.