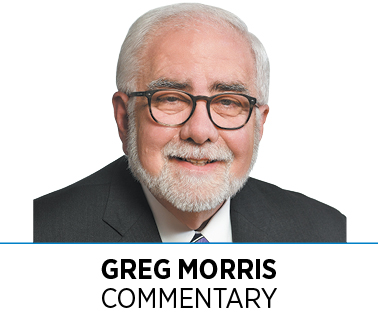 IBJ Media's 2020 lineup of events has started in earnest. On Feb. 7, IBJ presented our 28th annual Forty under 40 class at an event at the Indianapolis Marriott Downtown.
IBJ has recognized 1,120 talented young professionals in central Indiana since the inception of this program. Be sure to check out our online presentation of this special recognition program at ibj.com.
Throughout the year, IBJ hosts high-profile events ranging in size from 300 attendees to more than 800. Business owners, key executives and community leaders from diverse industries come together at IBJ events to network, hear from thought leaders in their fields, and recognize businesses and individuals who make a positive impact on our business community.
Here's the lineup of events through the first half of the year:
Indiana Defense Summit 2020, Feb. 21, at the JW Marriott, presented in partnership by IBJ, the Indiana Economic Development Corp. and the National Defense Industrial Association. Lisa W. Hershman, chief management officer for the U.S. Department of Defense, will be keynote speaker. Attendees will also hear from U.S. Sen. Todd Young; Indiana Secretary of Commerce Jim Schellinger; retired Maj. Gen. Omer C. Tooley Jr., president of the Indiana Office of Defense Development under the IEDC; and six other defense industry experts. The event will include two breakout sessions: "Cybersecurity Maturity Model Certification Standards," followed by "Indiana Defense Ecosystem Networking."
IBJ's Health Care Heroes, March 5, at the Indianapolis Marriott Downtown. IBJ's Health Care Heroes program honors companies, individuals and organizations in the central Indiana health care industry that are making a significant impact on the quality of health care and the community. All honorees help make the Indianapolis region a destination for world-class health care. We're indebted to the professionals for all their sacrifices so the rest of us can lead healthier and happier lives.
Technology—IBJ Power Breakfast Series, March 19, at the JW Marriott. Moderated by IBJ technology reporter Anthony Schoettle, this event features a roundtable discussion with six technology leaders who will be sharing their expertise with attendees. Isn't every company a tech-enabled organization today? Come hear advice that can have an immediate positive impact on your business.
Life Sciences—IBJ Power Breakfast Series, May 6, at the Indianapolis Marriott Downtown. A panel of industry experts will participate in a roundtable discussion moderated by IBJ health care/life sciences reporter John Russell. Come hear about advancements in Indiana's robust life sciences sector and trends we should be watching over the next year.
Advanced Manufacturing and Logistics, presented in partnership with Conexus Indiana, June 10, at the JW Marriott. Indiana makes and moves products that save, change and improve lives. This event highlights manufacturers that produce 30% of Indiana's GDP and companies involved in moving more than $650 billion in goods through Indiana. Attendees will hear from a dynamic keynote speaker, and a panel of industry leaders will address issues of vital interest to our state's economy.
In the second half of 2020, you can anticipate 10 or more events that are sure to inform and inspire—including our 40th anniversary celebration in October. Details are forthcoming on all those events.
To attend an IBJ event, please register online at ibj.com and click on the events tab. As an IBJ paid subscriber, you'll receive a discount off the regular ticket price of most events. Thanks for reading and supporting IBJ.•
__________
Morris is publisher of IBJ. To comment on this column, send email to gmorris@ibj.com.
Please enable JavaScript to view this content.