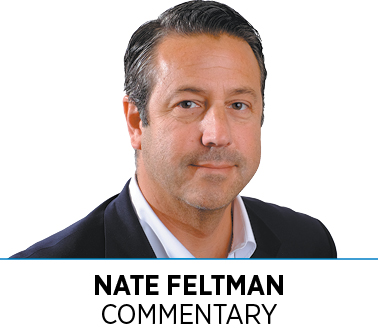 Indianapolis is gearing up for a college basketball bonanza, first serving as host of the Big Ten Tournament (previously scheduled for Chicago) and then hosting the entire NCAA tournament. It is an opportunity that has been in the making for nearly four decades as a result of the decision by city leaders to focus their economic development efforts on the business of sports.
The strategy has been wildly successful. Indy has hosted hundreds of amateur and professional events that have brought positive notoriety, economic development and billions of dollars of impact to our city and state. As with any good business strategy, risks were taken and bets made, such as Mayor Hudnut's "build it and they will come" gamble with the Hoosier Dome that paid off when Bob Irsay moved the Colts to Indy in 1984.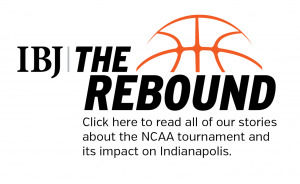 So how did it come to pass that Indy would host the entire NCAA tournament this year? That answer can be traced back to 1997 when, as part of the amateur sports strategy, leaders, including Indiana Sports Corp. Chairman Jack Swarbrick (now University of Notre Dame athletic director) and Lilly Endowment President Jim Morris (now vice chairman of Pacers Sports & Entertainment), enticed the NCAA to move its headquarters from Kansas City to Indy.
As with most HQ moves, the city and state provided incentives. However, unlike most economic development deals, city and state negotiators were able to secure something more than high-paying jobs—a promise by the NCAA to host the men's Final Four in Indy every five years. As a result, Indy has hosted more Final Fours than any other city since the NCAA's relocation decision—five, including this year's planned Final Four.
Fast forward to the 2021 Final Four planned for Indy and the challenges presented by the pandemic. After the success of the NBA's playoff bubble, Sports Corp. President Ryan Vaughn released a college basketball bubble plan last September that would use the Indiana Convention Center, other downtown venues and the 4,700 hotel rooms connected to those venues. The plan included bubble protocols that would ensure the safest possible environment for basketball.
At the time that plan was released, this year's college basketball season was still in doubt. Vaughn and colleagues hoped that having a controlled environment would give college basketball teams and conferences an option to move forward while simultaneously giving Indy's downtown an economic lift. And in the back of their minds, their plan quite possibly could entice the NCAA to do something unprecedented—hold the entire NCAA tournament in Indy, site of the Final Four.
The foresight and aggressive posture taken by Vaughn and the Sports Corp. is representative of the four-decade effort by civic and government leaders to make Indy into a world-class city, using amateur sports as the vehicle. In their work to convince the NCAA that Indy and Indiana could pull off hosting the entire tournament, Vaughn, Gov. Holcomb and Mayor Hogsett, along with dozens of other civic leaders, continued the nonpartisan economic development tradition in our city and state.
Indy's secret sauce is one that is hard for other cities to replicate. The Kansas City Business Journal described it in 1997, upon learning of the NCAA's decision to move to Indy. Reporter Jim Davis wrote: "It doesn't have so much to do with money, with the relative size of incentive packages, as it does with civic enlightenment. Enlightened cities are rich in what Harvard political scientist Robert Putnam calls 'social capital,' its people's involvement in civic affairs."
Indy's social capital continues to pay dividends. Let's keep it strong.•
__________
Feltman is CEO of IBJ Media. To comment, email nfeltman@ibj.com.
Please enable JavaScript to view this content.