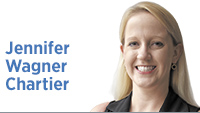 A few years ago, I attended a one-day Disney Institute seminar where instructors taught participants the same approach to customer service that they teach every Disney cast member.
Much of the presentation focused on service recovery: how you handle situations that are suboptimal. In Disney, that could be an unexpected ride closure, a lost hotel reservation or ice cream that splats on the ground moments after it's handed to an eager 5-year-old.
Service is presented not as a moment in time but as a continuum. There will be high points—the thrill of finally riding that ride after standing in a long line—as well as low points. The recovery process from those low points is what makes the overall customer experience stellar, meh or awful.
I've been thinking about service recovery a lot lately with respect to government, which is enjoying record-low levels of public trust. According to the latest Pew Center data, released last month, only 20% of Americans said they trust the federal government to do the right thing just about always or most of the time.
From Washington, D.C., to Main Street, people just want things to work.
A couple of months back, I was expecting a sizable check in the mail. I knew it had been sent. I waited and waited and finally asked for another one, inconveniencing the sender. I had already received the second check when the first finally arrived, enclosed in a protective envelope and looking like it had been dunked in cherry Kool-Aid and shredded by wolves.
I get it. Millions of things get mailed each day. Accidents occur. What irritated me was the short missive on the protective envelope that could have been an apology but instead contained somewhat curt instructions on how I, the recipient of this destroyed mail, could do a better job next time making sure it got mailed correctly.
Suffice it to say, this did not increase my faith in the U.S. Postal Service, which stopped delivering packages a few years back because it lost our address in its system—even though our house is more than 100 years old.
On the flip side, I count myself among the legion of Indianapolis residents who've complained about potholes for decades, but I've had multiple great experiences with the little-known local forestry office regarding an ash tree on an easement in front of our house.
The large tree hangs over the top of the cars that park along the street. It's been treated for ash borer disease, but it's dropped several large branches over the past couple of years. Every time that happens, we put in a ticket through the Mayor's Action Center, and the city arborist shows up within 24-48 hours. She always leaves a detailed note about the condition of the tree and next steps.
The lawyer in me knows that's risk mitigation; taxpayers would be on the hook if a known problem tree crushes a bunch of cars, but I'm impressed by the prompt service and level of detail.
Ultimately, those personal interactions are what make or break customer service—trust that's built slowly over time but can be destroyed in an instant. Rebuilding faith in government, which should be a priority for Democrats who want more investment in it, looks the same as it does at Disney: recovering service and leaving each customer with an overall positive impression.•
__________
Chartier is a lifelong Indianapolis resident and owner of Mass Ave Public Relations.

Click here for more Forefront columns.
Please enable JavaScript to view this content.