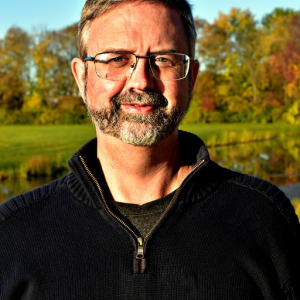 Indiana's largest statewide environmental policy organization, the Hoosier Environmental Council, has named Sam Carpenter as executive director, the organization announced Monday.
Carpenter is the former executive director of Indiana-based not-for-profit fair trade retail outlet Global Gifts. He succeeds Jesse Kharbanda, who led the organization for more than 14 years before stepping down in the spring. He begins part-time work at HEC on Wednesday and full-time work Dec. 1.
HEC, founded in 1983, advocates for better quality of life through public health, economic well-being and the preservation of nature—from advancing renewable energy to protecting children from lead poisoning.
"Environmental issues are issues of our collective society," Carpenter said in written remarks. "That's why HEC is so important: they rally and provide direction for those folks who want to make a difference and affect policy that creates a better Indiana. When I thought about what organization would allow me to have the greatest impact for future generations, the answer was Hoosier Environmental Council."
Carpenter led Global Gifts for 17 years. Under his tenure, sales of sustainable goods grew from $196,000 to more than $1.8 million and staff grew from one to 25 employees. Most recently, he has consulted with small businesses and not-for-profits on strategic planning. A Kentucky native, Carpenter holds a masters degree in peace studies and conflict resolution from Ulster University in Northern Ireland.
The HEC board chose Carpenter after a nationwide search by Kittleman & Associates LLC.
"Sam has over 25 years of experience working with nonprofit organizations," said Tom Barrett, HEC board president, in written comments. "His skills in executive leadership include strategic planning, business development, fundraising, and marketing. Most importantly, Sam brings to HEC a passion for the environment and HEC's mission."
Carpenter will lead an Indianapolis-based staff of 15 full- and part-time employees.
Please enable JavaScript to view this content.