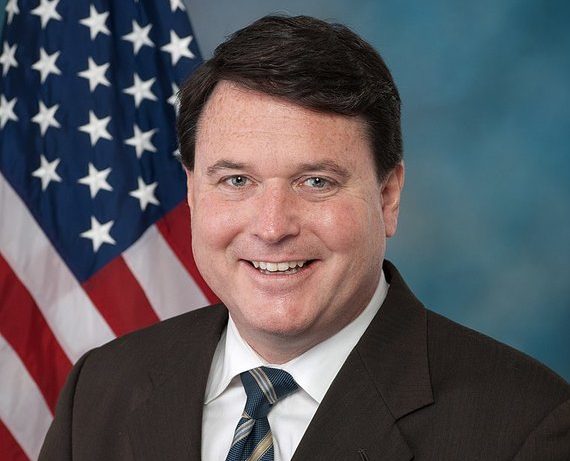 A former Indiana University provost and law school dean is calling for a disciplinary investigation of Indiana Attorney General Todd Rokita, alleging that he made "false or baseless" statements on Fox News concerning an Indiana doctor who performed an abortion for a 10-year-old Ohio rape victim.
Lauren Robel, who served as dean of the IU Maurer School of Law from 2003 to 2011, sent a three-page letter Friday to the Indiana Supreme Court Disciplinary Commission asking it to look into Rokita's recent declaration that he was investigating the doctor, Caitlin Bernard, an Indianapolis obstetrician-gynecologist, for possibly failing to report the abortion to state health officials as required by law or meeting other legal obligations.
"General Rokita has suggested no evidence that prompted his investigation into Dr. Bernard other than his political disagreement with her provision of legal abortion services to the child, as evidenced by his repeated references to her on national television as an "abortion activist acting as a doctor," Robel wrote in her letter. "He has produced no evidence to substantiate his claim that Dr. Bernard had a 'history of not reporting.'"
Records show Bernard did appropriately report the abortion to the Indiana Department of Health.
On Monday, Rokita's office insisted in a written statement that Robel's complaint was "without basis" and said the attorney general is continuing to investigate whether Bernard was "in compliance with Indiana and federal privacy laws."
Robel's letter says Rokita failed in his responsibility as the state's highest-ranking lawyer to refrain from making "false or baseless statements" about the law or facts.
"If he can throw the entire weight of his office without consequence to attack Dr. Bernard, he can do so to target any private citizen with whom he disagrees," Robel wrote.
When reached by phone Monday, Robel said she was compelled to take action because she felt the attorney general of the state ought to comply with the same rules as all Indiana lawyers.
"Frankly, I think he ought to be held to the highest standard of conduct, but at a minimum he needs to do what all of us are required to do," Robel told the Indianapolis Business Journal.
The Indiana Supreme Court Disciplinary Commission said it cannot confirm or deny whether a complaint has been filed against an attorney unless it decides to file formal disciplinary charges against the lawyer. The commission said Rokita is currently in good standing.
The abortion for the 10-year-old Ohio girl has become a flashpoint in the national debate over abortion access. Rokita entered the fray on July 13 when he sent a letter to Gov. Eric Holcomb stating that his staff was investigating whether Dr. Bernard had failed to report the sexual assault of a minor to state authorities.
Later that evening, Rokita made an appearance on the Fox News program "Jesse Waters Primetime" where he claimed Dr. Bernard had a "history of failing to report" and said his office was gathering evidence that Dr. Bernard, who has previously spoken publicly about her support for abortion rights, had failed to report the procedure.
The following day, multiple media outlets published copies of the pregnancy termination report confirming that Dr. Bernard had reported the incident as required by law.
Kathleen DeLaney, a lawyer for the doctor, has said they are considering taking legal action against "those who have smeared my client," including Rokita.
The 10-year-old's case has heightened emotions in Indiana as state lawmakers prepare to convene for a special session on July 25 to pass legislation that is expected to further restrict access to abortion for Hoosiers. Indiana Republicans have declined to discuss specifics of the bill, including whether it would allow exceptions for rape, incest or to protect the life of the mother.
As first reported by the Indianapolis Star on July 1, Dr. Bernard received a referral from a child abuse doctor in Ohio—where abortion is illegal after six weeks—who had a 10-year-old patient who was six weeks and three days pregnant.
The story gained national attention when President Joe Biden invoked the case during a July 8 press conference, and media outlets including The Washington Post and The Wall Street Journal began to question the veracity of the story. The WSJ editorial was later corrected after the IndyStar and other publications confirmed that a 27-year-old man had been arrested in connection with the crime.
It is up to the Supreme Court Disciplinary Commission to decide whether the Robel's complaint against Rokita merits investigation and whether formal disciplinary charges should be filed.
It is not unprecedented for the commission to investigate a sitting attorney general. In 2019, the commission investigated allegations that Indiana's then-attorney general Curtis Hill groped four women during a party at a Downtown bar.
The commission recommended that Hill's law license be suspended for two years. The Indiana Supreme Court ultimately suspended Hill's law license for 30 days, determining that he violated professional conduct rules and committed the criminal act of battery. Hill has consistently denied any wrongdoing.
Please enable JavaScript to view this content.