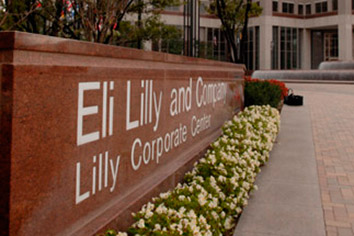 A former Washington, D.C., lobbyist for Eli Lilly and Co. has dropped her complaint against the Indianapolis-based drugmaker, in which she had claimed a top executive made sexist comments about her, mocked her physical appearance and subjected her and other women to a hostile work environment.
Sonya Elling voluntarily dismissed the complaint on Monday, according to a brief filed Monday in U.S. District Court in Washington, D.C.
The filing did not include any details of the resolution. Lilly declined to comment Wednesday. The company had earlier denied the allegations in the lawsuit, filed in March, but did not comment further.
Elling's lawyer, Lynne Bernabei in Washington, said Friday the suit had been "resolved amicably," but declined to give details.
Elling had alleged in her complaint that Leigh Ann Pusey, Lilly's senior vice president for corporate affairs and communications, precluded Elling from engaging with members of Congress because she was "not a cute, young thing."
Elling worked for Lilly for 16 years as a lobbyist, rising to become senior director of government affairs. She resigned in 2019, two years after Pusey joined the company and began overseeing her department.
In her complaint, Elling said Pusey mocked her for gaining weight during her recovery from knee surgery and mocked the weight of several other female employees. She also mocked a female employee's vocal tone and speaking style, and the dress style of several women.
The lawsuit came less than two months after another Lilly executive, Chief Financial Officer Josh Smiley, left the company after engaging in an "inappropriate personal relationship" with a Lilly employee.
The lawsuit dismissal was first reported by Reuters.
Please enable JavaScript to view this content.