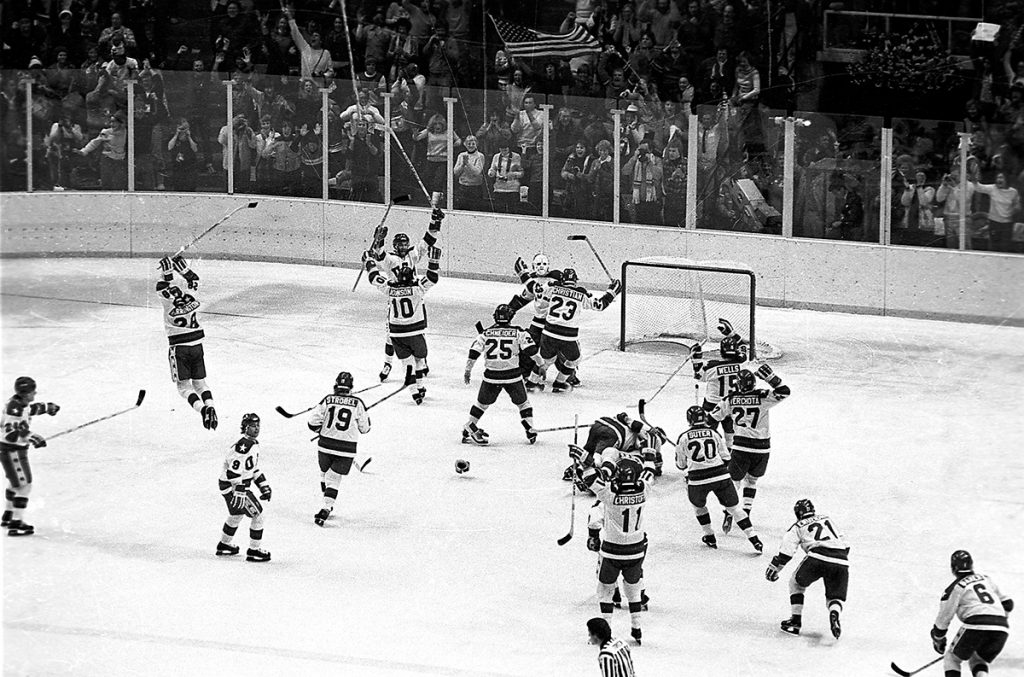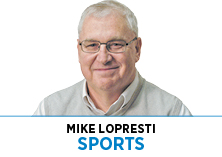 This was just before a high school basketball game at Anderson Madison Heights, so long ago that the school doesn't even exist anymore. This was before Twitter and cellphones, when not everyone knew the news 90 seconds after it happened. Even a story that—in the sports world, anyway—would later be proclaimed in some polls as the most important of the 20th century.
The basketball teams were warming up, and there was suddenly a buzz around the public address announcer. Someone had passed along an item, and the announcer decided the whole gym needed to know. So he leaned forward into his microphone.
"This score just in from Lake Placid. WE BEAT THE RUSSIANS!"
The place went absolutely wild. Forty years ago this Feb. 22, Miracle on Ice. For anyone old enough to remember it, they understand.
It was pretty much like Madison Heights everywhere. Stories back then told of strangers pulling off highways, getting out of their cars and shouting to one another. Or the proverbial dancing in the streets. WE BEAT THE RUSSIANS!
To be precise, a bunch of American kids barely out of college had upset the supposedly invincible Soviet Union at the 1980 Olympics in New York. The final score was 4-3, and it wasn't even for the gold medal. The U.S. still had to beat Finland two days later, but lots of people don't remember that. They remember what that one game meant, amid the tenor of the times. In some of the darkest days of the Cold War, with the United States battered by fuel shortages, inflation, the hostage crisis in Iran and self-doubt, a gaggle of young hockey players had prompted coast-to-coast celebrations in a mammoth feel-good moment. USA! USA! USA!
We were suddenly a nation of unabashed hockey fans. (By the way, what's a forecheck?)
That Friday evening cemented two men's legacies. One was the son of a Massachusetts sewage plant worker who scored the winning goal. With a single shot, Mike Eruzione assured himself a lifetime of promotional speeches and paid appearances. It's not often that you already know, when a man is 25 years old, what will be in the first paragraph of his obituary. The other was a famed sportscaster with a golden career that has lasted decades but is really defined by five words. Al Michaels: "Do you believe in miracles?"
Forty-years ago. Larry Bird and Magic Johnson were NBA rookies. DePaul was ranked No. 1 in college basketball. Indianapolis was preparing to host the Final Four for the first time, at Market Square Arena, unaware that Purdue was destined to be one of the participants.
But for a weekend in February, a hockey team owned the stage. The story ran on Page 1 of The Indianapolis Star … and The New York Times … and nearly every other newspaper. It is striking to see how many people still remember where they were when it happened. Do you? They do at the Indy Fuel hockey front office. Let's drop in on Indianapolis' hockey team.
Jim Hallett is owner and chairman of the Fuel.
"Prior to the Miracle on Ice was the Summit Series, also known as the Cold War on Ice … with Canada beating Russia in this eight-game series, with four games being played in Canada and four in Russia in very difficult conditions. Having seen this series and growing up in Canada, I didn't think I would ever witness this type of emotion and event again.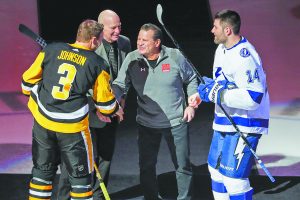 "However, that is exactly what happened in 1980, when, on my sister's birthday, I watched the U.S. upset the Soviet Union. I remember being stunned when the Soviet coach pulled Vladislav Tretiak, who was the best goaltender in the world, after the first period with the game tied. That was a huge emotional lift for the Americans. Then to watch as the game went on and you could feel at home the momentum turning in favor of the U.S., and then to hear one of the best lines from an announcer, with Al Michaels saying, 'Do you believe in miracles?' It still gives me goosebumps.
"The game elevated the U.S. game of hockey and, in fact, drastically helped to increase interest and participation of future American players in the NHL. In 1980, there were only 76 American-born players, and now there are 242 playing in the NHL, and this is in large part because of that historic Miracle on Ice game."
Larry McQueary is president of the Fuel.
"I was in high school and was home watching with my family. It was interesting because, in history at school, we were being taught about the Soviet Union and the Cold War between our countries. As the game continued through the third period, you could really feel the intensity and the emotion at home as this Soviet Union team was supposed to be unbeatable. Then when Al Michaels uttered those words, I knew I was truly witnessing an historic moment. This is why I love the game and love sports, because, on any given day, truly anything is possible."
You didn't even have to be a hockey fan. Take Butler Athletic Director Barry Collier.
"Hockey is a major sport, but it's not one I had a lot of familiarity with growing up in Georgia, Alabama and Florida. I was in Moscow, Idaho, and an assistant coach at the University of Idaho. I'm pretty sure that I was recruiting and probably at a high school game. In my car afterward, I heard it announced on the radio. It's an unbelievable story."
But is a story like that even possible anymore? There is no longer a Soviet Union juggernaut in the Olympics, and today's professional players are multimillionaires by the time they reach the age of the Americans on the 1980 team. Besides, we almost seem too jaded for that sort of unbridled joy. Two hours after the end of the game now, social media would be ripping it apart.
The legacy of 40 years ago was the one unified and clean roar it created, from sea to shining sea, from gotham cities to Anderson Madison Heights. Look around at the fractured and cynical people we are now. Boy, we sure could use a Miracle on Ice.•
__________
Lopresti is a lifelong resident of Richmond who was a columnist for USA Today and Gannett newspapers for 31 years. He can be reached at mjl5853@aol.com.
Please enable JavaScript to view this content.