What should Indiana do to lower health care costs?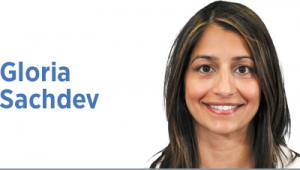 On May 5, more than 400 people gathered in Indianapolis and online to attend the National Hospital Price Transparency Conference, hosted by the Employers' Forum of Indiana (EFI). Employers, public officials, national policy experts, hospital and physician representatives, and others gathered to address hospital prices, which, for Hoosiers, are among the highest in the country.
Data from the RAND 4.0 study was shared. It found that, using real 2020 claims data, Indiana employers paid 292% of Medicare, ranking us seventh-highest in the country for total hospital prices (inpatient, outpatient and physician payment). Indiana prices are higher than those of all our neighboring states. Upon closer look, Indiana is ranked fourth-highest for hospital facility prices, at 329%; and fourth-lowest, at 126%, for physician services. These findings are similar to prior RAND studies.
The numbers are a call to action for Indiana lawmakers, and one they've taken seriously. EFI seeks to support elected officials in lowering prices for employers and Hoosier families.
In the 2023 budget session, the Indiana General Assembly might wish to consider the following policies:
Enforcing price transparency: Since January 2021, a federal rule requires hospitals to post on their own websites their actual negotiated prices per insurer and cash prices. An analysis of 1,000 hospitals by Patient Rights Advocate noted more than 85% of hospitals nationally are not fully compliant. Of the 32 Indiana hospitals in this February 2022 report, 25 were not compliant. Anything less than 100% price transparency is unacceptable. To increase compliance, consider:
◗ Imposing penalties if a hospital doesn't comply with existing price transparency rules.
◗ Allowing patients to sue if a hospital doesn't comply with transparency rules.
◗ Banning the collection of debt if a hospital doesn't comply with transparency rules, as Colorado is considering now.
◗ Developing a Hospital Price Transparency Data Dictionary so that common definitions for procedures are used, allowing consumers to compare apples to apples.
Transparency is critical for a competitive market. A first-of-its-kind, publicly accessible tool developed by EFI, called Sage Transparency, brings together data from the RAND 4.0 study, Turquoise Health, Quantros/Healthcare Bluebook, CMS and the National Academy for State Health Policy. It allows users to compare price and quality for over 4,000 hospitals nationally. This tool aims to give employers and legislators information to make evidence-based decisions.
Site-neutral payments: Today, you can have labs drawn or imaging done at an independent physician clinic or at a hospital-owned physician clinic.
Typically, in Indiana, the price at a hospital-owned clinic that is miles away from a hospital would be higher. However, for Medicare patients, per a federal rule, the payment is the same. It's time state leaders equally apply this benefit to all Hoosiers.
Implement price ceilings: By implementing price guardrails for inpatient and outpatient hospital services, legislators can protect Hoosiers from the most egregious pricing. A price ceiling, set as a percent of Medicare or standardized price, will prevent hospitals and insurers from negotiating outlandish prices. This differs from price fixing, as price negotiations between insurance companies and providers would still occur below this ceiling.•
__________
Sachdev is president and CEO of the Employers' Forum of Indiana. Send comments to ibjedit@ibj.com.

Click here for more Forefront columns.
Please enable JavaScript to view this content.