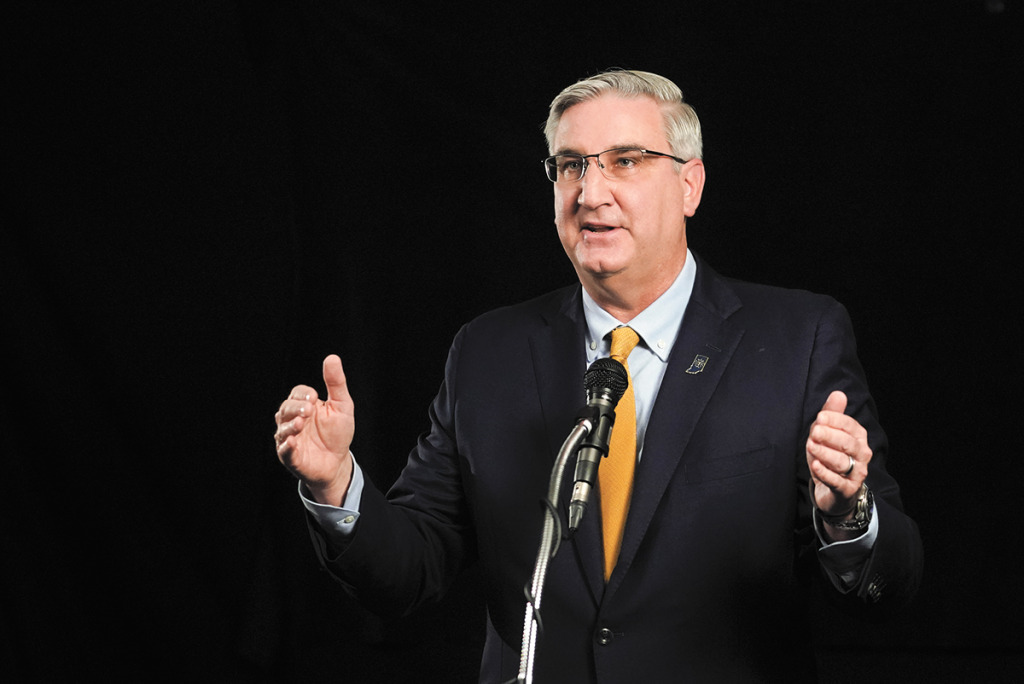 Gov. Eric Holcomb and his wife, Janet, are in quarantine after several members of the governor's security team tested positive for COVID-19.
Holcomb's office said the governor and first lady are "considered close contacts" and will be tested later this week.
The Indiana State Department of Health will perform the contact tracing for the Holcombs and for their security officers.
The Governor's Office did not provide any details about the condition of the security officers who tested positive.
The state's weekly briefing on the pandemic will be led Wednesday by Dr. Kris Box, the commissioner of the Indiana State Department of Health, and Dr. Lindsay Weaver, the state's chief medical officer. Holcomb plans to join by phone.
Box tested positive for COVID-19 in October and has since recovered.
Indiana reported 5,541 new COVID-19 cases on Tuesday. New cases have exceeded 4,000 for 13 straight days and have topped 2,000 for the past 27 days.
Please enable JavaScript to view this content.