Matthew Gutwein, longtime president and CEO of Health and Hospital Corp. of Marion County and a power player in Indiana's health care industry, has resigned, the organization announced Monday.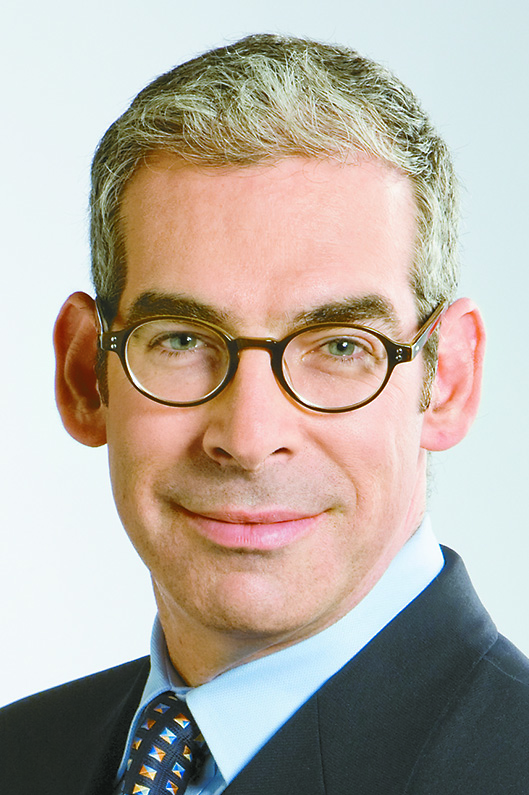 HHC owns scores of nursing homes around the state, in addition to its downtown Eskenazi Hospital, the Indianapolis Emergency Medical Service, a medical group, an insurance operation and the Marion County Public Health Department.
The sudden departure follows an investigation by The Indianapolis Star that accused Gutwein, 57, of exploiting legal loopholes to shift millions of dollars from nursing homes to the system's Eskenazi Hospital and other programs.
Gutwein's resignation takes effect Sept. 30. Neither Gutwein nor Health and Hospital Corp.'s board gave a reason for his departure.
"Matthew Gutwein shared with us that after 18 years, he is deciding to end his tenure as HHC president and CEO," the board said in its statement. "We thank Mr. Gutwein for his many years of service and look forward to conducting an immediate national search for his successor."
Gutwein, a lawyer who previously served as chief counsel to Gov. Evan Bayh, said in the statement he would collaborate with the organization's board of trustees on a transition over the next 30 days.
"After more than 18 deeply rewarding years, it is time for a new leader to build upon our achievements and continue this critically important work for the residents of Marion County," Gutwein said in the statement. "I am grateful for the opportunity to serve in this role."
The Star's investigation said Gutwein "pioneered a strategy" to acquire paper ownership of nursing homes across Indiana to qualify for extra Medicaid funding available only to government-owned facilities. HHC plowed much of the money to other operations, including Eskenazi Hospital, even though most of HHC's 78 nursing homes rank in the bottom 25% for staffing levels nationwide.
The nursing homes are operated by an outside company, American Senior Communities. More than 370 residents at ASC nursing homes had died from COVID-19 through late July, representing about 23%  of all residential deaths at long-term-care facilities across the state
The Star noted that the arrangement was legal, but when the FBI separately uncovered widespread fraud by executives of ASC, Gutwein "worried that politicians would pull the plug on the program." Several people went to prison, including James Burkhart, former CEO of ASC, who was convicted of receiving huge kickbacks from vendors, and using the proceeds to buy lakefront real estate, gold bars and jewelry, according to prosecutors. Burkart is now serving a nearly 10-year sentence.
Under Gutwein's tenure, HHC constructed the new Eskenazi Hospital to replace the old, dilapidated Wishard Hospital, then located nearby.
Before joining HHC, Gutwein was a partner at Feagre Drinker and adjunct professor of law at the Indiana University Maurer School of Law, in addition to serving as chief counsel to former Gov. Bayh. He has served on the board of directors of Newfields, the Economic Club, the Indiana Hospital Association, the Indiana Health Information Exchange and other organizations. He is a native of Monon, Indiana.
Please enable JavaScript to view this content.