John Ryan, longtime head of Indianapolis-based law firm Hall, Render, Killian, Heath & Lyman, is stepping down Jan. 1 to become CEO of OrthoIndy, one of the region's largest orthopedic practices.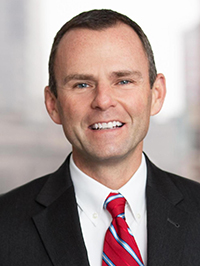 The two organizations announced the executive changes Thursday.
Ryan will be succeeded at Hall Render by Gregg Wallander as its president and CEO. Wallander has practiced law for more than 25 years and served on Hall Render's board of directors for nearly 20 years.
Hall Render specializes in health care law and has nine offices across the country.
At OrthoIndy, Ryan will share strategic and operational oversight with Dr. Edward Hellman, board president, under a so-called "dyad leadership" model with a physician president and a non-physician CEO.
"John has had an extremely successful tenure as the leader of Hall Render," Hellman said in written remarks. "With this experience, he will bring a fresh perspective to the leadership team at OrthoIndy and help us successfully navigate the challenges we expect to face in the coming years."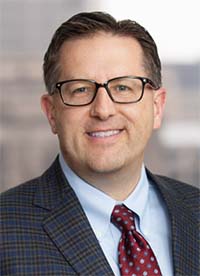 OrthoIndy, owned and operated by its physicians, was founded more than 50 years ago. It has more than 70 physicians providing care to central Indiana residents from more than 10 locations. It provides bone, joint, spine and muscle care. OrthoIndy physicians also provide care to the Indiana Pacers, Indiana Fever, Dance Kaleidoscope, as well as local college and high school athletic programs.
"In a time when we are seeing so much consolidation in health care, I am particularly impressed with OrthoIndy being committed to remain independent, actively pursuing to further grow its presence," Ryan said in written remarks.
Ryan has been president and CEO of Hall Render since 2012. He received his law degree from Indiana University in 1998 and was named the 2021 Indianapolis Health Lawyer of the Year by Best Lawyers in America.
Please enable JavaScript to view this content.