How should Republicans react to Election Day in Indianapolis?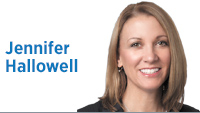 It's the season of gratitude. A time to reflect on all that we have to be thankful for and to celebrate. It is a difficult task for some Republicans after tough elections in Indianapolis, Fort Wayne and a few other cities. While those losses are certainly disappointing, Republicans had a strong election statewide, with many bright spots.
As we evaluate the results, it's important to recognize that different forces were at play in different cities. Some experienced strong change environments where voters were fed up with the status quo. Some cities saw an increase in voter motivation, perhaps because of the national environment—where the party that benefited differed based on the city.
There is no one single takeaway from the 2019 election. Candidates matter. Money matters. Message matters. Turnout matters.
Take Marion County. When Democrat Bart Peterson won the mayor's race 20 years ago, many people believed Republicans could never win again. A combination of Democrats' overconfidence and their underestimation of Greg Ballard sparked a limited, GOP resurgence.
The fact remains that Republicans have been outnumbered in the capital city for more than a decade. A look at recent data, compiled by partisan and nonpartisan groups, reveals that Democrats hold a 24-point average advantage in Marion County, with the percentage of voters identifying as independent outnumbering Republicans by as much as 10 points.
Put simply, the partisan split in Indianapolis is roughly 47% Democrat, 23% Republican and 30% independent. Outnumbered and outspent approximately 14-to-1, Marion County Republicans faced an uphill battle.
It makes the second-term victory of Lawrence Mayor Steve Collier, on Indianapolis' northeast side, even more remarkable. Collier defied the odds because of his longtime reputation and relationships as a local teacher, coach and administrator; his solid, problem-solving leadership over the last four years; and a strong campaign.
When you zoom out and consider the results of this election statewide, it's record-setting for Republicans. The GOP won a total of 70 mayoral seats this cycle, an unprecedented majority at least in modern times. Democrats claimed 47 mayoral seats, and independents took four. Republican mayors have made significant gains across the state in recent years.
Notably this year, Republicans flipped 17 mayoral offices held by Democrats, and two that were held by independents. Several of these were in Democratic strongholds where Republicans have struggled to compete. Republican Duane Parry won the Michigan City mayor's race with a message to clean up city hall. In Muncie, Republican mayoral candidate Dan Ridenour claimed victory, and Republicans will have a majority on the City Council for the first time in 40 years. In Kokomo, Republican Tyler Moore received 68% of the vote and swept in a Republican City Council to accompany him.
The sum of the 2019 municipal election results points to a strong outlook for the Indiana Republican Party heading into the 2020 federal and statewide elections. Republicans hold nine of the 11 seats in our congressional delegation, and that's unlikely to change even with two open seats and much ballyhoo about the 5th District. At the state level, Gov. Eric Holcomb is well positioned to win re-election after four years of strong, responsible leadership with a focus on people, jobs and infrastructure.
While Republicans experienced some local losses that deserve assessment, the Indiana GOP, with a record-setting 70-city win, has much to be grateful for this Thanksgiving.•
__________
Hallowell is president of Hallowell Consulting LLC, a government affairs and communications consulting firm. Send comments to ibjedit@ibj.com.

Click here for more Forefront columns.
Please enable JavaScript to view this content.