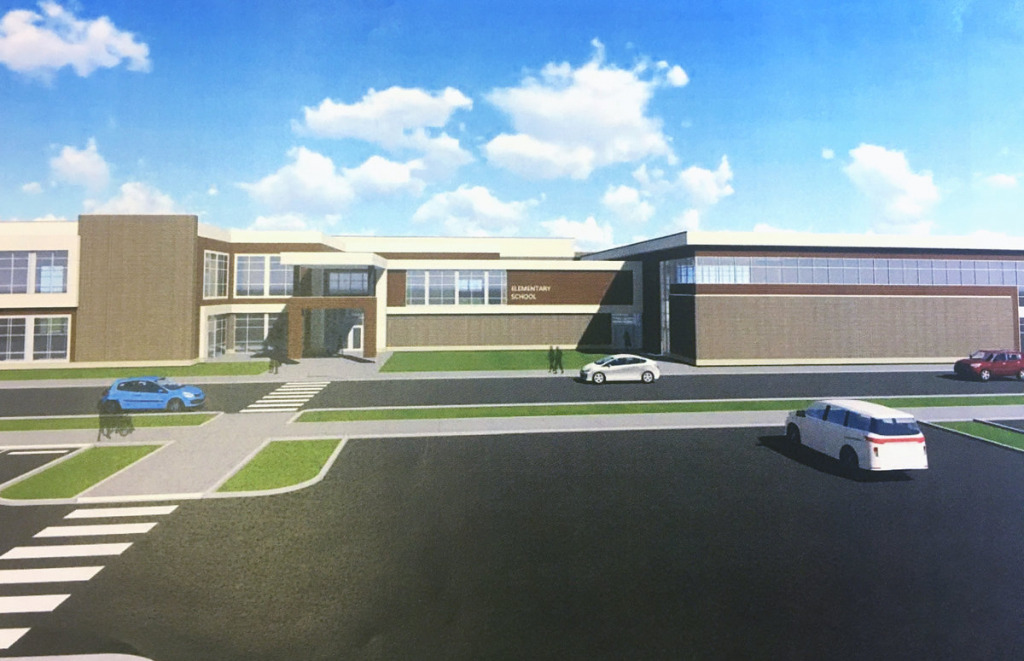 Hamilton Southeastern Schools is planning to open its first school in Noblesville—a $35 million elementary at the northwest corner of East 156th Street and Boden Road—in time for the 2022-23 school year.
The Noblesville Plan Commission on Monday gave favorable recommendations to rezoning a 40-acre parcel and a preliminary development plan for the unnamed school, pending the Wayne Township property's annexation into the city.
HSE Superintendent Allen Bourff said officials have already approved issuing $35 million in tax-neutral bonds to fund the construction of the two-story, 102,000-square-foot elementary in the hopes that it might relieve overcrowding issues in the Fishers-based district.
"We have, right now, approximately 20 portable classrooms being used throughout the district," Bourff said.
HSE's proposed 14th elementary school has been designed to accommodate between 720 and 750 students. If all goes according to plan, Bourff said the new school at 12698 E. 156th St. would allow the district to vacate the portable classrooms and have extra room for expected residential growth in that area.
Nearby Durbin Elementary lacks the necessary water and sewer infrastructure needed to support an expansion, so the school corporation is looking to the mostly vacant property for potential future developments.
Andrew Wert, a land-use professional with Noblesville-based law firm Church Church Hittle +Antrim who represents the school corporation, said HSE's current plans envision the new school on the southern 20 acres of the 40-acre property.
Though there's room for another school to be built on the northern half of the property, the district does not currently have plans to do so, Wert told the commission.
The school will need a waiver to build five feet higher than the residential zoning rules allow, but two neighbors who spoke at the meeting were more concerned with the project's possible impact on traffic.
Noblesville resident David Colgan asked if the school might consider adding an exit onto Boden Road instead of placing both outlets on East 156th Street.
Jim Hellmann, Noblesville's assistant city engineer, said 156th Street was designed as a collector road and Boden Road would be less safe because of its sees a high amount of heavy truck traffic. Ideally, the city will be able to install a roundabout at the intersection of those two roads before the school opens to better manage the growing number of drivers in the area, Hellmann said.
"Adding another access, in my opinion, is not going to change anything," Hellmann said.
Bourff said most of Hamilton Southeastern's elementary schools with more than 500 students have traffic assistance, and the district has been experimenting with limited outlets.
"It has been very successful," he said. "I feel very confident this is sufficient capacity for the student body out there."
Please enable JavaScript to view this content.