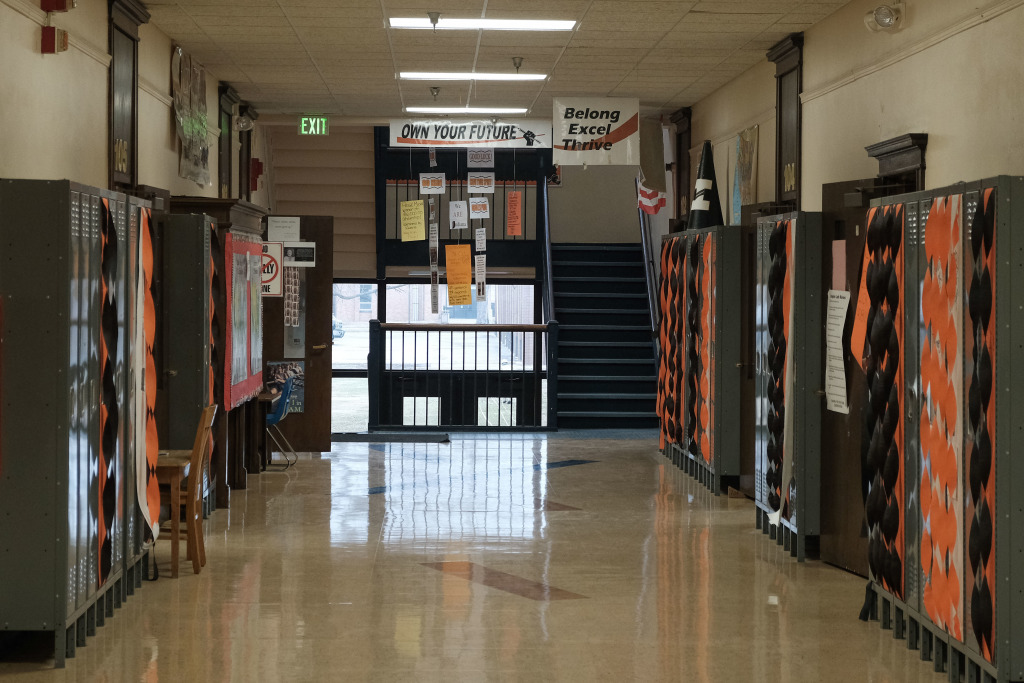 Schools in Marion County will be required to return to virtual instruction beginning Nov. 30, Dr. Virginia Caine, director of the county's public health department, announced Thursday.
The news comes as COVID-19 cases, hospitalizations and positivity rates surge, evens among high school and middle school age groups.
School boards across the state are meeting to decide how to handle instruction as the state's COVID-19 related numbers continue to climb.
On Wednesday night, the Hamilton Southeastern School Board voted to move to virtual instruction for grades 7 though 12, while grades 5 and 6 move to a hybrid model in which students attend school in person 50% of the time and virtually the other 50%. That begins Monday and runs through winter break.
In Marion County, Caine encouraged schools that can go virtual sooner to do so. School will remain virtual through at least Jan. 15, unless numbers improve drastically.
Under the order, extra-curricular activities and sporting events can only include participants, their parents or guardians and support personnel.
The school restrictions accompany other public health restrictions also announced on Thursday, which limit capacity for hospitality, entertainment and tourism venues.
"These are really critical concerns about what's happening with our positivity rate at our schools," Caine said. "And let me say, we did a fantastic job from mid-August up to this point. But these last two weeks, we've seen a substantial increase. And we can have a good control in our schools … but you can only do it when your community level spread is not so significant."
As of last week, the seven-day positivity rate for all tests in Marion County was 9.3%. It's now over 10%, which Caine had previously warned would require new restrictions.
Caine said transmission within schools remains low, but more and more school-age students are becoming affected outside of school. That, coupled with the community spread, is concerning enough to close school buildings.
Marion County contains the state's largest district, Indianapolis Public Schools, and many other large districts, Washington Township, Lawrence Township, Franklin Township, Perry Township, Pike Township, Speedway and Wayne Township.
Please enable JavaScript to view this content.