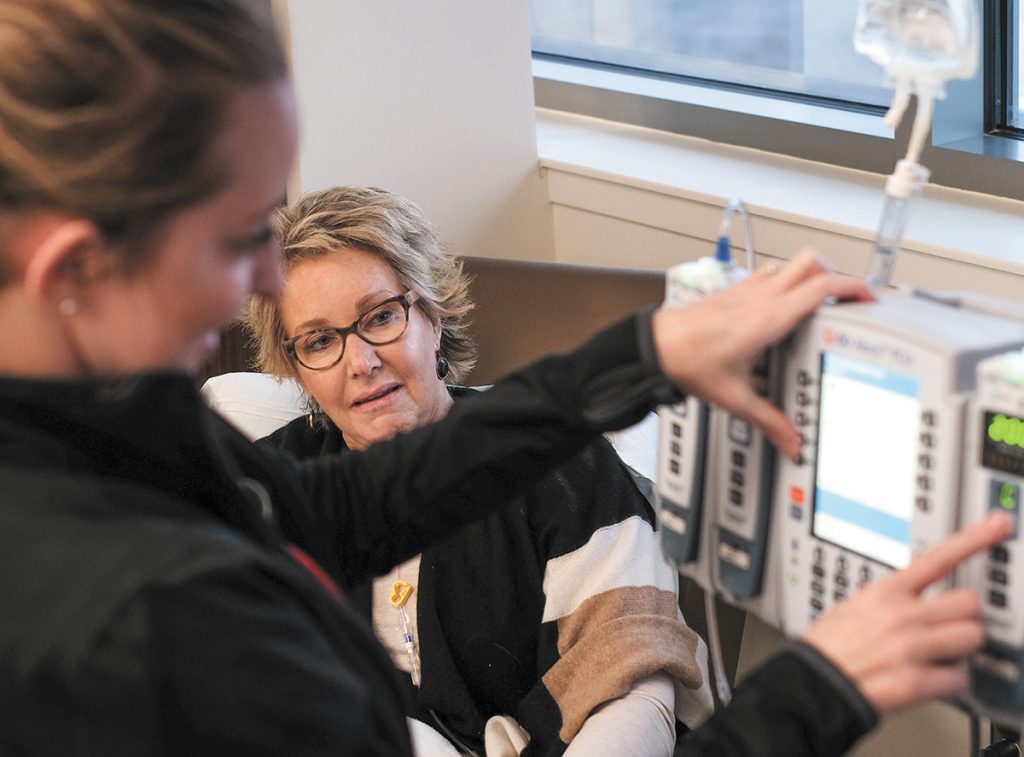 Snuggled under a blanket on a recliner at Indiana University Health's brand-new, $55 million cancer center in Carmel, Sally Emert Schmoll watched a nurse check her intravenous drip.
For the past eight hours, Schmoll, 57, who has Stage 4 ovarian cancer, has been hooked up to an assortment of chemotherapy drugs flowing into her body, meant to shrink or kill the tumors inside her.
The day has been long and punishing, but Schmoll, accompanied by her husband, Greg, said she appreciated a few comfortable touches, including her heated massage recliner and the sunshine streaming through the floor-to-ceiling windows behind her.
"There's a lot of light," Schmoll said. "Very bright."
The gleaming, two-story brick-and-glass building, called the Schwarz Cancer Center, is the latest addition to a crowded landscape of cancer centers and hospital oncology programs popping up around central Indiana, as health systems pour hundreds of millions of dollars into attracting and treating patients.
The cancer center, which opened this month on the campus of IU Health's North Hospital on North Meridian Street near 116th Street, has 16 infusion bays that run along the second-floor windows, and for patients who want privacy while getting treated, six rooms with doors. Downstairs, a series of huge, expensive imaging machines—including a linear accelerator, a multimillion-dollar piece of technology that beams high-energy particles to destroy cancer cells—sit in rooms behind heavy doors and tons of concrete to shield outsiders from the radiation.
Elsewhere in the building, health specialists offer courses in yoga, tai chi, healthy cooking and other topics meant to help cancer patients resume a healthy life. The 88,000-square-foot building also contains a pharmacy and a laboratory. The center was designed to offer comprehensive care for patients on the north side. Several oncology clinics in the area offered various services, but the closest IU Health facility that offered radiation treatments previously was in Fishers.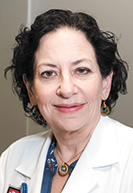 "Nobody wants to schlep to two different places, park at two different places, have two different teams caring for them," said Dr. Sara Jo Grethlein, medical director of cancer services for the Schwarz Cancer Center and the much larger Simon Cancer Center on the IUPUI campus near downtown.
Competitive frenzy
The Carmel building has a full lineup of services, but other area health systems aren't sitting still.
About five miles southwest, Ascension St. Vincent is expanding the cancer center on its West 86th Street campus to make room for a third linear accelerator. About 10 miles southeast, Community Health Network opened a $60 million cancer center in 2017, with a modernistic stone and glass design, to replace a small, 27-year-old cancer center a block away that had become crowded and outdated. The new building, about four times as big as the old one, has two linear accelerators and 32 private infusion rooms for patients getting chemotherapy treatments.

Just six years ago, Community Health built a cancer center at another hospital on East County Line Road on the south side. Also on the south side, Franciscan Health recently bought two new linear accelerators to replace old ones at its main hospital on the south side and its Mooresville hospital.
Even the smaller hospitals around central Indiana are pouring millions of dollars into cancer centers, from Riverview Health's $4 million for an infusion center in Noblesville, which opened in November, to Hancock Regional Hospital's $10 million cancer center in Greenfield, which opened in 2015.
Officials at all the health systems insist there's no arms race under way for cancer care. But some outside observers say the combined investments in cancer care represent one of the costliest treatment areas in health care.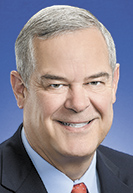 "Compared to a lot of things you can do in a hospital, this is one of the most expensive," said Ed Abel, director of health care practice at Indianapolis-based Blue & Co., an accounting and consulting firm. "That's mostly because of the equipment, which can cost several million dollars for each machine, and the pharmaceuticals, which are extremely expensive to stock."
For some health systems, cancer care can be lucrative. Hospitals often mark up cancer drugs by a hefty margin, according to a study released in 2017 by the Community Oncology Alliance. The average profit margin on cancer drugs purchased by hospitals through a national program went from 40% in 2010 to 49% in 2015.
And other charges are steep as well. According to a 2017 analysis of Medicare billing records for more than 3,000 hospitals across the United States published in the American Journal of Managed Care, the charges for outpatient oncology services such as chemo infusion and radiation treatment vary widely, and exceed what Medicare will pay by twofold to sixfold.
The United States is expected to spend $157.8 billion on cancer care this year, up 27% from a decade ago, according to the National Cancer Institute. Indiana patients accounted for $2.01 billion in cancer care in 2016, according to the Indiana State Department of Health.
But the state, known for its high smoking rate, obesity and other unhealthy behaviors, has one of the worst cancer mortality rates in the nation, tying with Alabama for the 10-highest rate of cancer deaths: 170 for every 100,000 people, well above the national rate of 152.
Converging trends
Oncologists say they are busy treating dozens of patients a day with all kinds of cancer, from head and neck to rare blood cancers. What's driving all the investment, some say, is a combination of trends.

On the one hand, cancer is getting too complicated for physicians to treat in their offices anymore. Cancer patients need a team of doctors, nurses, pharmacists, social workers, patient navigators and other specialists, which are normally found in integrated cancer centers.
On the other hand, cancer patients don't need to stay in a hospital for days at a time, so inpatient care is dropping in favor of outpatient care, in dedicated cancer treatment centers.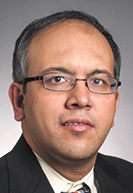 "Patients don't want to stay in the hospital, and rightfully so," said Dr. Sumeet Bhatia, medical director of oncology at Community Health Network. "Cancer is becoming a chronic disease rather than an acute disease. So we don't need as much inpatient care. We need outpatient care, but we need multiple teams coming together."
On top of that, cancer survival rates around the nation are improving sharply. This month, the American Cancer Society reported the largest-ever one-year decline in U.S. cancer death rates—down 2.2% from 2016 to 2017. Experts mainly credited advances in treatment, including refinements in surgery, better diagnostic scanning, more effective drugs and more precise radiation. Genetic testing can now identify specific cancer cell mutations, which allow more targeted therapy using newer pharmaceuticals.
Playing up strengths
In the midst of these steep advances in cancer care, local health systems are not shy about boasting that they have the best or most convenient care, and doing everything possible to get an edge in one of the most competitive, high-stakes corners of health care.
IU Health points out that its Simon Cancer Center, which opened in 2008 and is run in partnership with the IU School of Medicine, is the only facility in Indiana to win recognition from the National Cancer Institute as a comprehensive cancer center. The federal designation recognizes centers for their scientific leadership in the laboratory and clinical research, in addition to serving their communities and the broader public.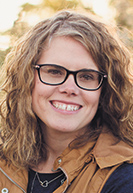 "It's like gold standard," said Katie McGill, the center's executive director. "It puts you in the big leagues with academic institutions across the U.S. It measures your bench-to-bedside research and investment that you make in new discoveries and different areas of cancer. We're proud of that."
Community Health boasts of its affiliation with the MD Anderson Cancer Center in Houston, one of the nation's top cancer centers. The affiliation, Community said, gives it access to Anderson's research, clinical drug trials and specialty expertise during video conference case reviews.
Franciscan Health boasts about its bone and marrow transplantation group, which it says pioneered the first transplant program for blood cancer in Indiana. Today, it is one of only two health systems, along with IU Health, to offer CAR-T treatments, in which a patient's immune-system cells are changed in the laboratory so they will attack cancer cells. Franciscan also conducts dozens of clinical trials for cancer treatment.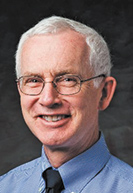 "We have a very robust research program, for a non-academic institution, and we're quite proud of that," said Dr. Peter Garrett, Franciscan's medical director of oncology.
Ascension St. Vincent says it also offers leading cancer technology and is expanding its West 86th Street campus to make room for another huge linear accelerator for patients who need radiation therapy. The Catholic health system also stresses its hands-on care to reassure frightened patients. In its marketing materials, it describes the cancer center as "a serene and thoughtful place to be treated and healed," and points to the "calming sound of a waterfall" and a chapel.
St. Vincent officials also talk up the yoga, art therapy and other cancer support services. "In addition to our clinical services, we have really, I think, a great depth of support services available," said Jane Birby-Todd, director of oncology.
As far as some patients are concerned, all the options just mean a choice of more convenient care. For Schmoll, who was diagnosed in 2016 and treated for several years at the Simon Cancer Center, the new Carmel locale means less driving from her home on the northeast side of Indianapolis, and more modern comforts.
"They don't have heated recliners at the Simon Cancer Center," she said with a laugh.•
Please enable JavaScript to view this content.