Indianapolis Mayor Joe Hogsett's cabinet is getting a revamp leading into next year's election with the addition of the city's first chief diversity and equity officer, as well as several promotions and appointments.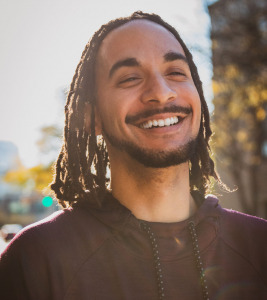 Ben Tapper will become the leader of the city's diversity initiatives in January, the mayor announced Thursday. In addition, new positions are being created and filled with current high-level staffers: deputy mayor of public health and safety, deputy mayor of economic development, and senior policy adviser to the mayor.
The reorganized administration includes three women in deputy mayor roles, including two women of color.
Tapper will be in charge of "executive-level strategy, development and implementation" of the city's diversity-focused efforts, according to a news release from the mayor's office. Tapper, who will begin the role Jan. 3, is currently a consultant at the Center for Congregations, where he coordinates diversity efforts for churches across the state. The Center for Congregations is funded by the Lilly Endowment.
Current administration leaders Jeff Bennett, Lauren Rodriguez and Scarlett Andrews were all promoted to new roles.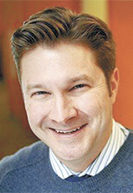 Bennett, who served as the deputy mayor of community development, is now Hogsett's senior policy adviser. His former responsibilities will be split between Rodriguez and Andrews in their new roles. Bennett has been part of the Hogsett administration since 2015.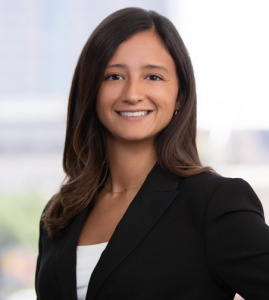 Rodriguez, the former head of the Office of Public Health and Safety, is now deputy mayor of public health and safety. The new position will coordinate crime-reduction, mental health and neighborhood-safety programs between city agencies. Rodriguez was appointed by Hogsett to her prior role in March 2021. 
Taking her place as head of OPHS in January is Martine Romy Bernard-Tucker. Bernard-Tucker is currently assistant supervisor with the Indianapolis Public Defender Agency.
Andrews, former director of the Department of Metropolitan Development, is now deputy mayor of economic development. In this role, she'll oversee Develop Indy, DMD and the Department of Business and Neighborhood Services to facilitate real estate development, job creation and business engagement. She will also implement the mayor's downtown resiliency strategy. Andrews joined the Hogsett administration as a mayor's office project manager in 2017.
Rusty Carr, deputy director of DMD, will serve as interim director of the department.
New department leaders will step into their roles this winter.
As a follow-up to Dan Parker's promotion to chief of staff in August, his former position as director of the Department of Public Works will be filled by Brandon Hergert beginning Dec. 19. Hergert is currently the chief financial officer and policy director for the City-County Council.
At the Department of Business and Neighborhood Services, current director Brian Madison is departing by the end of the year. Starting Jan. 1, Abbey Brands will lead the department. She is currently the director of policy and planning at the Department of Public Works and has worked for the city for more than seven years.
The mayor's office also highlighted in the release two staffers maintaining their roles: Portia Bailey-Bernard, head of Develop Indy, and Judith Thomas, deputy mayor of neighborhood engagement.
Please enable JavaScript to view this content.