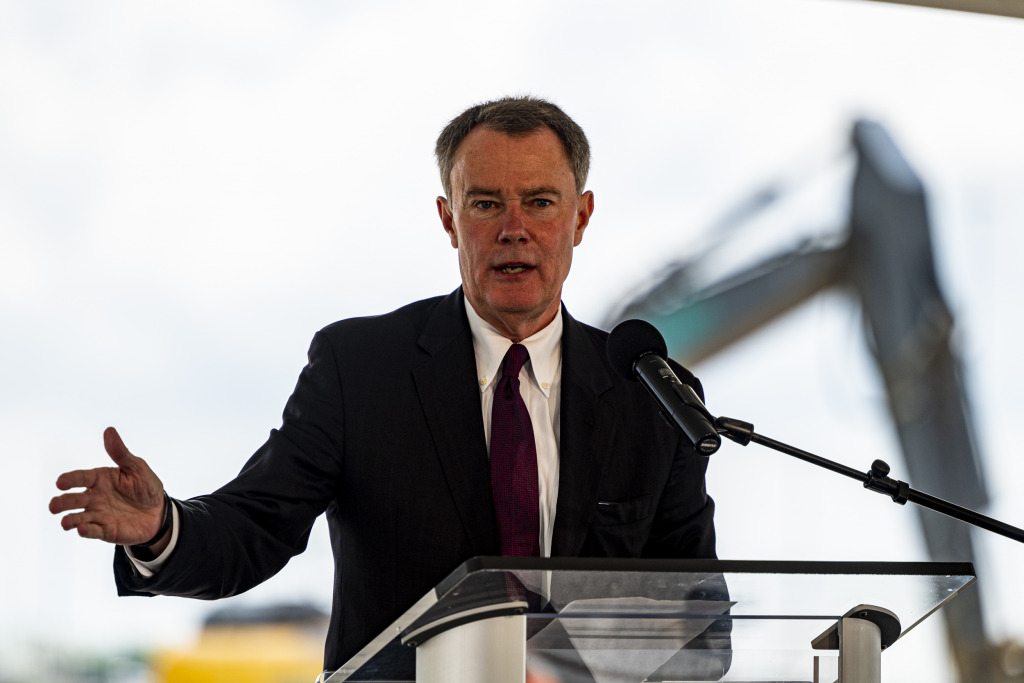 Indianapolis Mayor Joe Hogsett raised $1.4 million for his reelection campaign in 2022, according to his campaign.
The incumbent now has $3.6 million in his campaign war chest, his campaign said Friday. The campaign touted these numbers less than two weeks ahead of the deadline for candidates to file 2022 reports.
The other candidates in the Democratic primary for mayor—State Rep. Robin Shackleford and political newcomer Gregory Meriweather—declined or did not respond to a request to provide their 2022 fundraising numbers at this time.
Hogsett is expected to have a large fundraising advantage over his opponents. Shackleford, who officially filed her mayoral campaign committee Friday, had just over $8,200 in her preelection Statehouse filing. But Shackleford hasn't been required to file a campaign finance report since she began considering a mayoral run.
This may be Shackleford's first big fundraising test.
In previous races for her House District, Shackleford also hasn't faced opponents that required her to fundraise heavily. There has not been a Republican candidate since 2016, when she won the eastern Indianapolis district with 86% of the vote. In Democratic primaries to represent the district, she's consistently won by a large margin, too.
Meriweather, who works in consulting, has not been required to file a campaign finance report yet.
On the Republican side, political commentator Abdul-Hakim Shabazz will not be required to file a 2022 campaign report since he hadn't created a campaign committee. Rev. James W. Jackson, pastor at Fervent Prayer Church, told IBJ through an assistant that his 2022 fundraising details were unavailable at the time of publication.
Candidates are required to file campaign finance reports by noon on Jan. 18.
Please enable JavaScript to view this content.