Heidi Heldt and Gretchen Harter, two sisters, mothers, and designers, opened Hoosier Sister together in 2012.
Since then, the business has continued to grow, bringing a new flare to Indiana homes and spaces—and now it's operating in a storefront at Clay Terrace Mall.
What started as a simple passion for changing the layout of their childhood bedrooms soon blossomed into the job of their dreams.
"Our parents would let us paint, change the comforter, you know, move furniture around," Harter shared. "We didn't know what they were fostering at the time, but we both love to decorate our homes."
As adults, they continued to consult each other while decorating their homes, even with 2,000 miles separating them after Harter moved to California.
The pair began talking about starting an online home store, but the distance between them made it seem impossible.
After 15 years of living on the West Coast, Harter moved back home, and their dream of opening their own store seemed to be in reach.
"Within the week that she moved back, we signed a small lease for an antique booth space at Midland [Arts & Antiques] in downtown Indianapolis," Heldt said.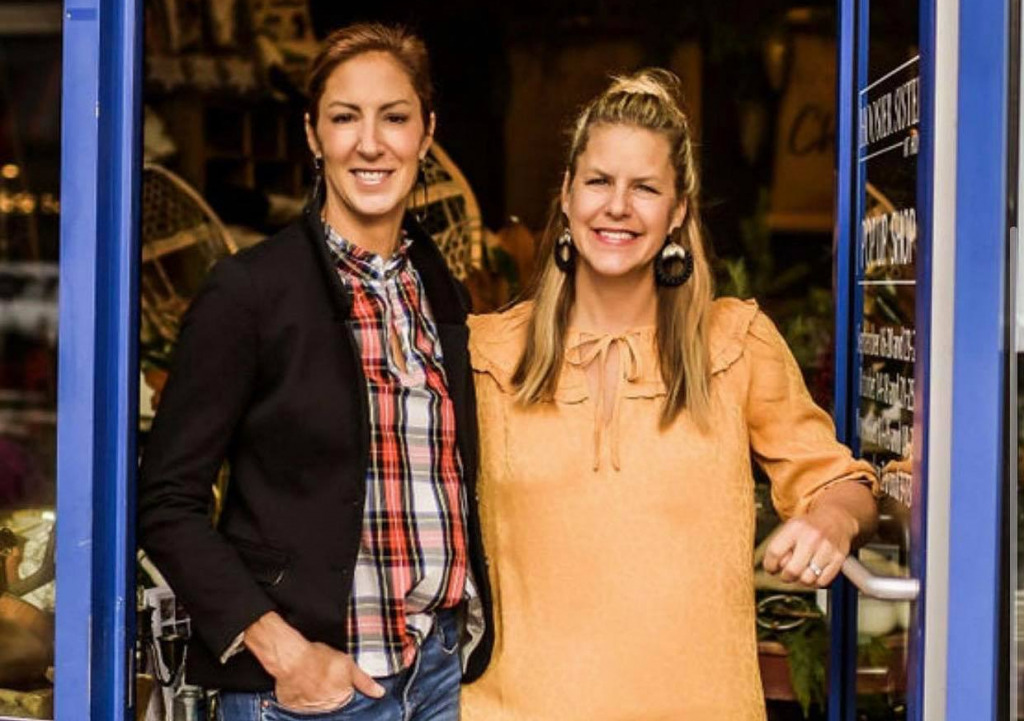 They had success, and the two were thrilled to realize that other people loved the same pieces they had thoughtfully chosen.
For the next five years, Heldt and Harter traveled the country, setting up tables at various antique shows. They sold goods at about 25 shows a year.
While traveling was lucrative and successful for the sisters, it meant time away from their families, leading the two two explore the idea of pop-up shops. Hoosier Sisters began setting up shop at Clay Terrace Mall for two weeks at a time, servicing the local client base they had already acquired.
Then, COVID-19 struck and the shows that the duo would normally attend were all canceled. Pop-up shops became their primary source of foot traffic, and that mode of business became more successful than it had ever been before.
Now, they've signed a lease at Clay Terrace shopping mall for a more permanent storefront, located at 14390 Clay Terrace Blvd, Suite 170 in Carmel.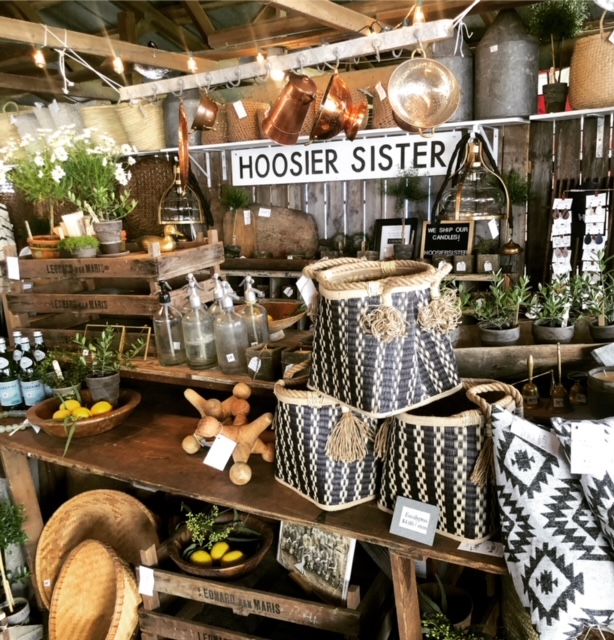 "We sell things that can go in any type of home. We have customers with multimillion dollar homes, and we have customers with apartments," Heldt said. "The taste ranges and there's everything in between. We try to meet every type of customer."
That plays into the other side of Hoosier Sister, a part of the company that provides design services from consultations, decorations, to fully designed spaces.
Heldt and Harter say they approach each job with a fresh mindset, considering each client's lifestyle and aesthetic when choosing how to layout a space.
"When you put something in your home, that is the most intimate thing you can do because you live in it. You're using it every day," Harter said. "That someone would value something that we say should be a part of your life, and they bring it in their home, and it brings joy to their family, that we can be a part of those moments and people's lives is pretty special."
Please enable JavaScript to view this content.