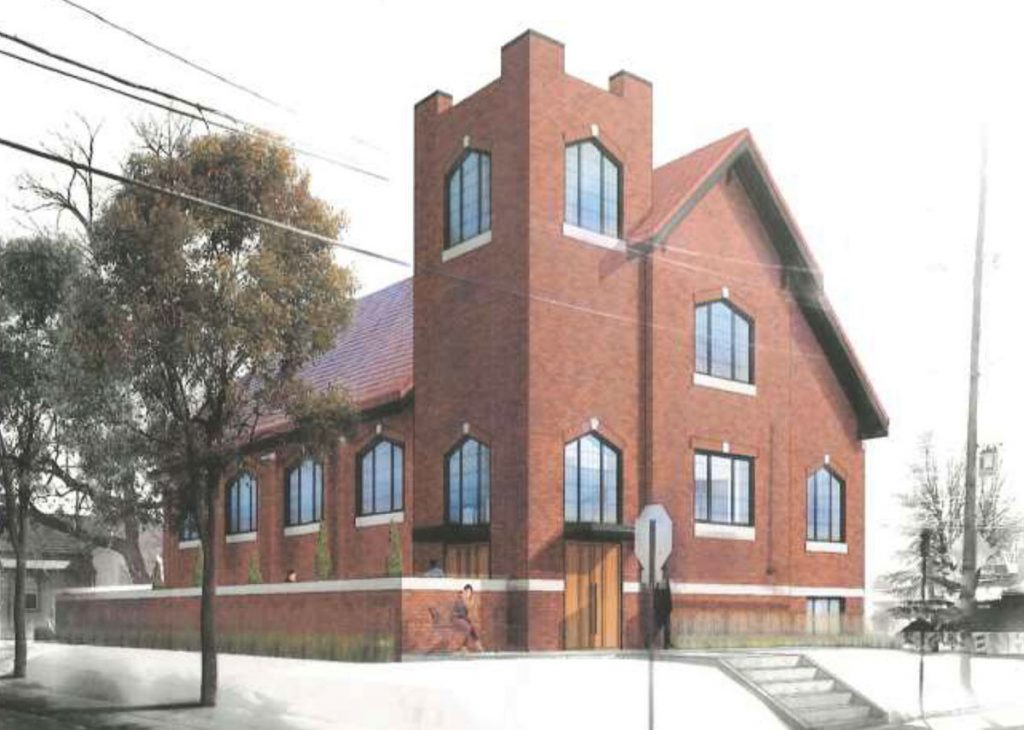 A former Fountain Square church that recently ended operation as an event venue could soon see new life—this time as a hostel.
Building owner 1335 Central Avenue Holdings LLC plans to renovate the former Grove Haus building at 1001 Hosbrook St. into a short-term shared lodging facility, according to filings with the city of Indianapolis.
The company in October 2019 completed the purchase of the former Olive Baptist Church for $640,000. The sale concluded a six-year run for Grove Haus, a wedding and special event venue in the Fountain Square neighborhood that opened in 2013.
Grove Haus, which officially closed Oct. 21, also featured a few Airbnb rental units. The church was built in 1927, and was modified from its use as a religious facility in 2013, when Grove Haus moved in.
The proposed hostel would be called the Grove Haustel, an apparent nod to the venue's former use and its location at the intersection of Hosbrook Street and Grove Avenue.
A representative for 1335 Central Avenue Holdings LLC declined to comment for this story.
Hostels, which are more common in European countries, are generally used as low-cost, short-term lodging arrangements for itinerant travelers. Most offer shared bedroom spaces along with communal lounge areas and a common kitchen.
The Grove Haustel would be just the second hostel in the city. The other is Indy Hostel at 4903 Winthrop Ave., south of Broad Ripple.
Renderings included in documents filed with the city for the Grove Haustel indicate the building would receive new window treatments, along with a new covered deck and screened patio. There would be about 10 off-street parking spaces at the site.
The project requires a zoning change to reclassify the .24-acre parcel to MU-1, for mixed-use developments, from its current commercial-use designation.
Recommended for approval by city staff because it "would be appropriate and would recognize [the building's] historical and architectural value," the project is expected to be heard by the city Metropolitan Development Commission hearing examiner on Thursday.
The North Square Neighborhood Association, which covers a subsection of Fountain square that includes 1001 Hosbrook St., supports the project and rezoning request, according to Vice President Jordan Ryan.
Fountain Square firm Neon Architecture is the designer on the project.
Please enable JavaScript to view this content.