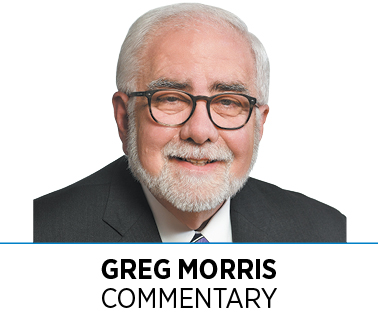 Welcome to a new year and a new decade! And an opportunity to help IBJ celebrate 40 years of publishing in 2020. (More details to come for our 40th anniversary celebration.)
It's that time when most of us look back and review what we've accomplished while looking ahead to what needs to be done—short and long term. This is the case with our business goals and objectives and our personal goals.
First, I want to thank you for your paid subscriptions and advertising/sponsor investments, which support the quality journalism IBJ produces on a 24/7/365 basis. We do not take your business for granted and work hard every day to provide the greatest value possible for your investment.
The foundation of IBJ's success continues to be the nationally recognized, award-winning regional news produced by our reporters and editors. What they produce can't be found anywhere else and is the reason we exist.
We complement our core editorial coverage with many special features/supplements, sixteen events—several of them award/recognition programs—and weekly top 25 lists, along with the annual Book of Lists.
With all this exclusive local content, it's no wonder IBJ experienced double-digit percentage growth in paid subscriptions in 2019—exceeding the last four years combined.
While content is always king, delivering that content efficiently and in the varied ways customers want to receive it in a consumer-friendly manner are also key factors in providing a great customer experience. We're constantly pushing ourselves to be better in this area.
At IBJ, we understand the news industry continues to be disrupted. The printed newspaper will continue to be an integral part of how we deliver news. However, we are keenly aware people are consuming content much differently than a decade ago, and the type of content they want is changing. As such, we must constantly evolve and innovate.
I believe this past year has been one of the most challenging and, at the same time, most rewarding in my almost 29-year career at IBJ Media. It has been a year of intentional disruption and change, especially in the areas of technology and digital endeavors.
The work hasn't been sexy, but we've taken back control of virtually all our third-party systems and platforms and have been laying the foundation to give us the tools we need to serve you better.
You haven't noticed a lot of change yet, but you will in 2020. In the last 12 months we've completely rebuilt our technology infrastructure. Now we're ready to put it to work for our digital and print subscribers. What can you expect in 2020? Here's a partial list:
◗ A redesigned online experience that will make finding and reading our content easier and more enjoyable, including on your smartphone;
◗ New capabilities that will help you customize your online experience;
◗ An IBJ datahub that will allow you to see our wealth of information on people, companies and topics from within stories;
◗ The launch of a community platform where subscribers and event attendees can discuss and collaborate on key topics that can help our city grow;
◗ New sources of information to educate you, help grow your business and accelerate your personal career growth;
◗ New marketing capabilities that will help Indiana businesses gain visibility all while providing greater value to subscribers.
More content and innovation is on the way. Thanks again for reading and supporting IBJ. I wish you a healthy, happy and prosperous new year!•
__________
Morris is publisher of IBJ. His column appears every other week. To comment on this column, send email to [email protected]
Please enable JavaScript to view this content.