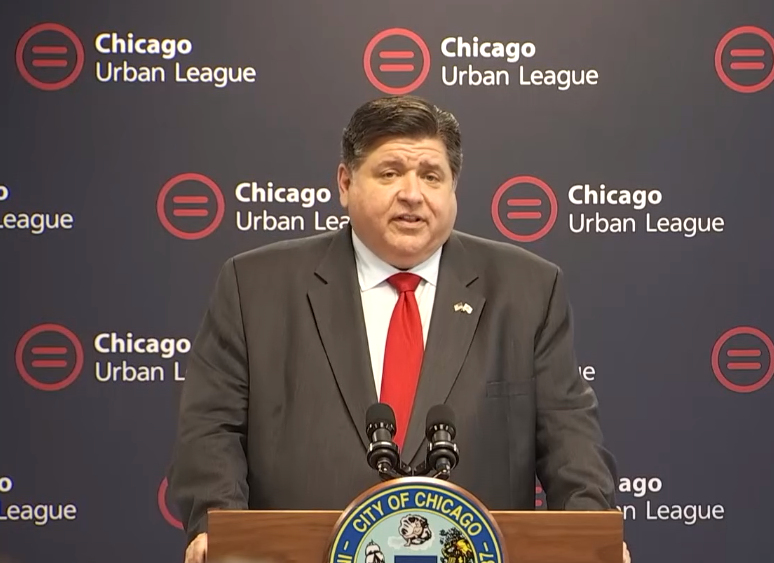 It wasn't long ago that Indiana launched a concerted marketing campaign to try and lure Illinois businesses to the land of Hoosiers and lower corporate taxes.
Now Illinois is striking back, with prominent politicians asking Hoosier companies unhappy with Indiana's new abortion restrictions  to consider expanding or relocating to Democrat-controlled Illinois, where abortion is still widely accessible.
Hours after Indiana Republican Gov. Eric Holcomb signed a near-total abortion ban into law last week, pharmaceutical giant Eli Lilly and Co. announced it would look outside the state for corporate expansion projects.
Diesel-engine maker Cummins Inc., one of the state's largest employers, issued a similar statement, concerned with how the law will impact the company's ability to  "attract and retain a diverse workforce in Indiana."
Illinois Gov. J.B. Pritzker is taking these companies at their word, offering to become the next place of expansion for the Hoosier corporate stalwarts.
"Already, I've reached out to companies that are affected in Indiana," Pritzker told reporters at a press conference this week. "I want to make sure that they know that they're welcome in Illinois — any expansion they may be looking to do, we welcome them."
Indiana was a bit more extravagant in its job-poaching campaign, launched in 2011. The state invested $250,000 in the initiative, boasting its lower corporate and income tax rate as it posed the question on billboards and digital media in The Prairie State: "Illinoyed by higher taxes?"
Pritzker now is pitching Illinois as an "oasis" for abortion care in the Midwest, where a majority of states have restrictive abortion laws on their books.
The state is already working to increase capacity at its existing abortion clinics, Pritzker said.
At the same press conference, Chicago Mayor Lori Lightfoot said the city has been reaching out to Fortune 100 companies since the Supreme Court voted to overturn Roe v. Wade. She said she is targeting companies that have policies that "don't match up" with their home state.
Chad Kinsella, associate professor of political science at Ball State University, said Democratic politicians "have been waiting" for this moment.
"Big picture, this is part of a Democratic strategy to hit back at Republican governors and legislatures who have entered the culture wars and alienated big businesses – long considered an unwavering ally of Republicans," Kinsella said. "It seems to have caused a wedge between Republicans and big business, which, in the past, seemed unthinkable."
Indiana officials haven't responded directly to Pritzker's overture. The Indiana Economic Development Corporation, which launched the "Illinoyed" campaign, did not respond to IBJ's request for comment.
Please enable JavaScript to view this content.