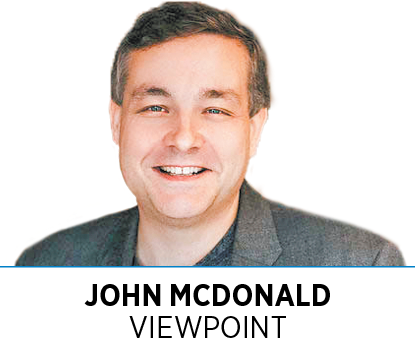 The Kauffman Foundation, a Kansas City, Missouri-based group focused on entrepreneurship, ranks Indiana 47th in the share of total employment in companies ages 0 to 5 years old. The Indiana GPS Project, commissioned by the Central Indiana Corporate Partnership through the Washington, D.C.-based Brookings Institution, actually found Indiana to have the lowest share of employees working at new firms. It also found Indiana has "more older firms than young firms—a trend that runs opposite to the country as a whole."
After two years building a venture studio focused on underserved entrepreneurs, there are a few things we've learned, including why we are so far behind: If you are Black, Latinx, LGBTQ+, rural, urban or a woman, you have a single-digit-percentage chance of capturing venture capital. We are leaving most people on the sidelines.
Why is this important? In "The Importance of Startups in Job Creation and Job Destruction," Kauffman found that, since 1977, all new job roles have been created by startups. It's new businesses, not small businesses, that drive America. No new startups equals no new jobs. If we can't replace jobs lost to automation with new ones, we're doomed. We need everyone who dares to create a startup in Indiana to do so.
We've been showing up at a death match armed with ChapStick.
What are most underserved founders lacking? Capital.
Most pre-seed-stage investments come from friends and family—people who invest the first money because they believe in you. But what happens if you don't have friends and family who can write you that check? For underserved founders, the idea dies.
That's why we partnered with the Central Indiana Community Foundation to create the NEXT Community Impact Fund. We borrowed a concept from the philanthropic world to solve a problem in the innovation world, namely, "How do we source the capital to invest in founders the rest of the world passes by?"
The NCIF uses donated money, but instead of gifting it, the fund makes equity investments in underserved founders. Because the money is donated, it's completely "de-risked": The donor can't get the money back even if he or she wanted to. That means we can invest it in founders where traditional venture capital fears to tread.
It also means there is a chance for a return—a good chance if you know that underserved founders perform better than average. Returns stay in the fund to be reinvested repeatedly as an evergreen philanthropic source of capital. It's proven popular with three important groups: successful entrepreneurs who want to give back to their community; foundations looking for new ideas to solve old problems; and young, civically minded leaders seeking to find a fresh way to make a difference.
We're eager to share this model with communities across Indiana who are seeking a new way to focus and amplify the creation of startups. Together, we can pave roads for every Hoosier to join the innovation economy, and we invite you to join us.•
__________
McDonald is managing entrepreneur at NEXT Studio.
Please enable JavaScript to view this content.