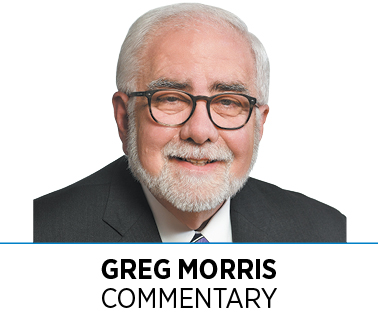 IMPD's Mounted Patrol Unit is focused on public safety, mainly in Indy's downtown district. Hopefully, we can all agree there can't be too much focus on public safety. This special unit serves and protects our community while on horseback.
Sometimes called "the approachable police," they welcome and protect visitors to our city for conventions, sporting events and cultural activities.
IMPD's Mounted Patrol is a support unit that does three main things—public relations, crowd management and regular patrol, says Sergeant Allan Whitesell, a 19-year IMPD veteran with seven years of service with the Mounted Patrol unit.
Sergeant Whitesell points out that adults and adolescents who might normally be afraid of or dislike police officers come up and talk to the mounted officers. No matter where they are, barriers are broken, and people want to talk with them.
In my humble opinion, breaking communication barriers and creating positive dialog between police and kids who might not trust them is one of the biggest benefits of this program.
Keeping IMPD's Mounted Patrol Unit operating is a public/private partnership between the city of Indianapolis and the not-for-profit Horse Patrol Association. The city covers costs associated with bedding, hay and facility maintenance, such as mowing and trash service. HPA covers the cost of the horses, officer training, veterinary care, medicine, saddles, grooming, stable supplies and more.
The HPA has purchased all horses for the unit since 1988 and leases them to the city for $1 per year. Long-time Indianapolis entrepreneur and philanthropist Turner Woodard is the HPA board president and a lifelong central Indiana resident. Chris Golightly, a horse lover and owner who is a federal agent with the U.S. Department of Agriculture's Office of Inspector General, is the executive director.
So why does IMPD's Mounted Patrol Unit need extra funding right now? Since the initial founding of this special unit in 1983, they've had problems finding a permanent home for their horses. They've had five stable locations within the city in the past 37 years but have never had a permanent place to call home.
After spending the past 13 years in temporary housing in discarded construction trailers a new plan is in place for a permanent home on the near westside that includes stables, offices and enough land for the horses to train and graze. Besides providing more space for police and horses, the facility will allow on-site storage of feed and hay and make caring for the horses much more efficient.
The new facilities are bordered by Tibbs Avenue on the west, Vermont Street on the north and Washington Street just south of the site. The location gives quick and efficient access to downtown patrol areas as well as a central location for deployment across Indianapolis. The property was made available by a land swap with the Indiana Medical History Museum at the site of the former Central State Hospital.
The HPA has been tasked to raise $2 million by June 1 to pay for construction, development and maintenance costs. There are various donation levels and multiple naming rights opportunities available. Your donation will directly fund this effort.
As an active member of the Indy Downtown safety and security committee, I can personally attest that the IMPD Mounted Patrol is an important component of providing a greater level of security and police presence in the downtown district.
For more information on how you can help this fundraising effort, please contact Chris Golightly, at chris@impdmountedpatrol.org, or Turner Woodard at turner@thestutz.com. Thank you in advance for your support.•
__________
Morris is publisher of IBJ. To comment on this column, send email to gmorris@ibj.com.
Please enable JavaScript to view this content.