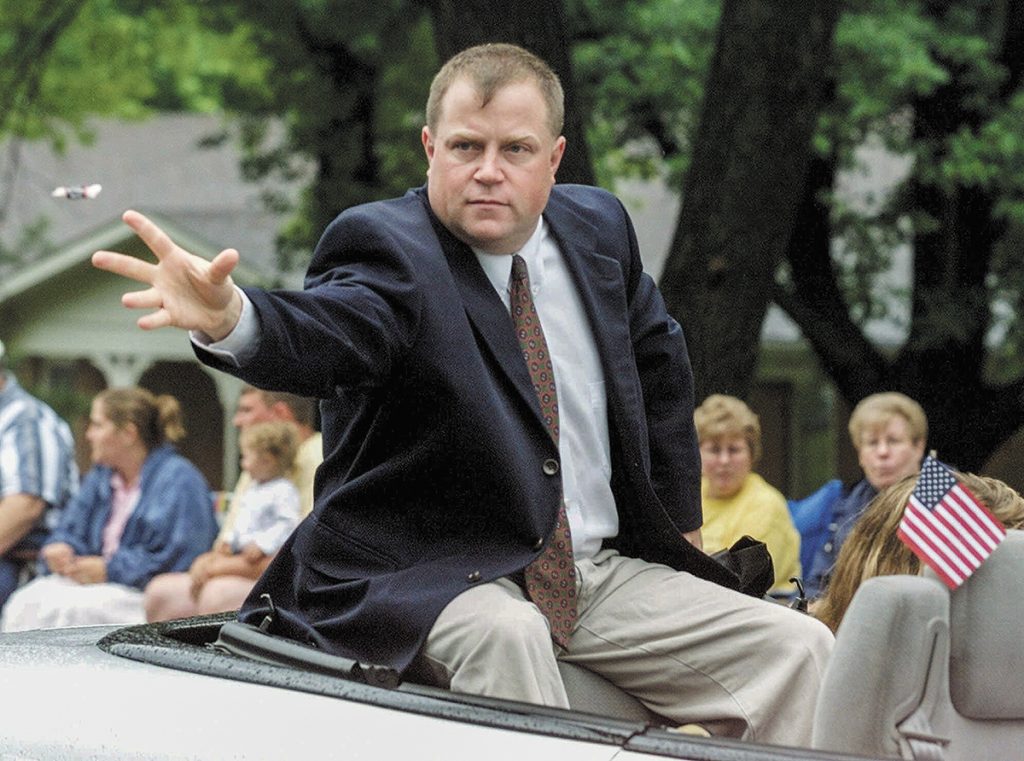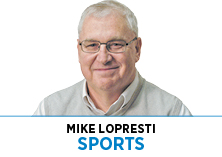 The movie opens everywhere this weekend. "Richard Jewell." Will they be watching in Carmel? You bet your Bub's burger, they will. Please permit a few personal reflections that explain why.
Remember Richard Jewell? He was the security guard who noticed the backpack with the bomb in a crowded park at the 1996 Atlanta Olympics, alerted the police, and moved the masses away before it exploded. One woman was killed, but without his actions, the toll could have been a hundred, and it's questionable if the games would have continued amid such bloodshed. He saved not only lives, but probably also the Olympics.
But three days later, somebody in law enforcement decided maybe he was the bad guy who planted it and leaked the suspicion to the world. The media immediately went to DefCon 1, knowing a juicy story when it saw one.
Jewell was followed everywhere, as strangers ransacked his life. They made fun of his weight and his drawl and his demeanor. They painted him as a bumbling bomber, who did it to get publicity. Turns out, they were all wrong. Turns out, the guy whose life they trampled was a hero.
Richard and I first met two days after the bombing, when I waited four hours outside CNN to meet with him for a USA Today column. First impression: an unassuming young fellow, walking out the door alone, a little dazed about what his universe had become. We had an hour-long interview in the parking garage, and later there would be more. The last time we talked was 2004. He had been vindicated by then—the true bomber arrested—but that had not erased the pain.
"I'm trying to get on with my life now," he said then. "But still, look what was done to me. The satellite trucks outside my mother's condominium, the 88 days of the spotlight of the world being put on me as the bomber. Every second, every minute, every day.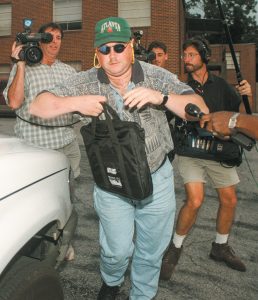 "How do you come back from that? I'll be living with this for the rest of my life."
We talked about having dinner my next trip to Atlanta, but by the time that trip came, Richard Jewell was gone. He died at 44 from diabetes complications.
Two men come to mind who were not athletes but were put by fate at center stage of a sports event. Both paid with lives forever changed. Both were unfairly besieged and hounded into a corner, where they had to draw a curtain to keep the merciless world at bay. One is Steve Bartman, the poor guy who tried to catch a foul ball in Wrigley Field and was made the villain, because the Cubs blew a lead against the Florida Marlins. The other is Richard Jewell.
Something else about that 2004 chat. He mentioned the soft spot in his heart for one place in America, far from his Georgia home. The only city that ever stepped forward to say thanks.
Carmel, Indiana.
In 2001, CarmelFest celebrated July 4with the theme "Unsung Heroes." The grand marshal for the parade was Richard Jewell. Jeff Worrell, now president of Carmel's city council and then organizer for CarmelFest, was watching Katie Couric interview Jewell on television when the lightbulb went on. Unsung hero? Who better than Richard Jewell? He started calling Jewell's lawyer every Wednesday, to no response.
"Finally, one day he took my call. He goes, 'Obviously, you're not giving up. What do you want?'" Worrell said. Jewell accepted the invitation and would be bringing his fiancee, Dana, and mother, Bobi. "He later told me and Dana told me, they just weren't used to someone being nice to them."
The idea was not universally applauded in Carmel. A newspaper ran an editorial questioning the choice. "They were totally against us," Worrell said. "One of those weekend talk shows was against us. But it was worth it."
James Brainard, then and now mayor of Carmel, remembers that, too.
"There were some who asked, 'Why are you doing this?,' because there was still some skepticism. But the FBI made it very clear he had been totally exonerated. He clearly met that 'unsung heroes' criteria. Not only was he unsung, but he had been initially vilified."
A Carmel contingent welcomed the Jewell party at the airport and gave them a VIP tour of the Speedway. Brainard showed them around his city.
"I think I remember him telling me he had never been north of the Mason-Dixon line," Brainard said. "I really liked Richard. He was a normal guy. He definitely had roots in the South, had a heavy accent, and the media seemed to delight in ridiculing the guy. But he was such a gentleman. I watched how he brought his mother up here with him, and his fiancee. His mother said, 'You know, we're Southerners. They're not married yet. They can't take off together unless I'm with them.' I liked the whole family."
Carmel's gesture clearly moved Jewell. Worrell got thanks from the family weeks later.
"Matter of fact, I saved an email from Dana: 'I've never seen Richard as happy as he was in Carmel.' We tried to show him a great time," Worrell said. "During the parade, it was amazing; the people in Carmel welcomed him. Then Richard gave a speech prior to our symphony playing and he got two standing ovations. I believe the reason why was because he was so humble. He still, after all he'd been through, loved his country. How can you not love a guy for that? It was one of the great thrills of my life."
Brainard: "You could see he was a very emotional man. He teared up a couple of times thanking us. He said, 'I've been through a lot, and people still question whether I did something. This is the first city that's done anything to thank me.'"
Worrell was invited later that year to Richard and Dana's wedding and still remembers the cake decor. It was an American flag, for the man the FBI once claimed was a bomber. He was also invited by Dana to attend a recent private showing of "Richard Jewell," but couldn't make it. He can't wait to see it, though, as further vindication for the man who became a friend. "Unfortunately, he can't see it or appreciate it or enjoy it," he told Dana. "But your family can."
On April 13, 2005, Eric Rudolph pleaded guilty to the Atlanta attack. More than 14 years later, it's just been announced there will be a memorial at Centennial Park to mark the site of the bombing and honor Jewell at last. But in 2004, he had expressed doubts he would ever be fully free from the shadow.
"I'll be 70 years old, sitting at some restaurant watching the Olympics, and somebody sitting next to us will say, 'Do you remember when that Jewell guy was accused of the bombing? What happened to him?'
"I'm part of history. Unfortunately, I have to relive it every year."
That's why he loved Carmel so. And why both Brainard and Worrell will be catching a movie soon.•
__________
Lopresti is a lifelong resident of Richmond and a graduate of Ball State University. He was a columnist for USA Today and Gannett newspapers for 31 years; he covered 34 Final Fours, 30 Super Bowls, 32 World Series and 16 Olympics. His column appears weekly. He can be reached at mjl5853@aol.com.
Please enable JavaScript to view this content.