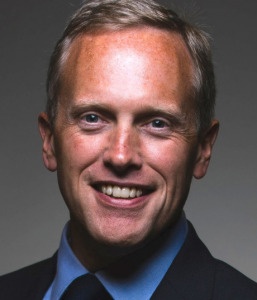 Independent Colleges of Indiana has selected Kurt Dykstra as the its next president and CEO, it announced Tuesday. Dykstra will succeed David Wantz, who is set to retire after five years with ICI and 40-plus years in higher education.
Dykstra is president of Trinity College in Illinois. He's been with the institution since 2015. In addition to numerous collegiate associations, he also served for three terms as mayor of Holland, Michigan.
Dykstra will begin his term in July.
ICI represents 29 private colleges and universities in Indiana that collectively serve 100,000 students.
"President Dykstra brings an impressive range of experiences to this role, each of which will be important as he advocates for ICI member schools," said Dave McFadden, chair of the ICI board and president of Manchester University, in written comments. "Collectively and individually, ICI members are powerhouses in higher education and in President Dykstra we've found someone who will serve us and Hoosiers very effectively."
Wantz announced his retirement in October and said he would work until June to allow the organization adequate time to find his successor.
Please enable JavaScript to view this content.