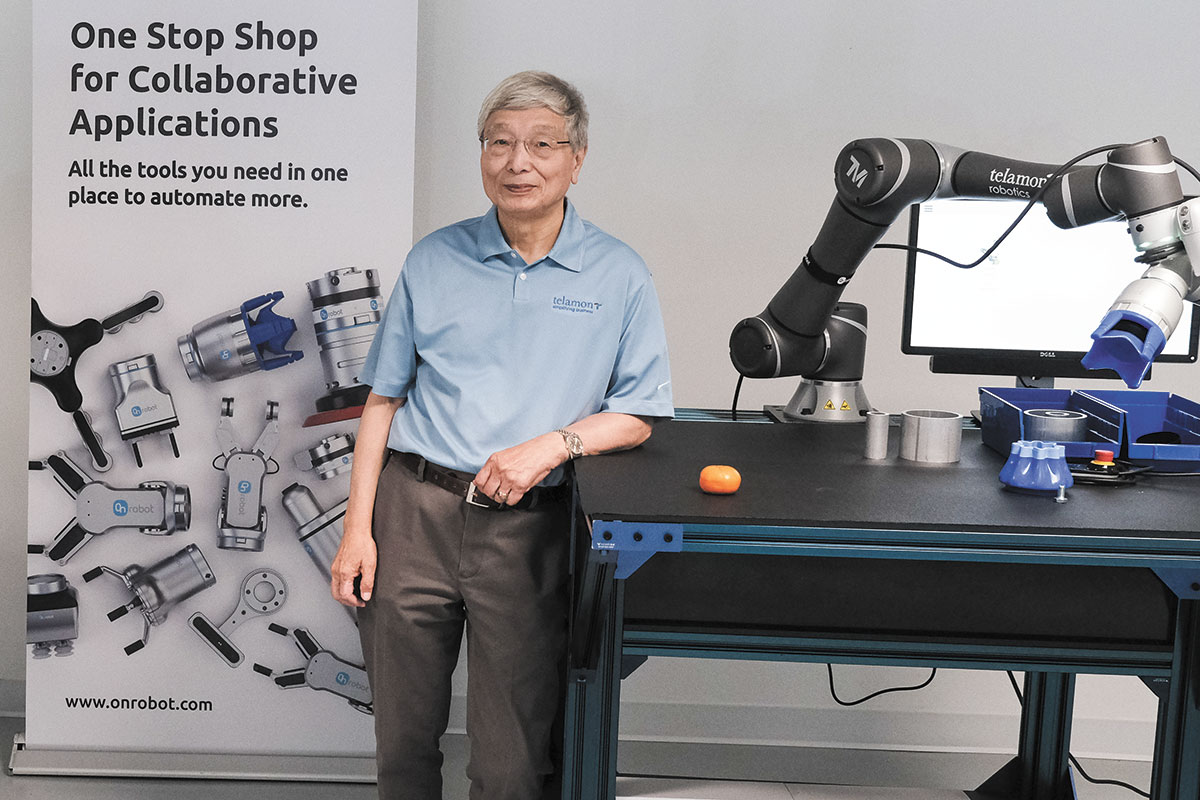 Albert Chen launched Telamon Corp. as a telecommunications services supplier in 1985 after he spent more than a decade with GTE. The company designs, builds and installs telecommunication networks in 15 domestic and three international locations.
By 2021, Telamon had grown into a $765 million company with more than 2,000 employees. Chen retired as CEO and board chair in 2015 but remains executive chair.
In 2017, he established Telamon Enterprise Ventures, which provides renewable-energy development and smart-manufacturing solutions. Telamon Enterprise Ventures, of which he's the general manager, became profitable in three years.
Chen also founded two not-for-profits, the Asian American Alliance and the America China Society of Indiana.
Focusing on
"For the past two years, I've been focused on my latest startup, Telamon Robotics LLC. I want to help the state of Indiana with upskilling the labor and with automating small to medium-sized manufacturers to be globally competitive."
Favorite part of leading
"I can talk to any employee at our locations throughout the U.S., India, Macedonia and Mexico."
Admires most
"I admire Warren Buffett the most because he gave billions of dollars to the Bill Gates Foundation for charitable purposes in lieu of setting up his own foundation."
Listening to
"I listen to Sirius XM's Symphony Hall on a daily basis to relax."
Advice for a young person
"Similar to smartphone apps, I recommend the following five apps: 1. Be yourself. You are unique. You are different. [Don't] compare yourself to others. 2. Create a goal—just like stair steps—climb them one by one to upstairs (goal attainment). 3. Money is a distribution issue. It's not how much money you have. 4. I'd rather be the head of the rooster than the tail of the cow. 5. Where to turn in times of trouble? When you're facing difficulties, meditate and ask God for guidance."
Toughest challenge
"My toughest challenge to date was in early 2000 when the dot-com bubble burst. I had to overcome a revenue loss exceeding 65%."•
Please enable JavaScript to view this content.