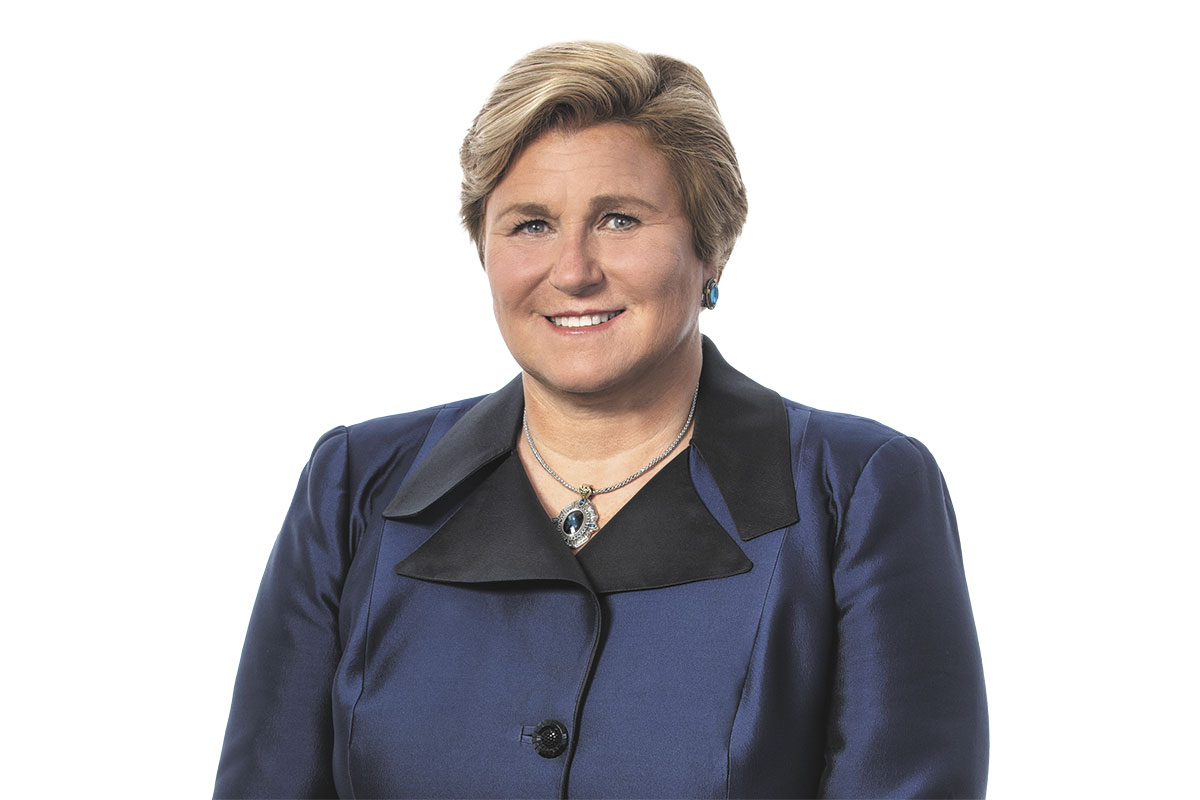 Gail Boudreaux is president and CEO of Elevance Health. Before joining Elevance (formerly known as Anthem Inc.), she spent six years as CEO of United Healthcare. She was named one of Fortune Magazine's Most Powerful Women in Business and was featured by Forbes as one of the 100 Most Powerful Women in the World. Additionally, she was named by Modern Healthcare as one of the 100 Most Influential People in Healthcare. She currently serves on the boards of Target, the Central Indiana Corporate Partnership Inc., Blue Cross Blue Shield Association, The Business Council, the National Institute for Health Care Management and American Health Insurance Plans.
Hobbies
I love sports—playing, watching and cheering on my favorite athletes or teams. I don't play basketball as much now but still like to shoot around or throw free-throws with my family and enjoy golfing in my free time.
Advice
Don't be afraid of failure. Failure isn't fatal—it's an opportunity to do and learn more. Challenges can make you stronger. It's important to be able to learn from your mistakes, overcome obstacles and navigate the unexpected. Taking risks and overcoming challenges will help prepare you for later responsibility.
On leadership
The Billie Jean King quote "Pressure is a privilege" is an important concept, and it goes hand-in-hand with success. It's positive and a privilege to be in a position to make a difference, and you should embrace that, lean into it, and define success by what you are able to accomplish in a broader way than personally.
Indiana love
I have the pleasure to work with leaders across Indianapolis and the entire state. The diverse talent, thought leadership and commitment to working together to focus on growth and prosperity, solve problems and improve the lives of Hoosiers is inspiring.
Civic contribution
My husband, Terry, our two sons and I share an interest in fossils, meteorites and other scientific artifacts. We are active supporters of The Field Museum and Arizona State University study of meteoritics and host pre- and post-doctoral paleontology students from the Field Museum/University of Minnesota.•
Please enable JavaScript to view this content.