Following years of disheartening statewide election results, the Indiana Democratic Party is reaching out to the state's smaller, rural and typically Republican-leaning communities, to reconnect with working-class voters gradually lost to the GOP since the 1970s.
The statewide Small Town Indiana tour is the fourth for the Democrats this year, following trips around the state earlier in the year to promote the American Rescue Plan and the American Jobs Plan, and a tour to talk about Indiana redistricting.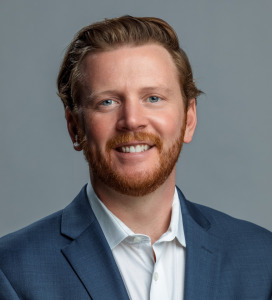 Mike Schmuhl, who was named chairman of the Democratic Party eight months ago, said this has been a "rebuilding year" for the party to get out and get to know voters from all backgrounds.
The 2020 election proved not to be the "blue wave" Democrats in Indiana had hoped for. While the party nationally reclaimed the White House, maintained a majority in the U.S. House and gained a razor-thin advantage in the U.S. Senate, Indiana Democrats were unable to break Republican supermajorities in the Indiana Legislature or win the hotly contested 5th District congressional seat now held by freshman Rep. Victoria Spartz, a Republican.
Today, Republicans hold seven of the state's nine congressional seats, both U.S. Senate seats, the governor's office and every other statewide elected post.
"We've had some tough times, you know, especially in smaller rural counties. But our approach is we're not going to think of this as being red or blue, necessarily. There's this sort of old, old thinking that we don't need to go into these counties," Schmuhl said.
The 14-stop tour kicked off this week in North Vernon in southeast Indiana and in Cicero, northeast of Noblesville in Hamilton County. The headlining speaker at the Cicero stop was former Republican state superintendent of public instruction Jennifer McCormick, who officially became a Democrat in June. She talked about public education and criticized Republicans' recent efforts to make school board elections partisan.
Schmuhl was at the North Vernon stop, where he said 75 people, mostly Democrats, attended. But he said the issues the Democrats are talking about on this tour are "bread and butter" issues everyone cares about, such as child care, education, public safety, broadband and agriculture.
They are touting funding that came from President Joe Biden's American Rescue Plan, including securing $250 million in broadband internet expansion, providing $540 million for childcare service providers, and fully-funding the state's public school systems.
Schmuhl said the state GOP is likely "perturbed" by the Democrats efforts touring the state, moving into Republican territory in the small towns, and with a former GOP elected official like McCormick.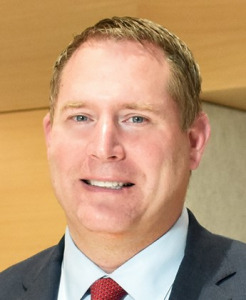 Indiana Republican Party Chairman Kyle Hupfer said in a written statement to IBJ that rural and small town Hoosiers "trust and continue to overwhelmingly support" Republicans, and Democrats continue to represent a smaller part of the state each year. He pointed out that 88% of all county elected officials in Indiana are Republican.
"I hope Mike and others like Jennifer McCormick listen more than they talk. If they do, it's certain they will hear how these areas wholeheartedly reject the progressive and socialist policies being promoted by Biden, Pelosi, Schumer, the Squad and the Indiana Democrat Party," Hupfer said.
The Democratic Party, in general, has since the 1970s gradually lost the support of many working-class voters, who are typically in smaller, more rural communities hard hit by the loss of factory jobs. In Indiana, former Democrat strongholds in areas like southern Indiana and northwest Indiana, home to blue-collar workers, dwindled over the years, turning more red in state and national elections.
Laura Wilson, political science professor at the University of Indianapolis, said this flip is coming from the divide in opinions on social issues Democrats are associated with, such as their views on abortion, immigration and gun control. Democrats in Indiana are at a low point now, and have an opportunity to change their strategies, she said.
"It's been a hard couple [of] election cycles. So they had to revisit their strategy. They could not just keep doing what they've been doing in the past," Wilson said.
Democrats have an opportunity to use messaging to gain those voters back if they showcase their economic priorities that tend to align more with what rural and working class voters want to see.
"Those social issues might isolate the Democrats in those areas more. But if you can communicate the benefits for rural voters of supporting the Democratic Party, and especially from an economic perspective, I think there's that real offer to the party there," Wilson said.
Schmuhl does see these tours as an opportunity to gain those lost voters back in some form. He said he hopes to be in a position for a level playing field with Republicans in future elections.
"There's no question Donald Trump kind of appealed to sort of folks who felt left out or forgotten or overlooked," Schmuhl said. "This is an effort to say that we are a party that has always been with the working class."
Please enable JavaScript to view this content.