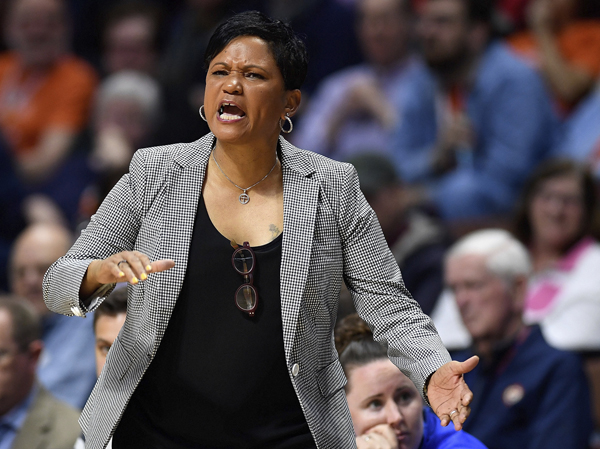 Indiana Fever Head Coach and General Manager Pokey Chatman won't return for a fourth season, the franchise announced Monday.
Chatman was fired after a third consecutive disappointing season for the WNBA franchise, which concluded its season Sunday with a 104-76 win at home against the Connecticut Sun.
In three years at the helm, Chatman compiled a 28-74 record, including a 13-21 mark this year—an improvement from the team's 6-28 record a year ago. The Fever failed to reach the playoffs each of the three years after 12 consecutive appearances from 2006 to 2015.
The Fever is expected to be near the top of the pecking order for the 2020 WNBA Draft.
Chatman took over for Stephanie White, who left the franchise in 2016 to lead Vanderbilt University's women's basketball program.
"We want to thank Pokey for her time with our franchise and we wish her the absolute best," said Tamika Catchings, Indiana Fever vice president of basketball operations, in a written statement. "Our organization is optimistic about our future as we continue to build on our 20-year legacy as one of the WNBA's most successful franchises."
The team said its plans to launch a search for a new head coach and general manager immediately.
Chatman came to Indiana after coaching the WNBA's Chicago Sky. She won 106 games in Chicago and led the team to its first-ever playoff appearance in 2013 and a trip to the WNBA Finals in 2014.
Before taking over Chicago in 2011, Chatman spent 16 years at LSU, her alma mater. The Louisiana native was an assistant from 1992-2004 before becoming the head coach. She was 106-19 as the head of that program.
Please enable JavaScript to view this content.