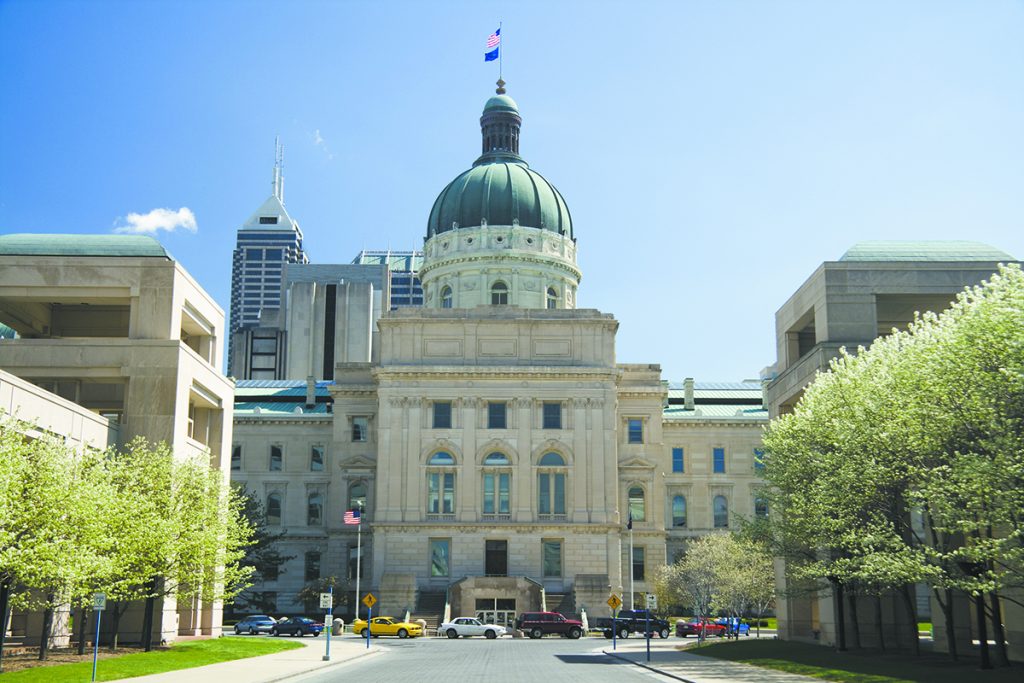 The list of top priorities for Indiana House Republicans this year includes establishing or beefing up several one-time grant programs aimed at improving public health, expanding rural broadband and supporting small businesses and the hospitality industry.
House Speaker Todd Huston, R-Fishers, announced the 2021 legislative agenda for his caucus on Thursday afternoon. It is focused on four key areas—supporting a responsible budget, accelerating the economic recovery, investing in education, and boosting accountability and transparency in law enforcement.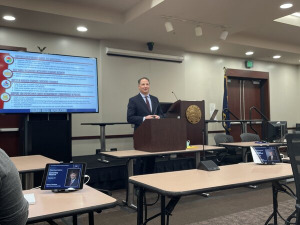 "Our legislative agenda is about making sure Indiana bounces back stronger than ever before," Huston said.
The list of priorities outlines five different grant programs, including a proposal to continue funding the Small Business Restart Fund the state established in June with CARES Act funding to help companies with fewer than 50 employees cover pandemic-related costs.
Huston said the $31 million grant program is expected to run out of funding by the end of February, and the plan is to invest "a significant amount" in the program to keep it running, but he would not specify exactly how much.
Huston said the expanded grant program will also have a focus on the hospitality industry, which has been hit especially hard by the COVID-19 pandemic.
"There is a light at the end of this tunnel—hopefully it's sooner rather than later—and we want to make sure we build a bridge to get them there," Huston said.
Another existing grant program that House Republicans want to make an additional investment in is the $100 million Next Level Broadband Grant Program that Gov. Eric Holcomb established in 2018 as part of a $1 billion infrastructure plan funded by an increase in toll road fees for heavy vehicles.
To date, more than $79 million has been awarded for broadband infrastructure that will connect 21,900 homes and commercial locations in 41 counties.
Huston also did not provide a specific dollar amount for the plan, but he said he wants the investment to be "more targeted and more strategic."
He said he wants to make sure the program is "addressing where the actual need is, not just addressing where we think the need is."
The other grant programs that House Republicans plan to support this year include a public health initiative that is expected to be similar to the state's existing Safety PIN grant program that addresses infant mortality, funding to help school-age children combat learning loss caused by the pandemic and money for local law enforcement agencies to purchase body cameras for officers.
Huston said the funding for the grant programs is possible because of other budget cuts that were made in anticipation of revenue shortfalls during the pandemic.
The agenda also includes several police reform initiatives, such as requiring full employment record sharing between police departments as a way to help identify bad actors, providing additional flexibility to the Indiana Law Enforcement Training Board to address significant officer misconduct and requiring de-escalation training for new recruits and current officers.
The House GOP list of priorities also includes three items that overlap with the Indiana Senate Republicans' legislative agenda—passing a balanced budget, providing COVID-19 civil liability protections for businesses and fully funding schools doing virtual learning.
Indiana Senate Republicans announced their agenda earlier this week. It also includes codifying telehealth expansions that were temporarily allowed during the pandemic and creating a way for individuals and businesses to appeal public emergency-related enforcement action by local health departments to local legislative bodies.
Republicans maintain supermajority control of both chambers of the Indiana General Assembly.
Please enable JavaScript to view this content.