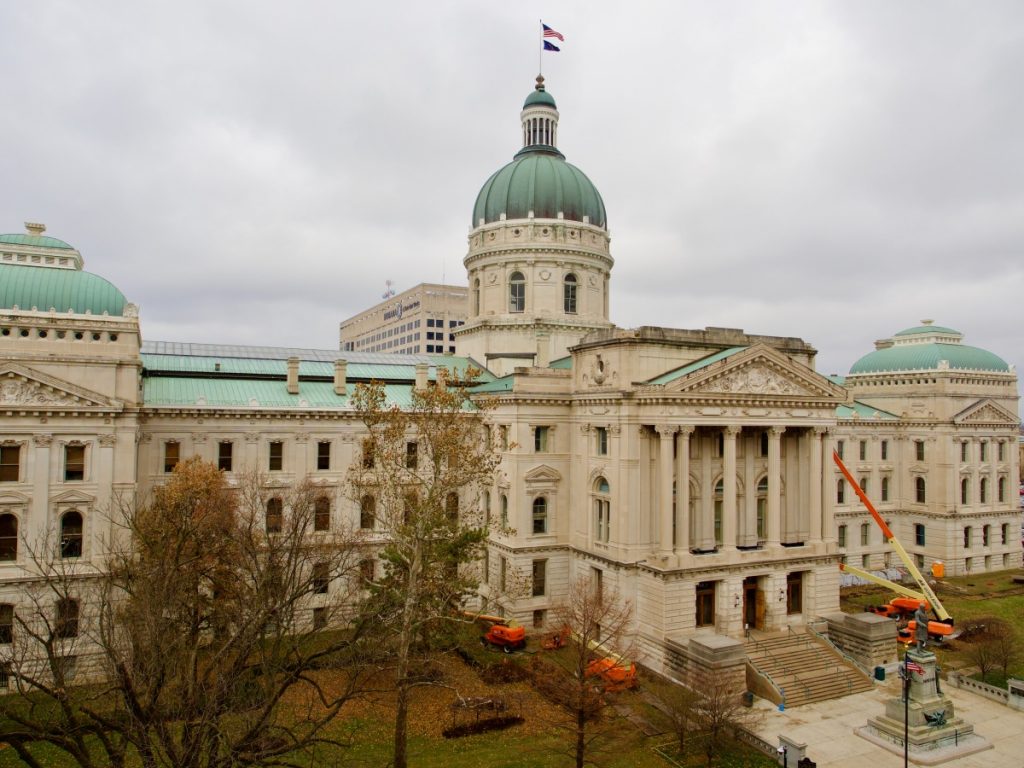 House Republicans plan to override the governor's veto on a bill banning transgender girls from participating in K-12 girls' sports when lawmakers return to the Indiana Statehouse on May 24.
House Speaker Todd Huston, R-Fishers, confirmed Tuesday that there will be an override vote on House Bill 1041. He said that the fundamental goal of the legislation is to protect girls' competitive sports.
"This issue continues to be in the national spotlight and for good reason as women have worked hard for equal opportunities on the playing field–and that's exactly what they deserve," Huston said in a written statement.
Republican Gov. Eric Holcomb vetoed the legislation Monday evening, saying the bill "falls short" of maintaining consistency for fairness in school sports, and that other states have run into significant legal opposition when trying to implement similar bills.
The bill would have prohibited students who were born male but identify as female from participating in a sport or on an athletic team that is designated for women or girls.
Lawmakers in both the GOP-dominated House and Senate need a simple majority vote to override the governor's veto. A spokesperson for Senate President Pro Tem Rodric Bray, R-Martinsville, said the Senate will also consider the veto override of HB 1041 if it passes the House. During this year's session, the legislation was passed by the Senate 32-18 and by the House 66-30.
Bill author Rep. Michelle Davis, R-Whiteland, said in a statement that "Hoosier girls deserve better" and she looks forward to the vote to override Holcomb's veto.
"Hoosier female athletes deserve the opportunity to win and lose on a level playing field," Davis said. "Despite being equal, biological males and biological females both possess different genetic strengths and weaknesses."
The Legislature is set to reconvene on May 24 for technical corrections day, which is a one-day session scheduled each year following the end of the regular legislative session.
Please enable JavaScript to view this content.