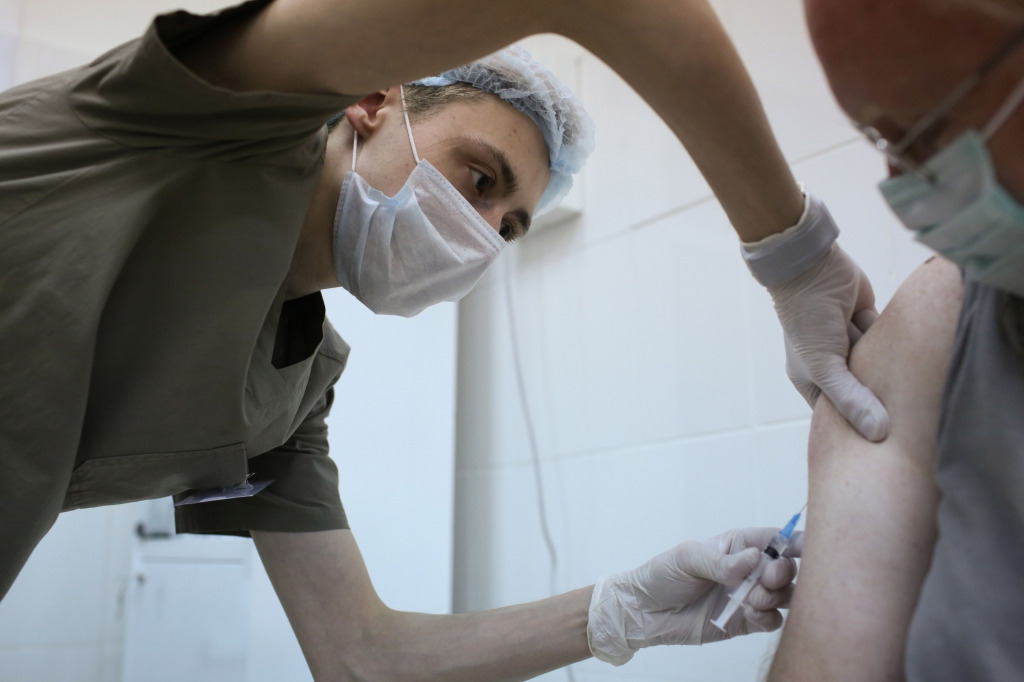 The state of Indiana is set to receive more than 55,000 doses of the COVID-19 vaccine next week, but officials say it won't be nearly enough to vaccinate all health care workers.
Dr. Lindsay Weaver, the state's chief medical officer, said the state has been told it will receive 55,575 initial doses of the Pfizer vaccine next week.
Pfizer is still awaiting approval from the Food and Drug Administration about whether the vaccine can be used in the U.S., but it is already being given to individuals in Britain. Weaver said she expects the FDA to take another step toward authorizing the usage of it on Wednesday.
Pfizer applied last month for emergency authorization to use its vaccine, just days after the company and its German partner BioNTech said the vaccine appeared 90% effective at preventing mild to severe COVID-19 disease in a large, ongoing study.
The initial doses of the vaccine in Indiana will go to five pilot hospitals—Clark Memorial Health in Jeffersonville, Deaconess Hospital in Evansville, IU Health Methodist Hospital in Indianapolis, Community Hospital in Munster and Parkview Hospital in Fort Wayne.
By the end of next week, additional doses are expected to be available at a total of 50 hospitals throughout the state, Weaver said.
The vaccine requires two doses about 28 days apart and must be stored at minus 70 degrees Celsius.
Weaver said the initial doses will go to frontline healthcare workers, and those working in hospitals and long-term care facilities will be prioritized.
But Weaver said the initial supply is not nearly enough to vaccinate all of the state's estimated 400,000 health care workers.
"I'd like to have a lot more," Gov. Eric Holcomb said.
The state expects additional shipments of the vaccine, but the timing and quantity of those distributions is still unknown.
Weaver said she hopes the state has enough doses to vaccinate all of the health care workers who want to receive the vaccine within the next few weeks.
"This is week one, and we're going to see what we get week two, and we're going to keep moving forward," Weaver said.
Another biotech firm, Moderna, has also applied for emergency authorization from the FDA to use an experimental vaccine it is developing. It has tested the vaccine in 30,000 people, and said it is 94.1% effective.
Please enable JavaScript to view this content.