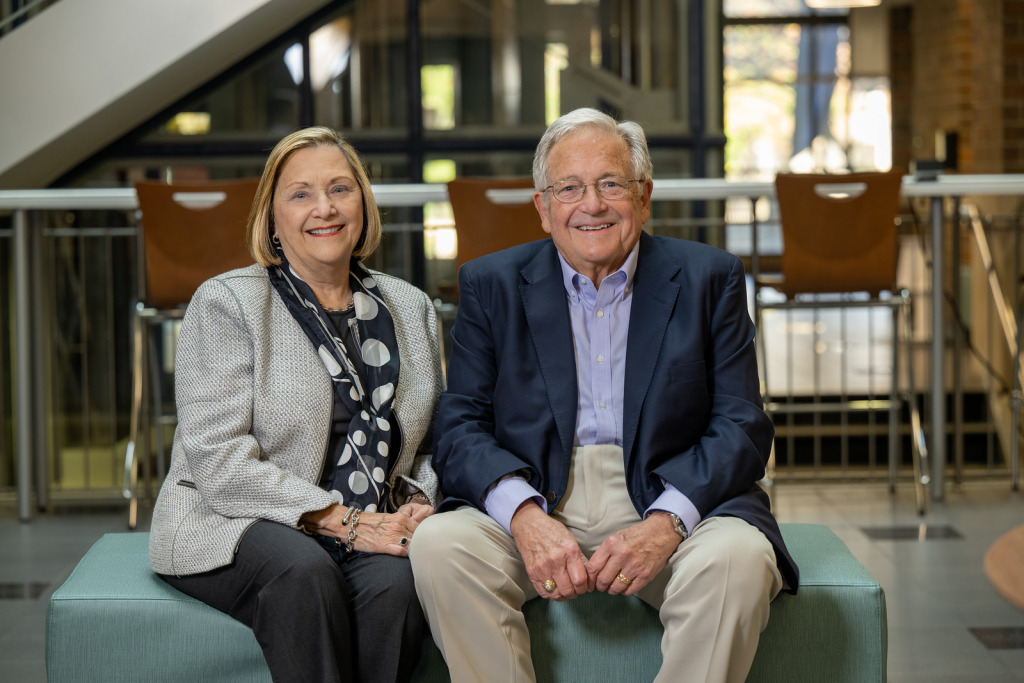 Indiana State University on Friday announced the largest individual donation in the school's 157-year history after the board of trustees approved the naming of the Bailey College of Engineering and Technology on the Terre Haute campus.
The $8 million donation from Steve and Gloria Bailey will be used to offer scholarships, faculty fellowships and $50,000 for a dean's fund, with the goal of attracting more students and faculty members. ISU is in the process of a nationwide search for a new dean.
"We are deeply grateful to Steve and Gloria Bailey for this historic gift," ISU President Dr. Deborah J. Curtis said in written remarks. "It shows great confidence in the mission of Indiana State University and generous support for our tremendous faculty and students. As an alumnus, Steve built upon his experience at ISU to become incredibly successful in business. With this gift, Steve and Gloria will impact more lives than we can imagine and leave a lasting legacy."
The first fund will create Bailey College of Engineering and Technology Scholars for incoming freshmen majoring in a program within the college. The $3,000 scholarships are renewable for up to two years. Fifty such scholarships will be offered for the first time in fall 2023.
The second fund will create the Bailey Faculty Fellowship Fund, a $10,000 award to five faculty members. The fellowships, renewable for up to three years, fund activities such as research and conferences and are designed to recruit new faculty to the engineering school.
The third fund provides $50,000 to assist the next dean with industry partnerships and student recruitment efforts.
Steve Bailey graduated from ISU in 1971 with a degree in automotive technology and went on to lead Speedway-based automotive parts company Diesel USA Group as CEO until his retirement in 2019. He serves on the College of Technology Dean's Advisory Council and the ISU Foundation Board of Directors.
"Gloria and I are so impressed with the direction of Indiana State under President Curtis' leadership," Steve Bailey said. "We have seen firsthand the great work being done to provide first-generation college students with a high-quality education through mentorship, curriculum, and experiential learning. We feel passionately that the three prongs in this gift—the student scholarships, the faculty fellowships and the dean's fund—will positively impact the lives of engineering and technology students for years to come."
Gloria Bailey worked in interior design and human resources before her retirement in 2014. In 2020, she helped architectural students at ISU redesign and furnish the atrium in the John T. Myers Technology Center.
The Baileys split their time between Louisville and Naples, Florida.
Please enable JavaScript to view this content.