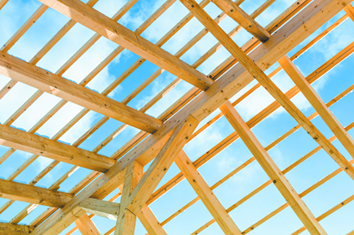 Demand for new homes in central Indiana reached a level last month that hasn't been seen in 16 years.
Builders in the nine-county Indianapolis area filed 1,034 single-family building permits in June, up 33% from June 2020, when 779 permits were filed, according to the latest numbers from the Builders Association of Greater Indianapolis.
Permit filings haven't been so high in June since 2005, when 1,257 permits were filed during the month.
So far this year, 5,710 permits have been filed in the area, up 46% over the first six months of 2020.
More filings have already been filed in the first six months of this year than in all of 2015 (5,118).
Filings in central Indiana have risen on a year-over-year basis in 18 of the past 19 months.
County by county
– In Marion County, permit filings fell 2%, from 128 in June 2020 to 126 last month.
– New-home hotbed Hamilton County saw 382 filings last month, a year-over-year increase of 84%.
– Hendricks County's numbers dropped 15% in June, to 135.
– Hancock County saw permits rise 13%, to 76.
– Johnson County saw a 14% decrease in filings last month, to 82.
– Filings were up 71% in Boone County, to 89.
– Madison County filings increased 93%, to 58.
– Morgan County filings soared from 33 to 56, an increase of 70%.
– Filings rose from seven to 30 in Shelby County.
National home construction numbers
Home construction in the United States jumped 6.3% in June compared with May, another big swing in a volatile year.
The rise in June put home construction at a seasonally adjusted annual rate of 1.64 million units, the Commerce Department reported Tuesday.
Home construction starts rose 12.6% in the West and 9.7% in the South, offsetting high single-digit declines in the Northeast and Midwest.
Applications for building permits, which are used to forecast future activity, declined 5.1% in June to a seasonally adjusted rate of 1.59 million units. Applications for permits declined in all four regions. Those declines could validate some economists' predictions that the surge in home building and sales over the past year may begin to slow, especially for single-family homes.
Supply chain problems caused by the coronavirus pandemic have hamstrung builders, who have faced material shortages and inflated prices for lumber, though the latter has moderated somewhat, at least at the wholesale level.
Month-to-month, homebuilding activity has been on a wild ride so far this year, with several double-digit swings in either direction. But housing remains one of the stronger segments of the economy, with buyers far outnumbering sellers.
Please enable JavaScript to view this content.